Adult Friend Finder Reviews September 2023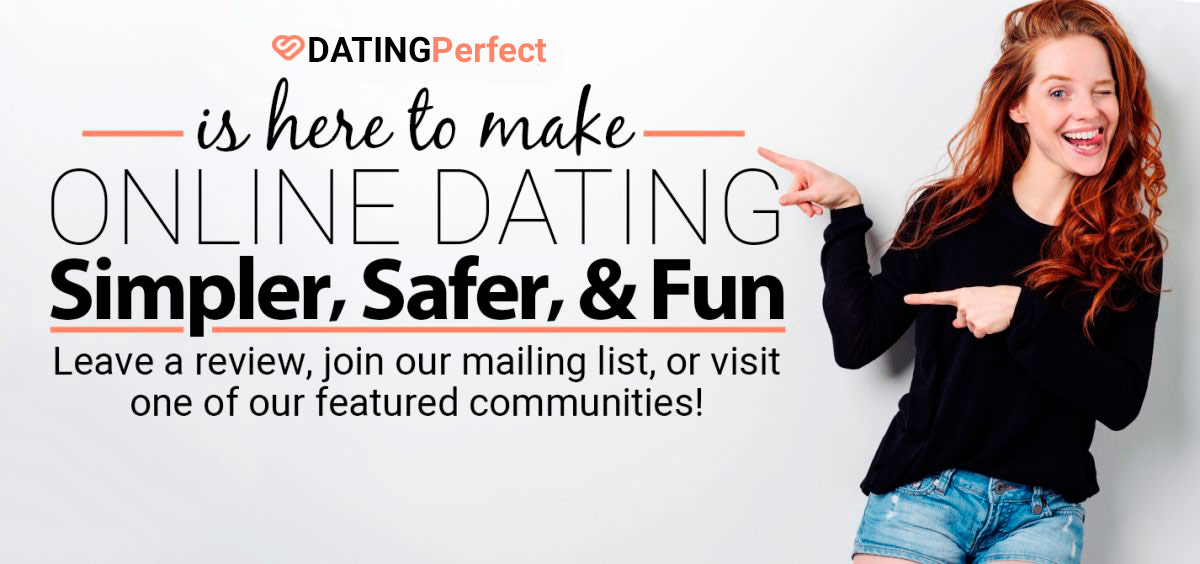 Adult Friend Finder Reviews September 2023
brought to you by DatingPerfect
Table of Contents
Types of Relationships
Sexual Orientation
DatingPerfect Says…
Adult Friend Finder Review Introduction:
So you're interested in casual dating and you're not sure where to go. Technology has made so much of life more convenient, but it's also made it harder to know who and what to trust. And if you've seen the AdultFriendFinder.com user portal, we can definitely understand your skepticism. 
The truth is, the site looks like one of the pop-up ads you'd see if you were watching adult videos for free on the internet. And yes, we understand why this site might seem like a scam based on that. But hang tight. You might be surprised by all the good stuff we find when we review Adult Friend Finder for you. Ready to let go of those initial judgments and discover an unfiltered erotic oasis online? Giddyup.
We'll start simple. So, what is Adult Friend Finder? It's your solution to meeting new people for adult fun. Because let's be honest, it has been getting kinda awkward trying to find someone kinky and up for some fun at the bar across the street from work. Thank you, internet.
But seriously, this is the new way to meet people as interested as you are in exploring sex and sexuality. The site's been around since 1996 and has done a lot to bring its sexy offering into the modern era (besides the busy and dated UI). The site continues to grow in membership. And here's why: it's the biggest and most comprehensive adult dating site around. And, we'll warn you one more time: don't try to sign up for this one at work. As we said the user portal feels a lot like NSFW content. So wait until you're home to get busy.
Adult Friend Finder Users:
Adult Friend Finder garners more than 23 million visits each month. Who's visiting and joining the site? Over half of these visitors are in the US. Most of the remaining users are sprinkled throughout the UK and Canada. We've heard mixed rumors about the male: female ratio. So far, we haven't seen any conclusive stats about how membership stacks up based on gender.
But we've heard rumors that the Adult Friend Finder women to men ratio is said to be unbalanced. Allegedly, the site favors male members (get ready for even more puns). And although there are no public statistics about the actual membership, you'll see a whole lotta male… members as you scroll the site. Be prepared if you're gonna troll the Adult Friend Finder pics and profiles. Like we said, don't try this at work. You'll be scrolling through some aggressively unclothed pics in front of your boss. Yeah, sure your boss is cool… but not that cool.
And yes, the site has a huge user base. Most members on the site are looking for casual sex and hot hookups, both online and in-person. At a most recent count, AFF dating 340 million registered accounts and has as many as 98 million members worldwide. Each month the site sees about 4.1 million visitors, making it the biggest adult dating site around.
There's a really good chance you'll find what you're looking for on the site. With hundreds of millions of member profiles and an active and enthusiastic user base, chances are you'll find the casual hookup you're looking for. Ready to get started? We'll take you through sign up, chat, and profiles. Then we'll show you how to use Adult Friend Finder search to find the members you really want to meet.
And FYI, if the nudity makes you a little uncomfortable, there's a "no nudity" option available. But honestly, if the nudity and explicit sexual imagery and themes bother you, this probably isn't the ideal dating site for you.
Adult Friend Finder Sign Up:
If you're turning to Adult FriendFinder after trying more traditional dating sites, you'll be relieved by how simple it is to sign up. We are not exaggerating when we say the whole process will take you under a minute. It's that easy.
Here's all it takes: Navigate to the AdultFriendFinder homepage. From there, select your gender, let AFF know who you want to meet, then add your age and zip code. From there, you'll be prompted to choose an Adult Friend Finder username and password.
You can also add a really quick intro. This will be used as a bio on your profile to introduce you to the site's other members. But it's short and easy and there's very little room to overthink it. There's no endless questionnaire to answer or long essay to write. Just fill in these details, add a pic or two, and you're ready to chat. Welcome to the sexual revolution, people.
Quick and Easy
After you've supplied this minimal info, AFF dating will send you an email to verify your address. Once your email has been verified, you're officially ready for some sexy fun time. Plus, you can use your new info to sign-in on the AdultFriendFinder login page from your mobile or desktop browser whenever.
Again, sign up will not take you more than a minute or two (unless you pause the process for a boudoir photoshoot). But seriously, if you're looking for fun and casual hookups, try this out. The AdultFriendFinder sign up process is so easy that you've got nothing to lose.
So get started with the registration box on the Adult Friend Finder home page. Set a timer for 90 seconds and get going. You'll be in and out in no time.
Once more we'll remind you that the user portal is explicit with words, imagery, and videos. But chances are if you're looking for hot sex and NSA fun, that's okay with you. But we always like to be prepared for adult content and you'll see plenty of Adult Friend Finder profiles with explicit content. It's all about casual sex, hot hookups, and adult dating.
Adult Friend Finder Chat:
It's time to get freaky, y'all. Since you're someone who does your research by reading reviews of Adult Friend Finder, you might already know something about this next part. So you're on AFF and you've got a racy feed that shows you a whole bunch of matches on your homepage. And if you can get past the busy UI, you'll find the site generally intuitive and easy to navigate.
You can get to know the matches suggested for you on your homepage. They'll be broken down into groups like new members, currently online, and members near you. You'll also get a Livestream of member updates that get pretty racy. But if this isn't really giving you much to work with, you've got a ton of options when it comes to meeting and chatting with people.
You can check out the search filter, which you can filter by kink, fetish, and even bra size. When you find someone who looks interesting, you've got a whole bunch of ways to engage. You can message them or send a flirt or virtual gift.
AFF does a whole bunch to help you meet and connect with other members. There are so many options! First off, you'll You can engage via message, video chat, and email. Interested in a group dynamic? Check out AdultFriendFinder chat rooms On the shy side? You can also let someone know you like them by favoriting a profile, photo, or sending a wink. Use the member live stream on your homepage to see who's online, meet trending members, and see which members are close by.
Find Connections:
If you're looking to engage with other members one-on-one, try sending messages or videos. If you're shy about starting a conversation, you can also do stuff like favoriting someone's picture or profile. Adult Friend Finder provides a bunch of sexy extras, like live broadcasts where models use sex toys. This sexy online community includes amateur webcammers and active special interest groups. Check out these live broadcasts if you're ready to get turned on.
Adult Friend Finder Connexion: This is the coolest feature on an adult dating site we've seen. Using the Connexion tool, you'll be able to experience cybersex in a whole new way. Using the Adult Friend Finder webcam system, this feature lets you have real sex with the site's hot webcam models. You can even give and receive pleasure using hi-tech toys. Yes, you'll need to buy a Lovense Bluetooth-enabled sex toy to play. But it'll be worth it.
Who's Online: Ready for some steamy conversation? This feature will show you other members who are active online right now.
Hot or Not: Play this game to quickly view lots of AFF profiles. It's set up to work like a swipe-based dating app. Just click the thumbs up button to like someone or the thumbs down button to never see them again.
New Matches: Use the New Matches feature to see all the AdultFriendFinder newbies. Check out who has recently joined the site to give them a proper welcome.
Members Near Me: Looking for some hot, IRL action? You can use this feature to search Adult Friend Finder members near you.
Adult Friend Finder Profiles:
Is it just us or is it starting to get a little hot in here? It must be time to look at those explicit profiles we warned you about so many times. But seriously, let's put your new Adult Friend Finder login to good use.
Of course, you can browse (read: troll) explicit profiles all you want. But if you want other members to care at all about talking to you, you've got to do a little more with your own profile. For a casual sex site, the AFF profiles actually give you a ton of options. This is one of the main reasons this site continues to dominate the hookup market.
You've got a huge range of options in terms of how to share yourself on AdultFriendFinder.com. Sure, you'll start with the basic stats when filling out your profile, like your hair and eye colors and build. As far as the regular profile info, you can share as much or as little as you want. There are sections to talk about anything from your physical description to your personal info. This includes stuff like sexual identity and preference, job, relationship status, and personality type.
How Kinky Are You, Really?
But from there you can add all kinds of kinky details to your profile. Choose from a bunch of adult fetishes or take one of the personality tests. And yes, these ones are actually fun. Think of the matching tests on dating sites like eHarmony, but like in a sex dungeon. We especially loved the Purity Test. Yup, exactly what it sounds like: a whole bunch of amazing questions about the limits of your sexual daring. The more you add to your profile, including pics, the more intriguing your profile will be.
Seriously people, a profile without a picture might as well not exist. Come on, you never even click on those! Why should you expect it to be different for other people? You need at least one pic, duh. But putting up a bunch is even better. Plus, AdultFriendFinder lets you add whole photo albums, so you have no excuses for not having at least one.
Once you've added some good stuff to your profile, the site gives you the option to verify your membership. It's actually really cool: they've plugged ConfirmID into their site. Okay, but how does this mysterious profile verification work? Super simple and analog, it turns out. You just take a selfie holding a piece of paper with your username. Once you've done this, post the pic to your profile. Then, other real members on the site verify that you're actually a real person, not a bot. Boom, you have been verified.
Adult Friend Finder App:
Okay, here's the bad news: there is no Adult Friend Finder mobile app available. Yes, an app makes stuff really convenient and it's a bummer that there isn't one. But it's not all bad. You can use the website easily on any mobile browser. Actually, the mobile version of the site is reported to be even easier to interact with on a smaller screen. Don't believe us? Go see for yourself. Check out Adult Friend.Finder experience on your smartphone and see whether it works for you.
Pros:
Trusted Site: This site has been around for a long time and we can see why. There's a huge member base. Users are loyal and active in the adult community. AFF is one of a handful of adult dating options we'd always recommend and would use ourselves.
Explore Sexuality: Let that freak flag fly, baby! Be honest and open about your sexual desires. Adult Friend Finder online does an amazing job empowering its members to find what they're looking for. It's a totally sex-positive environment and there's no judgment. Check out all the different options available for sexual expression. You've got a ton of options, including group chat rooms, sitewide contests, and live webcams. The Adult Friend Finder video options do not disappoint. (Wait, is that your boss standing behind you?)
AdultFriendFinder Search: AFF has a rad search filter. You can get use its granularity to zoom way in on a specific kink or fetish or use the traditional search fields and options to get a broad picture of who's online.
Cons:
No Algorithm: The site's only major con is that it lacks a data-driven profile matching algorithm, something most dating sites offer in some capacity. You'll need to seek out the members that interest you. When a user pays for membership he or she does not get full access.
Limited Features on Free Adult Friend Finder Accounts: If you've read other AdultFriendFinder.com reviews, you might already know that a free account is missing some of the site's best features. With an Adult Friend Finder free account, you won't have access to all the profile or messaging features, or to the awesome site extras. A paid membership does not include sex academy classes or professional model videos. Protip: these extras are totally worth it 😉
AdultFriendFinder Scam: It's an unfortunate fact that many online dating sites pad their membership numbers with bot accounts that look like real members. Some sites have even started writing this into their Terms and Conditions so that users have sometimes agreed to this policy without realizing it. So what's the deal with Adult Friend Finder fake profiles? Some users have reported that the site does have some fake user profiles mixed in with its many real users.
Special Features:
This Adult Friend Finder website includes all the basics you'd expect from a top-tier provider, and then some. Check out the Adult FriendFinder chat rooms, racy videos, live member webcams, and sexy contests. As a member, you'll have access to a bunch of extra tools designed to help you have a more interactive and erotic experience. Here's what we liked best about AFF:
The Best of AFF:
Profile Verification with ConfirmID: Tired of dating sites that are full of bots and fake profiles? We love that AdultFriendFinder gives you the option to verify your profile. The simple process lets other real site members verify that you're an actual human being. Just upload a pic of yourself holding a piece of paper with your username and voila!
Intuitive Site Layout: The homepage feels like an adult version of popular social media sites. Use the feed on your homepage to stay current with new members and find inspiration for new ways to participate in the community. Besides the Livestream feed, make the most of personal blogs, dating advice, and the popular a class-by-class sex academy. (Seriously, could've used something like that during the high school years.)
Advanced Software: the AdultFriendFinder search function is impressive. The filter employs advanced search software that permits users to be very, very specific in filtering profiles. Remember when we said you'd be able to find exactly what you've been looking for? This is how. You can even set filters around breast size. Search AdultFriendFinder for anything from a physical trait to every possible type of kink or fetish. Use special icebreaker messages for some extra help initiating one-on-one, personal convos with other members who have similar interests.
AdultFriendFinder Blogs: As an Adult Friend Finder member, you'll get access to other members' personal blogs. You'll also have the option to share yourself with the community by posting your own blogs or videos. As a bonus, you can also check out the AFF magazine for all your dating, sex tips, and news needs. Or if you're feeling like a quiet night in with a good read, check out some Erotic Stories in the AdultFriendFinder Magazine.
Safety:
So now the million-dollar question: is Adult Friend Finder safe? Despite some very public security issues, the site looks good on paper. AFF is secured via GoDaddy Web Servers. Every transaction on the website is protected by as high as a 256-bit Secure Sockets Layer encryption. This is the same level of encryption used by online banking sites. AFF stores members' personal data using a hi-tech data center in Santa Clara, California.
The site also uses its own members to help keep the online environment safe. Members are encouraged to verify their identities through a system of membership verification, which is then reinforced by other members. Plus, members are able to communicate using a certified ID option when messaging one another. You'll also be able to verify the identity of the other members with whom you've communicated. Sounds pretty good, right?
Okay, but here's the thing. Unless you've spent the past year living under a rock, you probably got wind of the AFF data breach. Don't worry, we'll dive into that next. The long and the short of it is that the most recent breach was preeeeeetty bad. But FriendFinder Networks is working hard to improve its site security and has taken steps just this year to further protect and secure all personal data.
AFF Data Breach:
If you've been reading other Adult Friend Finder Reviews, you've probably heard something about this. There have been two instances where member data was severely compromised. In 2015, there was an AFF hack that led to the data theft of up to 4 million users. Then, in 2016, stolen user data from www.AdultFriendFinder.com and other FFN properties were leaked.
We know. It looks really bad. So, is AdultFriendFinder legit? You'll be reassured to hear that since these breaches, the site and its parent company have taken serious measures to encrypt data and secure the site as a whole. The site really seems to have gotten security in order.
Most recently, in May 2019, the class-action suit brought against AdultFriendFinder was ordered to arbitration by a California federal judge. What's this suit and where did it come from? Following the breach, Alejandro Gutierrez initially brought the suit against AFF in 2016. The data breach, which took place in October 2016, is believed to be the second-largest dating site hack ever (after Ashley Madison's infamous security breach in 2015). Um, wow.
So what are the claims? The prosecution alleges that FriendFinder Networks exposed between 339-412 million accounts. And claims that this was due to a basic failure in their security. This is compounded by the fact that they did not make this breach known to members in a timely manner. Oof.
Unfortunately, this largescale attack was preceded by a smaller breach of almost 4 million accounts the year before. Over 15 million accounts in the most recent attack were deleted accounts for which Adult Friend Finder continued to store details. That doesn't feel great. You can get all the legal deets of the case here. We're not sure what happens next, but we'll keep you posted.
Value for Money:
As paid adult dating sites go, Adult Friend Finder is a pretty good deal. The adult dating scene can be super scammy and unsafe. That's why we suggest adult dating with a top provider. And yes, the other Adult Friend Finder reviews we've read are spot on when they say that this site feels like a scam. But that's just because the UI is super outdated.
The truth is that this site will open up your adulty options in a big way. And, in our opinion, the monthly membership is well worth it. Now, of course, you're wondering, how much is Adult Friend Finder? Keep reading, we've got all the deets for you coming up next.
Adult Friend Finder Costs:
But how much does Adult Friend Finder cost? In this section, we'll break down the site's pricing and a points system. We want you to have all the info before you decide whether this is the right site for you.
So the site uses a points system, which feels fun and gamified. The things you do on the site cost points, which you can either earn or buy. The more points you accumulate, the greater your site access and the more you can do. But here's the thing: in order to earn enough points to really get the most out of the site, it'd basically have to be your full-time job.
But here's the good news: the cost is totally reasonable. If you're not totally sure, why not dip your big toe in the metaphorical waters? What we mean by that is you can join Adult Friend Finder free to experience the site risk-free. After that, the standard monthly Adult Friend Finder price is $20. Hey, for the cost of a couple of drinks, you get access to the world's largest and most robust casual sex and hookup site? Based on the bars we drink in, this seems reasonable to us.
And of course, there are discounted monthly membership rates if you sign up for a yearlong membership. This will cost you $180, bringing the monthly membership cost down 25% to just $15/month. Booyah.
And here's the annoying part: remember when your dad told you nothing in this world is free? He was actually right. The Adult Friend Finder free membership can help you get to know the site. And yes, that is a membership that will cost you $0. But with the free AFF accounts, your messaging and profile viewing options will be restricted. And if you can't use all the site's rad features, you're not really getting an accurate site experience.
AFF Gold Membership:
Okay, so that's where the about Adult Friend Finder Gold Membership comes in. If you like the site and want to unlock all the features, you should probably just bite the bullet and buy a Gold Membership. Plus, once you're a gold member, the site really starts working for you. How? They'll display your profile first in searches and open up all the search filters to you, and a bunch more good stuff we'll sum up for you below.
The site's really juicy features are all part of the Gold Membership. First of all, you can send and receive unlimited messages. You can also go way deeper into member profiles and videos. See private photo albums of the site's hottest members and interact with your favorite members by sending gifts or tipping member updates and videos (just like if you were in da club).
And here's the thing: the site will give back what you put in. The more involved and interactive you are with the site, the more action Adult Friend Finder returns for you. Your site activity makes it easy for the site's other members to see your profile. And more members equal… more members. (Swear, that was the last one.)
Gold Membership Costs:
Sounds good, but how much is it gonna cost? You can get a single month of the Gold Membership for $40. But if you're looking for an AFF Gold Membership discount, you'll need to sign up for a longer membership cycle. You can join as a Gold Member for 3 months for $27/month.
But you'll get the best deal when you purchase a yearlong membership. This brings your monthly cost down to just $20. This is actually the same price as a standard monthly membership, remember? You are officially winning. The total annual Adult Friend Finder fee for Gold Membership is $240 and is billed once a year. The accepted Adult Friend Finder payment methods are Credit Card, Bank Transfer, and Direct Debit.
So what are the rest of the features the Adult Friend Finder Gold Membership gets you? You'll have way more options with the search filter in terms of granularity. Plus, you'll also get access to full-size pics and full-length videos, as well as to full member profiles.
Some of the site's sexiest content is hidden to everyone except Gold Members. And you'll be able to send flirts and friend requests and store up to 1,000 members in your Hot List. What's more, you'll get preferred access when it comes to Adult Friend Finder customer service and technical support. Get ready for some serious action.
Review Conclusion:
Phew, that's what we have to say in our AdultFriend Finder review. We're nothing if not thorough! And here's the 30-second takeaway since there's no way you had the attention span to read this whole review. Adult Friend Finder is a judgment-free and anything-goes sexual mecca. It's one of the best hookup and casual sex sites period. This is due to the site's amazing and innovative features (most notably the Connexion feature), as well as it's large and active membership base. AFF has a whole lot to offer kinky men, women, and couples on the hunt for casual sex and erotic encounters. Click to join and login to Adult Friend Finder right now. You'll get NSA hookups beyond your wildest, wettest dreams.
Want Help Writing Your Adult Friend Finder Profile?
Online dating is hard but DatingPerfect wants to make it easier. If you're struggling to write your Adult Friend Finder profile, let our experts help. Check out our profile writing services now to get more clicks, more likes, and more dates.
Cougar Dating,Top Dating Sites,Milf Sites
Adult Friend Finder Says…
Adult dating through Adult FriendFinder saves you time and effort. AdultFriendFinder.com is engineered to help you quickly find and connect with your best adult dating matches. While adult dating, you can find friends for adult dates, and get laid if you and your partners want to get it on! When you browse our sex personals, you'll immediately find there are many local adult matches for you, also looking for sex dating. Adult dates are likely to result in sex hookups, online sex friends or hot fuck friends. Get it on today!
FAQs:
Question:
What is Adult Friend Finder?

Answer:
Adult Friend Finder is an online social networking and dating site that focuses on adult dating, hookup, and casual sex. Today, Adult Friend Finder boasts over 80 million members globally, making it one of the biggest and most successful adult dating sites.

Question:
Does Adult Friend Finder work?

Answer:
Adult Friend Finder has had a lot of success in connecting adults for dating, hookup, and casual sex. The site gives you a lot of ways to meet and get to know members.u00a0Adult Friend Finder will work for you if you're interested in making some adult connections for online or IRL fun.

Question:
How much is Adult Friend Finder?

Answer:
Here are the monthlyu00a0 memberships costs foru00a0Adult Friend Finder:
1 month – $39.95
3 months – $26.95/ month
12 months – $20/month
Question:
How to delete Adult Friend Finder account?

Answer:
Deleting youru00a0Adult Friend Finder account is simple if you follow these steps: first, log into your account and click the settings link in the menu. From there, look for a link that says "delete my account" and click it. Then, just click to delete your account.
Question:
How to use Adult Friend Finder?

Answer:
Usingu00a0Adult Friend Finder is simple and straightforward. Start by registering for a new account and filling out the registration info. From there, add some info and pictures to your new profile. Letu00a0Adult Friend Finder know what you're looking for in a match, and then start meeting new people!
Helpful Resources for Dating
At DatingPerfect, we care about you. That's why we wanted to share some resources we found super helpful.
BigLovin
So, honestly I was super skeptical about this. It seems sorta too good to be true and like most dating apps I assumed that there were going to be a bunch of window shoppers. I…. pleasantly…. was wrong! There seems to be a decent ratio of men-women and it seems pretty active. I will say that I have a felling this works much better in large cities because I was matched with some people pretty far away.
charlie
A friend told me he'd tried AFF for casual sex/ hookup/ fet play and met some cool people. I do have to say there are a lot of options. I'm going to meet up with some girls tonight and see how it goes. Been chatting with a bunch of ladies and so far I'm really liking the site. Curious to try the whole conexion thing, too… They have a lot of options if you're into kink and hookup.
BigLovin
So, honestly I was super skeptical about this. It seems sorta too good to be true and like most dating apps I assumed that there were going to be a bunch of window shoppers. I…. pleasantly…. was wrong! There seems to be a decent ratio of men-women and it seems pretty active. I will say that I have a felling this works much better in large cities because I was matched with some people pretty far away.
e-dawg
this site gets you laid. that's why i tried it and i found a bunch of people who were down to meet up and hook up. definitely like the site better on mobile than app. but it's easy to just stay signed in on my phone. if you wanna find something fun and casual, i'd def recommend.
Just-Me
…so I'm a procrastinator, but I also like my 'todo' lists. Without them, I'd never get anything done. Recently I was trying to brainstorm what my MASTER TODO list still has on it. Not like a bucket-list with 'squirrel-suit-base-jump' or 'hike-a-pyramid' type of dreams. Rather just the nitty gritty stuff I've been putting off for a LONG TIME. So, I was amused with myself when 'Join AdultFriendFinder' popped into my mind. Seriously, ever since I was a kid, when I could first wide-eye crawl the internet, AdultFriendFinder quickly came on and stayed on my radar. Be honest! YOU have those sites too. 🙂 Yet different than the WHATEVER-TUBE sites that were a goto in a pinch, the adult dating sites were always more exciting because they have the possibility to ACTUALLY make my dreams come true. – – So you see where this is going: I joined. It has only been a little while, but so far so good!!! Truthfully I was just stoked to find out they were "real" past the payment screen. That said, use the online access – their app could use some work. 🙂 ENJOY!!!!
unicorn
Tried this site to find some extra action. Even though I had to go though tons of men contacting me I found some awesome guys to play with!
NewBBBbbb
Crashes ALL the time. What good is an app if you have to edit your location on your profile as you travel but your location takes DAYS to change on the profile you manually edited. This app would work better if adults got out of the way and let children program it. Total piece of crap!!!! Apple has so many crappy apps, here's yet another. – Apple App Store
dark angel 6
It crashes every time I open it what garbage – Apple App Store
Hcdiffixkcudcjx
This app doesn't even open!! Someone please buy this company, invest minimally in technology, and make a mint. Their lack of adoption is probably actually hurting them elsewhere – Apple App Store
Osk 198887
Terrible login – Apple App Store
Hbhbhbhfhfjfj
Developers should be ashamed. – Apple App Store
oryyn
First of all, one of your network sites links to the app download, but when you select 'my network isn't listed' (paraphrase) and type it in, it returns an error. At least one of the sites you list IN THE DESCRIPTION OF THIS APP RIGHT HERE is not listed, and if you manually enter it, is not found. I'd say it's useless, but my mother taught me that nothing is useless – it can always serve as a pitiful example to others. This app would have to improve to even be that, but it's good to have goals. – Apple App Store
Xvd68
If you can get this app to work, Adult friendfinder and all it's many portals that share a common database is mostly fakes, scammers, and long abandoned profiles, they recently removed the date that the user was last at the site, don't fall for the easy sex marketing either. You won't be able to do much but frustrate yourself as a non paying member and all photos you post become their property, read the terms of service. – Apple App Store
Michael T 1976
Insanely difficult to log in and constantly crashes – Apple App Store
Olwen34
Crap app. – Apple App Store
Scott_Davidson
Crashes during login. – Apple App Store
mattw206
App crashes every time I try to open it. Worthless don't bother downloading you will just end up deleting it a few minute after you open it. – Apple App Store
blaguemon
This is the worst night ever. So many bugs and they also charge ridiculous fees. This is such a waste of time. – Apple App Store
lt mt
Needs to be updated. It used to have a warning that it could slow down your iPhone and now it won't even open. Don't bother. – Apple App Store
Adult Friend Finder Reviews September 2023
brought to you by DatingPerfect