Christian Cafe Reviews December 2023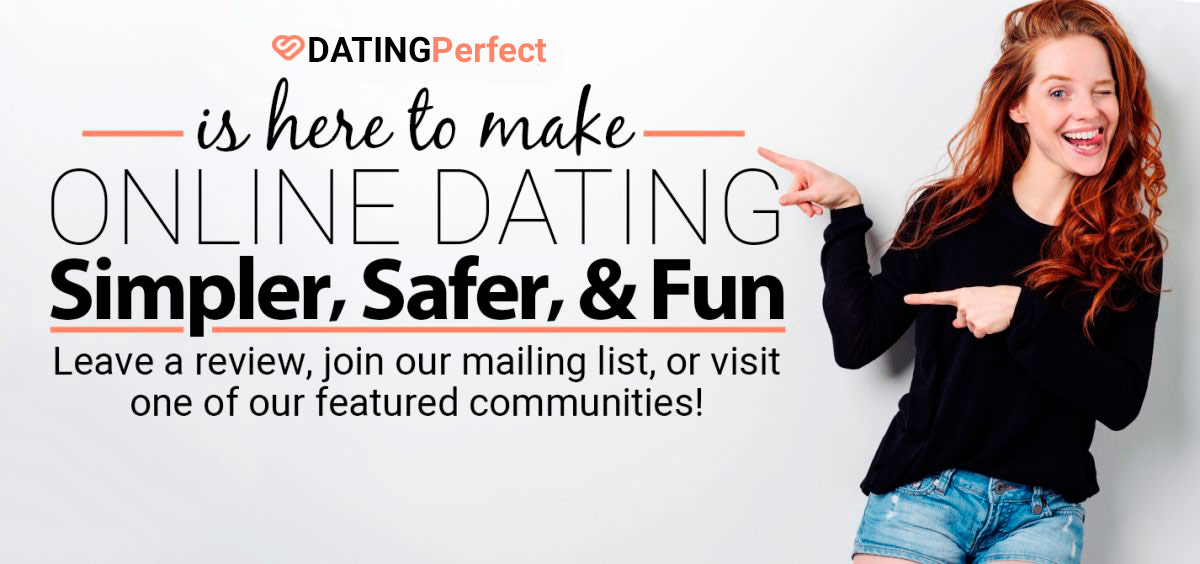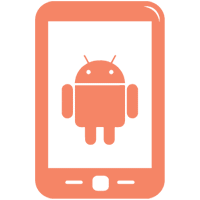 Christian Cafe Reviews December 2023
brought to you by DatingPerfect
Table of Contents
Types of Relationships
Sexual Orientation
DatingPerfect Says…
Christian Cafe Review Intro:
Christian Cafe has been successfully connecting Christian singles for marriage and long-term relationships since 1999. If you want a relationship based on Christian values and priorities, ChristianCafe.com is one of the best dating sites. They've been in business for a while, so we know they're trustworthy and produce viable matches.
If you're a single Christian who wants to find a committed relationship based on shared faith, there are a lot of online dating options. If you're not sure where to start, we have a few suggestions. One of the best Christian dating sites is ChristianCafe. The site helps you get connected with other single Christian men and women in your area who are looking for the same things you are. In this article, we'll take you through our Christian Cafe reviews. First, we'll let you know what Christian Cafe has to offer, how they compare up to other Christian dating providers, and why they might be the best option for you:
Christian Cafe Users:
So, what does the Christian Cafe membership look like? In this section, we'll tell you about who tends to join this dating site. Plus, we'll give you an idea of who you're likely to meet if you should choose to join. Because so many of the site's members are looking for the real deal when it comes to dating and marriage, you can expect to meet Christian Cafe members who are searching for something more serious. Not seeking a long term relationship or serious commitment? It's better for you to find this out now: Christian Cafe dating probably isn't the right choice for you. On the other hand, if you are seeking love and maybe even marriage, this site has a lot of good stuff to offer.
We know that your Christian faith is really important to you. And if you're looking for the best Christian dating sites, you've probably already heard of Christian Cafe. But could it be the right dating site for you? Christian Cafe dating makes an effort to create a warm and friendly place for people whose faith takes precedence in their lives. If your beliefs are a big part of your identity and priorities, it totally makes sense that you want to incorporate them into your love life. More than anything, we want to help you find the dating site to help you do that. So keep reading our Christian Cafe reviews to discover if this is the dating option that best fits your unique dating needs.
Christian Cafe Sign Up:
If you're interested in learning how to sign up for Christian Cafe, it's a pretty simple and streamlined operation. You can complete the whole process from start to finish in 15 minutes or less. Want to get started now? Visit the Christian Cafe sign in page. From there, you'll need to let the site know who you are and who you want to meet. What does that mean, exactly? The site asks for your gender identification, as well as the gender of your match.
Once you've provided this info, you'll be asked to enter a valid email address and select a password. This is also the time to choose your Christian Cafe username. Of course, there's a lot we could say about how to choose the best username. But here's the short version: keep it fun and expressive. A great username makes use of descriptive words and tone to give others an idea of who you are and what you care about. From here, you'll fill out some basic personal info, like your age and location. The registration process is literally that simple. Once you've got your Christian Cafe login, you're free to sign in and start meeting new people right away.
Christian Cafe Chat:
So you registered as a member and now you're ready for some fun. Connecting and chatting with your new matches can be really exciting. Pretty much every dating site these days has the basic chat option available. In other words, you can send text messages to people you want to get to know using the site's platform. See someone cute? Use chat features to send out some flirty Christian Cafe messages.
But it is the 21st century, you guys. That's why many dating sites are introducing more advanced connection features, like voice and video chat. These can help you get to know potential matches a little better. Interested in connecting with other members on the site and getting to know them? Good news, it's really simple. Just use the Christian Cafe search feature to see who's online. Then, when you find someone appealing, just send them a quick message and get a conversation started.
Christian Cafe Profiles:
Visit the Christian Cafe log in page to get started. As we mentioned, most people who join this site are looking for long term commitment and marriage. This means that the site is going to ask you for quite a bit of personal info. While it can feel like a lengthy process to some, we encourage you to stick it out. Why? Because the more effort and energy you put into your Christian Cafe profile, the greater success the site will have in matching you with its most compatible members. A big part of filling out your profile will be completing the Christian Cafe questions.
The purpose of these questions is usually to give the site's algorithm a chance to get to know you a little better so it can suggest viable matches. Want to get more clicks, messages, and likes? Then please take the time to fill out as much information as you can. It will show the site's other members that you're serious about meeting someone and willing to put in the effort. Just put yourself in their shoes for a sec. If you search Christian Cafe for a match and all they have on their profile is the most basic data, you're probably not going to stick around. So give yourself the best chance of success with a great dating site profile. We promise it will pay off.
App:
According to our research, this dating site has an app available for iPhone. The Christian Cafe mobile app is a pretty good experience. While it's more convenient to stay signed in using your app, some people might not want to download it. If this sounds like you, we want to let you know that you can get basically all the same features using the mobile site instead of the app. If you open the site in your mobile browser, you'll be able to access the Christian Cafe desktop features using your phone. Whether you decide to download the app or not, the good news is that you've got a lot of options for how to interact with the site.
Pros:
Easy to Use: Registration is easy and straightforward. You can get signed up quickly and start using your free membership today to meet and connect with other Christians near you.
Serious About Safety: ChristianCafe does a really good job of keeping its members safe, so you can be sure that your personal and material safety are top priorities. You can send messages anonymously and hide your location if you'd like even more anonymity from the dating site.
Free Trial: Christian Cafe wants to make sure you like the site before you sign up for a paid membership. That's why they give you a free trial membership for the first week. You can also click here for an exclusive coupon if you're ready to try this site.
User Base: The number of users on the site is large enough that you can be sure there will be options for you. With so many members across ages, races, and walks of life, there's a high likelihood of great matches, whatever you're looking for.
Cons:
Limited Features on Free Accounts: Once your free trial is over, the use of your account becomes pretty limited. In order to really get all the benefits the site has to offer, you'll have to get a paid membership.
Pricey Membership: Some have complained that ChristianCafe.com is more expensive than other sites. There are deals available periodically. Click here now to take advantage of the Valentine's Day sale options.
Detailed Questionnaire: Some ChristianCafe Reviews have mentioned the length of the registration questions. The form does go into detail, asking about top personal priorities, faith denomination, and religious observances. While the site does ask for a lot of information, it's for good reason. This process will help the site pair you with its most compatible members.
Special Features:
Christian Cafe has some really awesome elements that help it stand out from the crowd. Some of the site's best features are:
Advanced Search Features: The site's advanced search features allow you to filter using traditional means, but also let you search based on more specific faith-related parameters. You can also sign up to receive emails when new members match your search criteria.
Christian Cafe QuickMatch: Just have a few minutes to spare? Use the site's QuickMatch function, which will show you the other members who are the best matches for you. This feature makes it easy to connect with compatible members fast.
Detailed Christian Profiles: When you fill out your profile, you'll be answering questions about your life's priorities, faith denomination, and religious observances. With this info on every profile, it's easy to see which members you're most likely to connect with.
Community Forums: The site also provides forums where members can go to discuss dating and non-dating related topics. Have a question about faith or life in general? You can use this feature to share and discuss with other members.
Safety:
Okay, so here's the question everyone wants answered first: Is Christian Cafe safe? We always encourage you to make that decision for yourself when you're thinking about joining a dating site. Do a little research and look into the site's safety features. For specific Christian Cafe safety tips, you can always refer to the site's own safety page. If the dating site you want to join doesn't have a safety page, use your best judgment before signing up.
Have you encountered predatory behavior on the site? We always encourage you to contact Christian Cafe help to report suspicious activity. Trust your instincts if you feel unsafe or uncertain on any site. And never give your personal information to other members. You can help protect yourself and other members by bringing anyone suspicious to the attention of the site's moderators. They can also help if you're having trouble with your account or want to cancel Christian Cafe for any reason.
Value for Money:
Okay, the next thing everyone wants to know: Is Christian Cafe free? It's very common for dating sites like this one to advertise as free to join or to offer a free trial period. And yes, It's technically free to join. But most users with a free membership have a hard time getting the most out of the site. If you're using Christian Cafe free, you might find that you have restricted access or limited options when it comes to some of the site's most important features, like messaging. Even the sites that are truly free to use can be noisy and full of distracting ads. For some people, this can be a big pain. If you have a hard time with busy ads, it might even be worth it to use the paid version of the site.
This is where value takes on a personal significance for each of us. That's right, we're about to get all philosophical on you. When it comes to online dating, the idea of value is a moving target. This means that your idea of value might be really different from another person's. Are you looking at value as the cost per date or the number of dates you actually go on? Or maybe you're interested in marriage and value has to do with meeting that right person.
Before joining a site like Christian Cafe, you might want to spend a little time defining the value you hope to get out of the site. Envisioning who you want to meet on a dating site and what kind of connection you'd like to create with them is an important first step. Once you have a clear sense of this, you're much more likely to find experiences that line up with your individual definition of dating success. Of course, at DatingPerfect we always want you to succeed. That's why we offer you all the info we can on the dating sites you want to learn about. Plus, we want to hook you up with Christian Cafe coupons whenever we can. Scroll down to learn more.
Christian Cafe Costs:
Now that you've read some of our Christian Cafe reviews, you may be wondering about membership pricing. So, how much does Christian Cafe cost? Unfortunately, the site doesn't offer free memberships. 1-month membership with ChristianCafe costs $39.95, but the monthly price drops dramatically when you purchase multiple months at a time. Get 3 months for $19.98/month (or a total cost of $59.94) or 6 months for just $16.67/month (or a total cost of $100.02).
Review Conclusion:
If you came to read our ChristianCafe.com reviews, we hope this article gave you a good idea of whether it's the right fit for you. For single Christians who want to find connections based on faith, ChristianCafe is a really good place to start. Unlike most other Christian dating services, ChristianCafe.com is Christian-owned and operated. If you want to meet other Christians in your area for friendship, fun, and romance, check this site out. With its amazing features, free trial membership, and extended user base, it comes as no surprise that so many Christians choose ChristianCafe.com as their dating provider. Click to go to Christian Cafe now.
Want Help Writing Your Christian Cafe Profile?
Online dating is hard but DatingPerfect wants to make it easier. If you're struggling to write your Christian Cafe profile, let our experts help. Check out our profile writing services now to get more clicks, more likes, and more dates.
Top Dating Sites
Christian Cafe Says…
Connecting Christian Singles Since 1999
Welcome to ChristianCafe.com, a Christian dating site that has been successfully connecting Christian singles since 1999.Over 25,000 marriages have resulted! We've featured over 3,000 testimonials of our happy couples on how they met on ChristianCafe.com and now live a Christ-centered marriage. From those who lived in the same city, to those on the opposite ends of the world, they've met right here at ChristianCafe.com.
Helpful Resources for Dating
Dating is hard enough as it is. That's why we want to share these tips.
LatinSatin
I have read all the negative reviews posted here about this app and I can only say that I have NOT experienced any of those issues stated by others. Obviously the latest app updates fixed those bugs, but no smart phone app will ever beat your laptop or desktop computer experience! I would also like to say that I have been on most of all the other popular dating sites out there and I find Christian Cafe to be, by far, the most civilized and the most manageable singles dating venue in cyber space. I am a very busy professional with no time to waste on the more popular dating sites, reviewing never ending lists of THOUSANDS of "Online Now" profiles of women whom I would NEVER bring home to meet my family. In contrast, when I log on at Christian Cafe, I find hundreds of quality online "Females In My Region" profiles and many more if I extend that search to "Females Online". The best part is that I actually get responses from most of the women I contact on Christian Cafe. It must be a Christian thing because that was never the case for me on other popular dating sites. As far as I'm concerned, I will choose QUALITY over quantity every time. After all, I'm just looking for ONE compatible woman! – Apple App Store
Moriah4design
It's really nice! More convenient than the website of course. I'm enjoying it – Apple App Store
FrancisLuna
Great Christian site, I really like the fast response from the staff when in need to update my pictures, report bugs and scammers, and all type of concerns. I have made really good friends from all around the globe, I can't compare with other dating sites since it's the only one I have used so far, but I rather stay here instead of trying secular dating sites. I think is a very decent place to meet people and make good connections. – Apple App Store
GOD BLESSINGS
I found the love of my life..and we are engaged thank you Christian Cafe…. – Google Play Store
SHEILA ACTUB
Love – Google Play Store
Clifton Emanuel Laurence
I find it to be an excellent choice of networking, the only problem is sometimes I can't seem to be able to get on. – Google Play Store
godlylatino4
Works very good! – Apple App Store
hissan rkba
lovely apps – Google Play Store
Fyybdt
This is a good app and works well except in one area. When I click on my received mail the app boots me back to the regular website via Safari. All the other features work fine. Just needs an update or maybe it is not working right with iphone 4 software version. Hope they get it corrected. – Apple App Store
newrev56
Annoying that can't save searches. Also the search parameters don't seem to work anyway. Still got age groupings I didn't select. Easy to scroll through though. Website needs to be updated; seems a little ancient. – Apple App Store
Jaycee2011
The site itself is good and the people(woman) are Christian. The only problem is that because it is a pay for service, they don't get a lot of people in your local area. Too bad there wasn't a way to make it free to attract more people. – Apple App Store
Gmoney5399
I love the site and the app. I just think they need a few things adjusted so it all works smoothly. One thing that does need to be fixed is: mail – sometimes you can read it from the app and sometimes it goes to the web site via safari. (I an on a iPhone 3G) – Apple App Store
Zipmac22
This isn't a bad app if you just want to do some basic things. But, if you want to type something you aren't given a choice to use landscape mode. It would also be great if there were some way to chat with others on the site. – Apple App Store
A Google User
The app looks good but it won't let me click on anything without saying "lost connection". Idk what that is about. – Google Play Store
Ivis Pimienta
The app doesn't work. – Google Play Store
Christina Lynds
Won't let sign in go through – Google Play Store
Fazeddd
Making a profile doesnt let you search. "sorry cant connect to server" then logs out. – Google Play Store
SuzannaMcMahan
Which stinks!!! – Apple App Store
mrroberts63
Too many ads cost money not free! – Google Play Store
Julie Botha
I dont care if there are single guys in cape town, i live 2000km away from there. Why can't u just tell me about guys local. With bloody photos – Google Play Store
Amanda Boone
The app constantly says network cannot be reached. I have service and internet, and then it booted me out. Computer works best. – Google Play Store
Andrew Alfaro
App won't load content! Happens every time. This app needs help. – Google Play Store
Corey Baltzer
Very poor. – Google Play Store
KatherineLn
I love the Cafe service for the most part. This app, however, needs a serious overhaul. It hasn't been updated since 2010 so it appears the developers have abandoned it. It has bugs as other reviewers mentioned and has limited features. I basically use it as a new mail notifier, but will probably remove it entirely since I can have notices emailed to me. C'mon CC! Updating this app could do wonders for your business! – Apple App Store
ebg007
I hope the developers take a look at some of the features on other sites. It's nice to have a Christian site but it still needs a lot of work.Some of the features seriously lacking are as follows:- Can't search/sort by zip code only by region. – Can't search/sort by active members. There are a lot of people who haven't been on in months.- Can't search by pics vs no pics. Who posts a profile without at least one pic? – Apple App Store
Bible John
This app is very dated. – Apple App Store
12345577890
I like that but the layout and design is so plain and simple. Would like to see more mobile options to make it more fun and creative customizations.need to he able to edit profile without going to desktop site. Fix this. Need more privacy customizations for users. Also be able to instant message via mobile app. More colors and better layout and off – Apple App Store
ohana2014
It has potential but you can't reply to anyone. In the beginning you can send about 10 messages on your free 7 day trial. Then, every time you try to message it always says the person can't accept messages. Then someone messages and you can't reply! You get the error that they can't accept messages. It's so frustrating and a waste of time. I've contacted tech support with no answer. It's sad because they have a lot of people to connect with. So disappointed that this is what I could have had. And they are hella expensive for an app that's so dysfunctional. It shouldn't even be in the App Store. – Apple App Store
Angie Haylock Curtin
I agree with some of the negative reviews. My site and app don't crash at all and there are very few newer reviews. Here's my take on it: First off, it's way too expensive for a site claiming to be a Christian app. For one month alone, it's $35. The other comparable dating apps are $25 by the month. With this one, the only deals are at times like Labor Day, but you have to purchase a whole year up front. I agree about the trial offer mentioned in other posts. It's a scam. I can't find hardly anyone on there. The search criteria options are really good on this site, down to the denomination, but all I get are creepos and rude people e-mailing me in various odd ways. No one writes me back, but there are so few choices compared to Christian Mingle for people, but that site is kind of a booty call actually, so I don't like that one either. I much prefer Match and Chemistry.com, even though they aren't Christian. You can figure out if Christians in those are legit by the details they actually say about God and such in their profiles. I get a lot more responses on those. They're not fantastic, but better than this. The staff ignores what your complaints are and make excuses for bad behavior of other members, and it takes them like 2 days to get back to you and they never get banned. You just get told to block them from e-mailing you, but they can still view your profile unless you archive or delete it, but if you do that, it deletes all your mail, which is the only way you can prove someone's bad behavior! What a crock! I only put one star because their search engine is good. Otherwise, I am going elsewhere. I am sick of them spamming my e-mail about useless free trials and having to pay an arm and a leg for people to sit around not truly caring about your concerns. I am a web designer. Websites like this are not that expensive to do. Yes, they cost money, but not $35 a month for a $100 people. A lot of web design programs now do everything for you, so it does not cost thousands of dollars a month to pay a staff of two people or however few there are. They have no names on their non-automated e-mails. Not worth your time, unless you want an old foagie twice your age and no one nearby and having to resort to African people trying to convince you to make babies with them. – Apple App Store
TJ 1977
This is the worse app and they stuck Christian in the title. If this is how a so called Christian company should act then no thank you. After what I found out about this developer….PEOPLE RUN, RUN FAR AWAY!!!! P.S. I I had a choice Id pick NO STARS AT ALL!!!! – Apple App Store
Christian Cafe Reviews December 2023
brought to you by DatingPerfect