Seeking Arrangement Reviews October 2023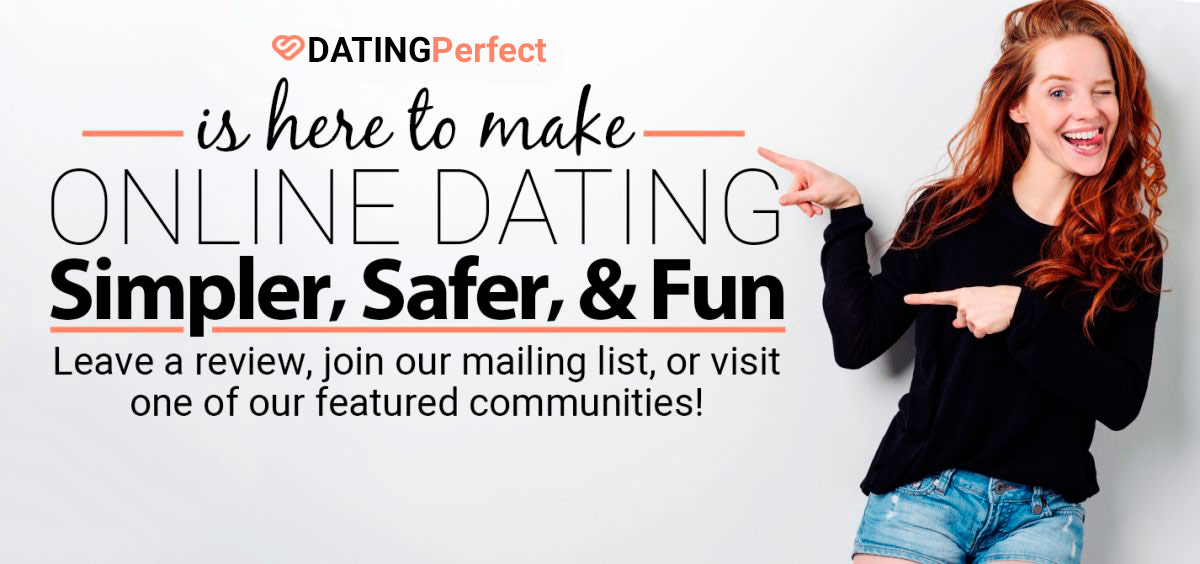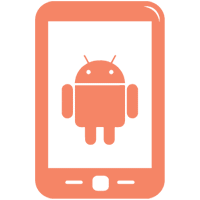 Seeking Arrangement Reviews October 2023
brought to you by DatingPerfect
Table of Contents
DatingPerfect Says…
Seeking Arrangement Review Introduction:
Seeking Arrangement is arguably the most well-known sugar daddy site and has introduced the world to arrangement dating. So, what is Seeking Arrangement? It's an online dating site that connects wealthy, generous sugar daddies and mommies with attractive sugar babies. The site promises to match members for mutually beneficial, fun and rewarding arrangements. As one of the biggest names in sugar daddy dating, you can trust SeekingArrangements to help you meet your new people in a welcoming, secure, and comfortable environment.
In their own words, Seeking Arrangement.com is a place where beautiful people and successful people can meet for mutually beneficial exchanges. Established in 2005, SeekingArrangement is the largest and most effective sugar dating site out there. The site recently rebranded as Seeking.com and we have to say, we like what we see. Keep reading to get all the deets on the site in our SeekingArrangement review. In this article, we'll let you know about the dating site's strongest features, how it compares to other sugar daddy sites, and why we consider it one of the best.
Seeking Arrangement Users:
So, who uses www.SeekingArrangement.com? In this section, we'll answer all your questions about site users and members. The site has become a mecca for sugar daddies (and mommies) and sugar babies. Are you seeking an arrangement? Here's who you can expect to meet on the site.
First off, a large majority of the site's sugar babies are university students. Just to spread the good news around, If you have an email address that ends in edu, you'll get a free membership. There's conflicting information about the site's female to male ratio. But most reports settle somewhere around 4 babies for every sugar daddy. Interested in what gay Seeking Arrangement has to offer? The site totally supports bisexual, gay, and lesbian sugar relationships. With over 13 million worldwide members, chances are you can find who you're looking for here.
Seeking Arrangement Sign Up:
What's the process like to join the Seeking Arrangement dating website? In this section, we'll walk you through the step-by-step signup. We'll also share some helpful tips for how to get the most out of your account and which features will make the biggest difference for you. Overall, the signup process is pretty quick and easy. The whole thing won't take you more than ten minutes to complete.
Getting Started on Seeking.com
Okay, from the SeekingArrangement sign in page, click on "I'm a man" or "I'm a woman" to get started. From there, the site will ask you to choose whether you're on the site as a Sugar Daddy or Sugar Baby. According to the site, the definition of sugar daddy on Seeking Arrangement is someone who pampers a sugar baby. So what is a sugar baby? Someone who provides companionship in exchange for pampering. Next, you'll be asked whether you want to meet men, women, or both. Then just add your email address to create your account. You'll also have the option to create an account using your Facebook login. New members will then choose their Seeking Arrangement usernames and have the opportunity to add a profile photo.
Next, you'll let the site's other members know your height, body type, and ethnicity. From there, fill out your education level, relationship status, whether you have children, and what your smoking and drinking habits look like. Sugar daddies will be asked to provide some financial info, like net worth and annual income.
From here you'll be asked to answer some questions that address what you're looking for on the site. You can add tags to help other users understand what you're doing on the site, as well as capture some of your hobbies and interests. Choose from tags like Active Lifestyle if you're looking for physically active and adventurous companions or Emotional Connection if you'd like to find that on the site. Choose from 25+ tags to help other users get to know you a little better.
A Little More About You:
Finally, you'll choose a profile heading and add some freeform writing to describe yourself and who you're hoping to meet on the site. You're required to write at least 50 words but can add up to 4,000 words if you're feeling inspired. Congratulations, you're officially registered on SeekingArrangement.
The site will send you a confirmation email. After clicking the link to verify your new profile, you'll be asked to choose a password. You can also choose whether to enable security questions and two-factor authentication. And that's it, you're done! Now you can use your Seeking Arrangement login to access your account anywhere, anytime.
Seeking Arrangement Chat:
So now that you've joined the site, we want to let you know the best ways to chat and connect with its other members. In this section, we'll outline the different ways to meet and interact with the site's hottest sugar babies and most generous sugar daddies.
When you log into your account, you'll see a feed of members who match your chosen criteria. You can sort this feed by the newest members, college members, and Seeking Arrangement Featured Members.
Once you find someone who looks interesting, send them a message to see if there's a connection. So, here's the bad news: you can't actually send messages as a sugar daddy until you purchase a Premium Membership. With a Seeking Arrangement Premium Membership, you can even filter messages in your inbox according to the attributes of your desired matches. Sugar babies can chat and message for free, but also have the option to upgrade membership for some extra site privileges.
Want to learn more about Seeking Arrangements experiences? Check out the site's longstanding blog to read more about what real users have to say about their experiences on the site. You'll also find tips for how to become an online sugar baby or learn about how to date the best sugar babies. You can also meet and hear from the site's founder and CEO, Brandon Wade, and learn about his interesting perspective and take on the Seeking brand.
Seeking Arrangement Profiles:
Want to see who's out there and meet even more site members? We suggest you play around with the search function to find new Seeking Arrangement profiles. You can click the search icon in the upper righthand corner to get started. Looking for a hot Seeking ARrangement sugar baby profile? Use the search feature to go wide or granular in terms of specifics. You can filter using fields like location, body type, age, ethnicity, height, hair color, relationship status, smoking and drinking habits, education, children, and more. We love how much control this kind of search tool gives users.
But what about your profile? How do you maximize your visibility and increase your chances of connection? These Seeking Arrangement tips will help you get the most out of your profile. First things first, you need to have a picture. It's okay if you don't feel like showing your face. Use a recent photo and anonymize it (bonus points for cute emojis, gentleman). Let the other members on the site get a sense of who they're getting by adding a few different pictures.
Making Your Profile Count:
We know that filling out a dating site profile probably isn't your idea of a great time. But put a little love into your SeekingArrangement profile and you're bound to get some back. We suggest filling out all the fields in the profile, from basic info to appearance and personal info, location, and, of course, what you're looking for on the site. You probably filled in all of this info when you were joining the site. But in case you missed something, we recommend adding as much as you can to your profile.
For bonus points, the site makes it super easy to start verifying your profile. You can start the process by linking your social media profiles (of course the site won't link to your profiles). If you want to take the verification process a little further, you can also do photo verification, age verification, a background check, and income verification. It stands to reason that the more info you have verified on your profile, the more trustworthy your Seeking Arrangement profile will look to others.
Seeking Arrangement App:
What about the Seeking Arrangement app? The app was removed from the iTunes store in the fall of 2018 and hasn't been seen for IOS since. The Seeking Arrangements app is still available for Android and boasts over a million installs. While it's a bummer not to be able to get the app on your iPhone, you can always use the site on your mobile browser. The site responds really well on mobile and the app experience does not differ too much from the site on mobile.
Pros:
Easy to Use: The site is fast, functional, and well-designed. SeekingArrangement.com has intuitive search tools. The search function is easy to use and allow you to be general or specific when filtering matches.
User Safety: The Seeking Arrangement website employs advanced security standards. The site does a whole lot to protect its users' information so you can browse matches with assurance.
Sugar Babies Join Free: Sugar babies are allowed to join the site for free and can access all the premium features. Sugar daddies will have to purchase a membership in order to use messaging and premium features.
Vast User Base: Seeking.Arrangement boasts over 10 million members, making it the largest and most successful sugar dating site available. Whether you're a sugar daddy or a sugar baby, you'll be able to find the perfect arrangement here.
Cons:
Extended Signup: The signup process asks you for a lot of information. While all this info will enable the site to help you find the best matches, it can be tedious and time-consuming for some. A couple of people have mentioned this in their Seeking Arrangement com reviews.
Seeking Arrangement Free Trial: Don't get us wrong, we love a free trial as much as the next person. The problem? You get what you pay for. If you just sign up for a free account, you won't be able to send or read messages. As many other Seeking Arrangement reviews have mentioned, the site's great features don't become available until you pay for an account.
Website Size: While a large user base is also on our Pros list, we know that for some people the paradox of choice can be a Con. Too many users can make a dating site feel overwhelming or unapproachable. Such a large user base also makes it harder for moderators to detect spam.
Seeking Arrangement Fake Profiles: Some SeekingArrangement reviews from sugar babies have noted that fake profiles have been slipping through. While it's impossible to ensure that no fake profiles slip through, it does sound like the site could do more to screen incoming profiles.
Special Features:
Seeking Arrangement has some unique site elements. For this reason, it's one of our favorite sugar daddy sites. Here are some of the site's best and most unique features:
Seeking Arrangement Diamond Club: The Diamond Club is the top tier of Seeking Arrangement membership. Since all Diamond Members are verified and certified by the site, sugar babies can browse with confidence. The site certifies that the wealthy men and women in this bracket are who they say they are. The net worth and income level of Diamond Club members have been verified by the dating site. You'll see a special icon added to their profiles to indicate Diamond Club status. Seeking Arrangement sugar babies, eat your hearts out!
Featured Users: Seeking Arrangement provides a Featured Users list to help you connect with great matches. The list is refreshed frequently so that you'll always have a chance to discover new members. Check back frequently for the hottest SeekingArrangement sugar baby profiles. The search tools are also easy to use, plus they allow you to be general or granular in your search options.
Seeking Arrangement Wishlist: The my gift wish list is a feature available to sugar babies with Premium Memberships. Using this feature, you can post your most coveted items to your profile. Think of it as a sugar dating gift registry. Interested sugar daddies can buy you gifts on Amazon using this feature.
Site Functionality: Seeking Arrangement's site functionality is impressive. The interface is elegant and simple and everything is fast. Use your Seeking Arrangement com login to get access to your account anytime, anywhere. Also, the site hosts an interactive blog. What can you find on the SeekingArrangement blog? Check in for statistics on users, tips for new users, and funny stories.
Safety:
Now, of course, you want to know, is Seeking Arrangement safe? In this section, we'll lay out the site's security features to help you decide for yourself. The site does perform financial background checks on members of their Diamond Club. What does this mean for you as a sugar baby? Well, you can trust that these members are actually as financially solvent as their profiles indicate. Seeking Arrangement also uses a service called Optimum Screening to perform background checks on members. Whenever possible, the site recommends dating these members first.
There have been some startling instances of sugar dating gone wrong portrayed in the media. Still, the site does a lot to prevent scammers or prostitutes from abusing the dating site. They especially warn against "sex opportunists" (people who just want one-time sex but not an ongoing arrangement) as well as "financial opportunists" (people who are only after money). As with any online dating site, we suggest you get to know someone before meeting in person. And please don't send money or personal information to someone you haven't met.
People often ask, is Seeking Arrangement legal? And technically, the answer is yes. In most states, prostitution, the exchange of sex for money or goods, is against the law. That's why Seeking Arrangement doesn't operate on a contractual basis. As long as there is no explicit exchange about the exchange of sex for money or something of value, this type of arrangement is legal because it's not considered prostitution.
Value for Money:
Where does Seeking Arrangement fall in the cost-value spectrum? It's actually surprisingly reasonable.
And, of course, you all want to know: is Seeking Arrangement free? The short answer is yes. The site is free to join both for Generous and Attractive members. Babies, or attractive members, can message and search free, while daddies and mommies, the generous members, must pay for that privilege. But, hey, you guys can afford it. If you need the Seeking Arrangement free upgrade, maybe you're not actually a sugar daddy?
Seeking Arrangement Costs:
So, how much does Seeking Arrangement cost? Now we'll walk you through all the pricing options for regular membership, as well as Seeking Arrangement premium.
Now that you've read most of our SeekingArrangement review, you're probably wondering how much the site costs. As we mentioned, sugar babies join free! For sugar daddies and mommies, 1-month membership costs $79.95. The price drops slightly when you purchase multiple months at once, Get a 3-month membership for $209.85 and a 6-month membership for $359.70.
And now we'll look at how the Seeking Arrangement prices work for Diamond Club Membership. First off, to join as a Diamond Member, you need to have had a two-month premium membership on the site. Ater these two months are up, you'll see the "Upgrade to Diamond" option appear on your dashboard. Click that button to get started. In terms of the Seeking Arrangement membership fees for this exclusive member class, it's an annual cost of $1,250. It's pricey, but members have shared that it's a great way to generate more interest with the site's most eligible sugar babies.
Thinking about something a little less pricey? Well, we have you covered for Seeking Arrangement discounts and promotions, too. You can check back here to see our special offers and Seeking Arrangement promo codes for the best possible deal on your paid membership.
Review Conclusion:
If you came looking for Seeking Arrangements reviews, we hope we could be helpful! As the original sugar dating site, there aren't too many sites like Seeking Arrangement. If you're a gorgeous sugar baby or a wealthy and generous sugar daddy looking for someone to spoil, Seeking Arrangement has a lot to offer. With its simple and easy to navigate site design, income verification, and free membership for sugar babies, we can see why so many men and women have chosen to join the site. Visit SeekingArrangement now and get Relationships on Your Terms.
Want Help Writing Your Seeking Arrangement Profile?
Online dating is hard but DatingPerfect wants to make it easier. If you're struggling to write your Seeking Arrangement profile, let our experts help. Check out our profile writing services now to get more clicks, more likes, and more dates.
Top Dating Sites,Elite Dating
Seeking.com Says…
We provide Relationships on Your Terms
Where Sugar Babies enjoy a life of luxury by being pampered with fine dinners, exotic trips and allowances. In turn, Sugar Daddies or Mommas find beautiful members to accompany them at all times.
We want relationships to be balanced. We give our members a place for this to happen.
Helpful Resources for Dating
Dating is hard enough as it is. That's why we want to share these tips.
Tim Lewis
It's good. As a man, it works better than most dating apps. – Google Play Store
Mariana Silva
Amazing! – Google Play Store
Noname Noname
So far it's been a pretty good app a lot of fake profiles but a lot of good profiles – Google Play Store
Patty Smith
Love love love sa – Google Play Store
Asudin As
Best – Google Play Store
Deanna Hunley
Super fun – Google Play Store
Tangelona Thomas
Great to meet a new friend – Google Play Store
S McG
Awesome – Google Play Store
Julia Amburn
Its just what i was looking for to meet a gentlemen – Google Play Store
Bonnie Glass
This suit is great if you work it right. – Google Play Store
Jocelyn Sahagun
Great dating app – Google Play Store
Savannah Smith
Simple and legit. Just watch our for scammers, they usually ask for bank info. – Google Play Store
Kara Shea
Best Daddy app – Google Play Store
Pontso17 Moyane
Good – Google Play Store
malinie nathan
good and enjoy the app – Google Play Store
Dipak Muduli
Best app for 18 plus people i like it – Google Play Store
T D
Great app – Google Play Store
Brittney Anders
SA is an awesome way to meet new friends. – Google Play Store
lexi roXXX
Snap me men @lexibabi666 or @donerbonerxx99 let's have fun – Google Play Store
Nicholas John Ellan
Fascinating program – Google Play Store
Skye Parris
Good – Google Play Store
Natasha Hance
Very efficent site.. – Google Play Store
Jacklin Mia
Safe and gud site to make gud friends
leah beaulieu
Great so far! 😉 – Google Play Store
Mary Subias
Love it – Google Play Store
Kiki Bell
Love this app – Google Play Store
Dr. James Joseph
Great for honest relationships – Google Play Store
Nicole Gibbs
My overall experience hasn't been that bad you just have to weed through the ones that lie about who or what they are or what they're looking for. But the ones that are real have been absolutely amazing. – Google Play Store
Newton Micheal
Its superb – Google Play Store
Seeking Arrangement Reviews October 2023
brought to you by DatingPerfect