Christian Mingle Reviews October 2023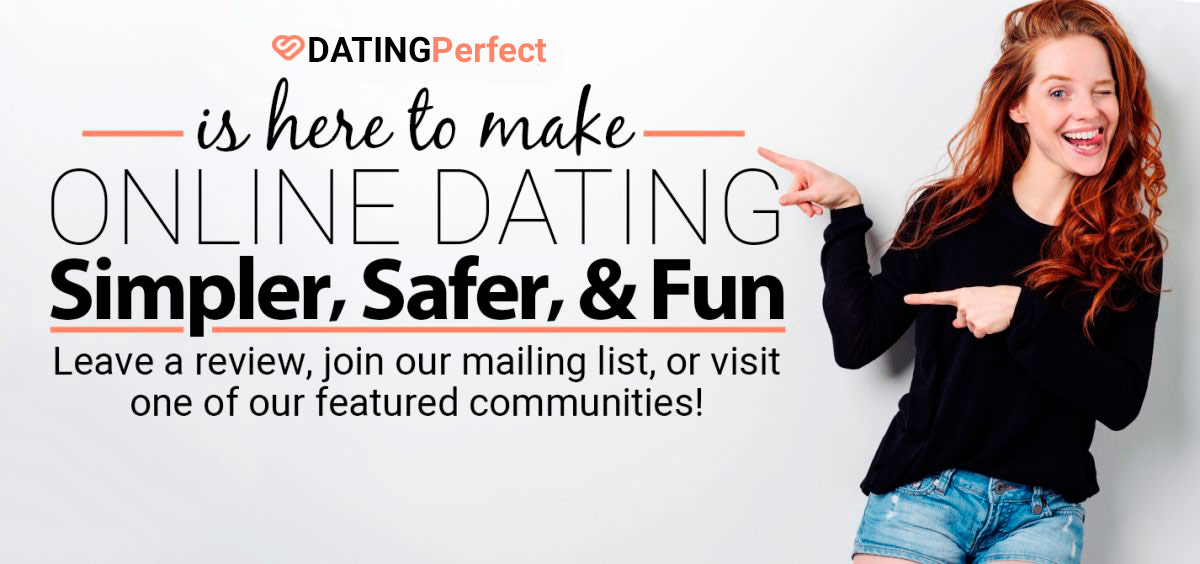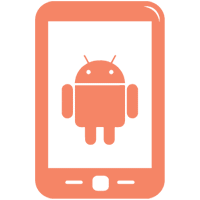 Christian Mingle Reviews October 2023
brought to you by DatingPerfect
Table of Contents
DatingPerfect Says…
Christian Mingle Review Introduction:
What is Christian Mingle? It's a dating site that helps connect Christian singles who are looking for serious relationships. We think they're doing a really good job. Simply put, it's one of the best dating sites for men and women looking for a loving, faith-based partnership. If you're a single Christian who wants your love relationship to reflect the importance of the Christian faith has in your life, ChristianMingle.com has what you're looking for. From rich profiles to advanced matching options and broad membership options, you'll find the best Christian relationships here.
Are you looking for a meaningful friendship or a long-term commitment with another Christian? And does Christian Mingle work? This review will give you all the details. We'll help you see why this is one of the best Christian dating sites and how it can give you a safe and easy way to meet single Christians in your area. If you're here to read some Christian Mingle reviews, keep going. In this article, we'll let you know what Christian Mingle has to offer, how the site measures up to other Christian dating services, and, finally, why this might be the best dating site for you.
Christian Mingle Users:
So, who joins ChristianMingle and who are you most likely to meet on the site? The site sees as many as 2.5 million active users each month and reports 60,000 new accounts each month. Recent statistics suggest that the site has over 12 million US members. In other words? There's a good chance you'll meet someone you actually like in your immediate area. The majority of Christian Mingle members are between the ages of 20 and 40 and anecdotal evidence suggests that there's an equal ratio of male to female users.
The Christian Mingle dating site is built to give today's Christians a welcoming, safe, modern, and fun way to meet and interact. What else? Christian Mingle success stories abound, as the site remains the number one platform for Christian marriages and boasts the largest Christian population of any dating site.
We know that your Christian faith is really important to you. And if you're looking for the best Christian dating sites, you've probably already heard of Christian Mingle. But could it be the right dating site for you? Christian Mingle dating makes an effort to create a warm and friendly place for people whose faith takes precedence in their lives. If your beliefs are a big part of your identity and priorities, it totally makes sense that you want to incorporate them into your love life. More than anything, we want to help you find the dating site to help you do that. So keep reading our Christian Mingle reviews to discover if this is the dating option that best fits your unique dating needs.
Christian Mingle Sign Up:
How does Christian Mingle work? In this section we'll take you through the registration process step by step, sharing helpful tips and letting you know what you can expect when you join. From the Christian Mingle sign in page, click to register using your email address or via your Facebook account. Of course, the dating site won't post to your social media accounts without your permission. To register for a new account, you'll be asked to choose your gender, add an email address, and select a password.
Next, you'll be asked for your first and last names, birthday, and zip code. Then, you'll get a chance to upload your Christian Mingle profile picture. Add at least one photo, a headshot, but can add as many as six photos, if you'd like. Photos must be at least 375 x 375 pixels and you can't add copyrighted photos or pictures that contain suggestive or offensive content. After you choose a photo, it will go through the site's approval process. Though some Christian Mingle com reviews have complained about scam profiles, we're glad there's a profile approval process. This shows that the site is looking out for its members and working to ensure quality membership.
The next Christian Mingle screen will ask you to choose a name. You can go the simple route by just using your first name or can choose something more creative and anonymous if you choose. Then come the general details about who you are: height, marital status, your religion, church habits, occupation, whether you have or want kids, and your level of education. Next, you'll get a chance to share a little something about who you are and what you're looking for. Feeling stuck? Click to read the Christian Mingle profile tips for some simple but descriptive solutions.
Share Your Interests:
Now it's time for you to let other users know what you like to do for fun and what interests and hobbies you feel passionate about. Choose from categories like sports and fitness, activities, arts and entertainment, travel, music, and eats and drinks. Want a shortcut to find interests that might not be listed on the main interests page? You can also use the search bar at the top of this page to find interests that are a little less common.
You're almost done! In the last profile setup section, you'll be asked to add details to your Christian Mingle com dating site profile, about who you're hoping to meet on the site. Add your ideal partner's gender, age range, max distance from your location, preferred religion, and relationship type. Want to be a little more descriptive precise with these preferences? You can click the advanced preferences button to add more details, like height, education, church habits, smoking and drinking habits, willingness to relocate, marital status, language, and ethnicity.
You did it! Now you'll be able to access your account easily from the Christian Mingle login page. Overall the signup process is relatively quick. It shouldn't take you more than 15-20 minutes unless you're experiencing some serious writer's block. Now that you've finished the registration process, you can visit the ChristianMingle member login page anytime to log into your account fast.
Christian Mingle Chat:
Okay, so now that you're officially a member of Christian Mingle singles, you're probably curious to know what it's like to find and communicate with the site's other users. In this section, we'll let you know what it's like to use Christian Mingle free search functions, the best way to connect with other singles, and what features are the most helpful in these areas.
When you use the Christian Mingle login member area to access your account, you'll land on the Browse page. The site will use this page to show you its best member matches given the preferences and criteria you added during your profile registration process. You can scroll through this page to see member pictures, location, height, and your compatibility score. Change the Christian Mingle Browse list dynamically by sorting profiles based on the newest users, who's online now, distance, match percentage, and LookBook, which has the swipe-based feel of other dating sites. Use these pages as a way to use Christian Mingle to browse anonymously. Once you click on a profile to see more, however, the member may be notified of the activity depending on their membership package.
Free Messages:
The next menu option from your www.ChristianMingle.com profile is the Messages tab. When you first access this tab, the site asks you to agree to and acknowledge some dating site safety. Click to confirm that you won't ask other members for money or financial information. You'll also agree to report any such activity to moderators. Looking for more Christian Mingle safety info? Read the site's full safety suggestion page. You can sort the Messages tab of your profile like your email inbox with options like unread, sent mail, meets preferences, messaging+, and archived messages.
Okay, so this is where the Christian Mingle free communication questions arise. While there is a real option to use Christian Mingle to search for free, the no-cost messaging options are limited. If you have a free Christian Mingle account, you won't be able to send messages to other members or read the messages they've sent you. There is one exception to this: if the user you're interested in communicating with has a premium membership, you'll be able to read and reply to their messages. But otherwise, your free messaging options will be quite limited.
The next tab you'll want to check out is Christian Mingle Matches. This page will show you the site's most compatible members. If you don't see any results on this page, try adjusting your match preferences to include a broader range of matches.
Finally, you can check out the Christian Mingle Activity tab. From here you'll get to see the members who have been checking out your profile, as well as your most recently visited member profiles. You can also see the members whose profiles you liked and those who liked your profile. Not seeing much here? Use the www ChristianMingle com search features to explore more profiles.
Christian Mingle Profiles:
Looking for all the deets when it comes to ChristianMingle profiles? We have you covered. In this section, we'll let you know all about the sites profile features, the best way to get them set up, and what you'll want to pay attention to when browsing profiles.
Here's the good news: Christian Mingle has struck the best possible balance between detailed profile setup and capturing what matters most to people. The result is a relatively quick and easy registration and profile setup that will help match you accurately and appropriately with other members based on their profile. While the info captured on your Christian Mingle profile is limited compared to some dating sites, it does a really good job of getting to your true priorities.
If you completed the member registration process we detailed above, you've successfully completed about half of your profile setup. Now you'll have a chance to fill out all the remaining details. You can change this info at any time by opening the ChristianMingle.com My Profile tab and clicking the Edit Profile button. Use this process to add or remove profile pictures, as well.
The site also has some important processes in place to detect and suspend fake profiles. We also love the fact that you can see other members' entire profile page and all of their pictures, even as a free member.
App:
The Christian Mingle dating app offers the same great experience as the desktop site. If you want to use ChristianMingle mobile without downloading the app, the site performs well on smartphones and tablets. If you do choose to download it, the Christian Mingle free app makes connecting with other local Christians even easier and more accessible.
In the Google Play store, the ChristianMingle.com app has seen over half a million downloads. The addition of the ChristianMingle com app available for iPhone users has increased the site's traffic and membership numbers even more.
Pros:
Easy to Use: Registration is simple and straightforward. All it takes is a few clicks and a little typing to join and start meeting other members. The free membership allows you to view profiles and lets other members view yours. This makes ChristianMingles.com a great option if you're new to online dating.
Serious About Safety: ChristianMingle works really hard to make your personal and material safety a top priority. As other ChristianMingle com reviews mention, there's a careful review process for every new profile. This includes pictures. If you feel uncomfortable or have questions, you're always encouraged to contact customer support.
Online Community: Christian Mingle .com is the largest database of Christian singles looking to date and marry. As far as membership numbers and community go, ChristianMingle is the biggest and best online dating community for Christians available.
User Base: Millions of people from all across the United States have visited and joined the Christian Mingle com website, so there's a good chance you'll find great matches, no matter what kind of relationship you're in the market for. Members' profiles are detailed and in-depth, helping to make it easier to decide if you want to contact other users.
Cons:
Christian Mingle Free Trial: If you don't pay for a subscription, you'll be very limited in your access to the site's other users. In other words? Free Christian Mingle isn't really free. As ChristianMingle.com reviews have stated, you'll need a paid membership if you want to reap the real benefits from this dating site.
Unwanted Auto-Renewal: As other Christian Mingle reviews have mentioned, the site does automatic membership renewals. If you've signed up with ChristianMingle, your membership will be automatically renewed unless you cancel it. You won't receive a reminder message about this in advance of the auto-renewal. So be sure to contact them in a timely manner should you decide to cancel.
Fewer Senior Options: the population of senior Christian Mingle won't be as robust as the younger crowd. As some Christian Mingle dating site reviews say, the site has fewer options for men and women over the age of 55. If that's your age range it's something you might want to take into account when considering membership.
Special Features:
Christian Mingle dating has some really unique elements that distinguish it from other providers. Some of the site's best features are:
COMPASS Matching System: The COMPASS test is a unique feature of the Christian Mingle website and will help connect you with the best possible matches in your area. Answer some simple questions and the site will deliver its top matches to you. You can even request a copy of the 20-page report from www ChristianMingle com.
Christian Mingle Secret Admirer: This is a low-key way to start meeting people if you're a little on the shy side. You can let other members know you're interested in them by using this feature, which has recently been expanded into an even better feature: Christian Mingle LookBook.
Worship Center: Another unique and special feature of ChristianMingle is the Worship Center. Here, you'll be able to participate in Bible studies and follow along with the Bible verse of the day. You can also post prayer requests here or chat with other members about religious and non-religious subjects. Check out the Christian Mingle full site to explore this option.
Christian Mingle LookBook: This great feature gives Christian Mingle the feel of a popular swipe-based dating site while retaining all the other features and functions that make this site unique and special. Feel like doing some low-key swiping? Just go to the LookBook tab to see who's waiting for you.
Profile Activity Status: This feature lets you see who's been looking at your profile, who's sent you a smile, a message, or added you to their "favorites" list. If you find someone you might be interested in, you can add yourself as a secret admirer; if you match, your identities will be revealed.
Safety:
Okay, so now you're dying to know, is Christian Mingle safe? We wish it were different, but there have been a ton of complaints from paying and free users about the number of fake profiles on the site. If you want to read more, check out the Christian Mingle com reviews on Consumer Affairs. It sounds like the site is lacking when it comes to profile quality control. Of course, some number of fake profiles and bots are bound to slip through on any large dating site. We don't want to sound unreasonable. But based on anecdotal evidence from consumer reviews, it sounds like the Christian Mingle com dating site could be doing more to find and block scammers from their site.
So, is Christian Mingle legit? There are plenty of reviews from people who've had a pleasant experience on the site and have been matched with people they've liked. So far, the site has had an almost equal number of positive reviews as they've had negative ones. Though we'd encourage the site owners to tackle the scam profile problem, we also want to acknowledge that they're doing enough right to get so many positive reviews from their users.
Value for Money:
As far as other Christian dating sites are concerned, Christian Mingle is among the most reasonably priced. So many people want to know. Is Christian Mingle free? The short answer is yes. There is a free Christian Mingle account option for both desktop computer and app users. But, like most dating sites, the messaging feature won't be usable as a free member. This means you won't be able to use the site functionally as a free user. Still, the free membership is a good way to get a feeling for the site. Then you can see whether you want to invest in a longer membership.
So, how much does Christian Mingle cost? Keep reading. We'll break down all the pricing for both basic and premium memberships in the next section.
Christian Mingle Costs:
In this section, we'll lay out all the Christian Mingle prices. A basic account with Christian Mingle is free. Still, if you want to use Christian Mingle for free, you won't be able to message other users. Unfortunately, you won't be able to use all of the site's great features unless you join as a paying member.
The cost of Christian Mingle varies depending on the length of your membership. It will also depend on whether you choose a regular or premium subscription. A regular 1-month membership on ChristianMingle costs $29.99. If you join for three months, the rate drops to $19.99/month (for a total cost of $59.97). But you'll get the best deal by purchasing a 6-month membership for just $14.99/month (for a total cost of $89.94).
If you're interested in Christian Mingle premium membership, you'll pay more but get one important bonus: free users can read and reply to messages. This means that you'll have communication access to anyone who's checking the site out but who hasn't purchased a membership. Hello, much bigger membership pool. So, how much is Christian Mingle for premium members? You can purchase a single month for $49.99. Again, the monthly rate will decrease if you buy a 3-month or 6-month package. Get 3 months of premium membership for $34.99/month (or a total cost of $104.97). For the best Christian Mingle discount, buy 6 months for $24.99/month (or a total cost of $149.94).
Looking for membership deals? Check back soon for Christian Mingle promo codes and other special offers.
Review Conclusion:
If you're a single Christian who privileges the importance of faith, Christian Mingle has a lot to offer. If you want to connect with other Christians in your area for friendship, fun, and romance, give this site a try. With its great features, helpful customer support, and extended user base, it's no shock that so many Christians choose ChristianMingle.com as their dating provider. Click here to get started at the Christian Mingle full site, where Love is Patient. Love is Kind. Love is here.
Want Help Writing Your Profile?
Online dating is hard but DatingPerfect wants to make it easier. If you're struggling to write your Christian Mingle profile, let our experts help. Check out our profile writing services now to get more clicks, more likes, and more dates.
Top Dating Sites
Christian Mingle Says…
ChristianMingle is unlike any other faith-based dating site. Our only focus is on helping Christian men and women find a loving, God-centered relationship built on mutual faith and love. Discover why so many Christian singles find love here. More Members
With so many Christian singles active on ChristianMingle, we make it easy to find your special Christian someone who believes and shares your faith
Rich Profiles
Our profiles go beyond the usual to highlight what's truly meaningful to you, your passions, likes and beliefs, so you can find someone truly compatible
Meaningful Matches
Unlike other dating sites, faith and values are built into our community, and are more than just a box you check in your search filter
FAQs:
Question:
Where can you get a Christian Mingle promo code?

Answer:
Christian Mingle promo codes are available sometimes. Spark Networks does have promotions that reduce the cost of the membership packages. We didn't find any Christian Mingle promo codes available now, but check back to see if we have some deal for you in a bit.
Question:
Is Christian Mingle free?

Answer:
It's free to register, create an account, and search for matches. If you'd like to use some of the site's other features, such as messaging, you'll need to purchase a paid account.
Helpful Resources for Dating
At DatingPerfect, we care about you. That's why we wanted to share some resources we found super helpful.
Daniel Coker
Powerful – Google Play Store
Wheelinthewheel
Hello! Christian Mingle is the premier source of online dating. They provide quality options for consumer use and satisfaction. This is important for someone like myself who was apprehensive about the process of on-line dating and what it entails. Thank you for that, Sincerely, Satisfied customer – Apple App Store
Laurie Bircher
It's been 3 1/2 years since in been on CM. I want thank CM for this website. I met and married a wonderful man from the site. Such a blessing!!! My advice is to look past the first pic, because sometimes it's not the best photo. Really read the profile and see if there is something there you like. I did these two things and I'm so glad I did. Finding someone to love and that loves you is worth the money spent on CM. – Google Play Store
John881944
Good – Apple App Store
On3Ks
For whatever reason me going through my computer to this site never worked. It was easier to go through my phone and I met someone the First day. I love this app. Easy to use!! – Apple App Store
Melissa Martin
Nice site to meet people – Google Play Store
aaaaaaamandav
I've met 2 nice guys so far. But there are definitely glitches in the app. When I receive a text from them, it boots me out of the app and erases what I was writing. This made me give them my personal number sooner than I was planning just to avoid the inconvenience. Even now, I'm typing and I can't see what I'm typing. – Apple App Store
Catherine Anyango
I joined Christian mingle in February 2023 and paid 81.94 $ for a 3 month subscription only not for a auto renewal. Unfortunately Since then I noticed Christian mingle has auto renewed for May and recently Aug,2020. How do I stop this and get my refunds. Kindly advice – Google Play Store
Icosace1022
All is good, it's just the people. No one really works to meet or have a virtual date unless you're not really honest, looking for something real or hooking up. Try messaging the ppl you like and without them liking you yet and see if you have a different result. That didn't work at all with blrv thou. If you know how to flirt and attract through a phone it's for you, hinge has been like that more but still. Or maybe i'm just not attractive. Thanks anyway guys – Apple App Store
Sam Adams
Really good app – Google Play Store
Daramola Oluwatoyin
I love the app – Google Play Store
JX Nelson
Still #1! So far! God is my anchor in the midst of this hurricane – Google Play Store
william preston
Love it – Google Play Store
Gettysburgbullet
I love this website it's perfect for Christians looking for their future soulmate. I pray that I find my soulmate through here and I hope you do as well. – Apple App Store
jace arnold
It's cool and fun and amazing – Google Play Store
Dwight Peter Hill
Met my wife here! – Google Play Store
carl langille
Waste of time. Too many scammers hitting on me – Google Play Store
Niall Murphy
Jesus needs more money?!? – Google Play Store
SMOKE Lord
For ur soulmate – Google Play Store
Monica Cole
Christian mingle is not a dating app you can socialize and have friends – Google Play Store
Eric Schmidt
Free could go alot further. Everything already costs money. – Google Play Store
Enoch Akpabio
Fantastic – Google Play Store
Jeremy Bryant
Ita an amazing dating sight – Google Play Store
Catrina20121
I love what I am seeking on here and can't wait to explore more and meet a soulmate soon – Apple App Store
Bestselling bays
Excellent – Google Play Store
Shaolin Showdown
The best app for christians in the world. Forget eHarmony and match. If you want a godly fearing woman go on Christian mingle boy. I found the love of my life and we're getting married sometimes in the future. – Google Play Store
EARLIEB YOUNG
5Stars***** Christian Mingle: Dating App – Google Play Store
Earlieb Young
5Stars***** Christian Mingle: Dating & Love & Romance & Marriage Companion – Google Play Store
Amelia Araiza
Good if it goes threw – Google Play Store
Christian Mingle Reviews October 2023
brought to you by DatingPerfect