Elite Singles Reviews October 2023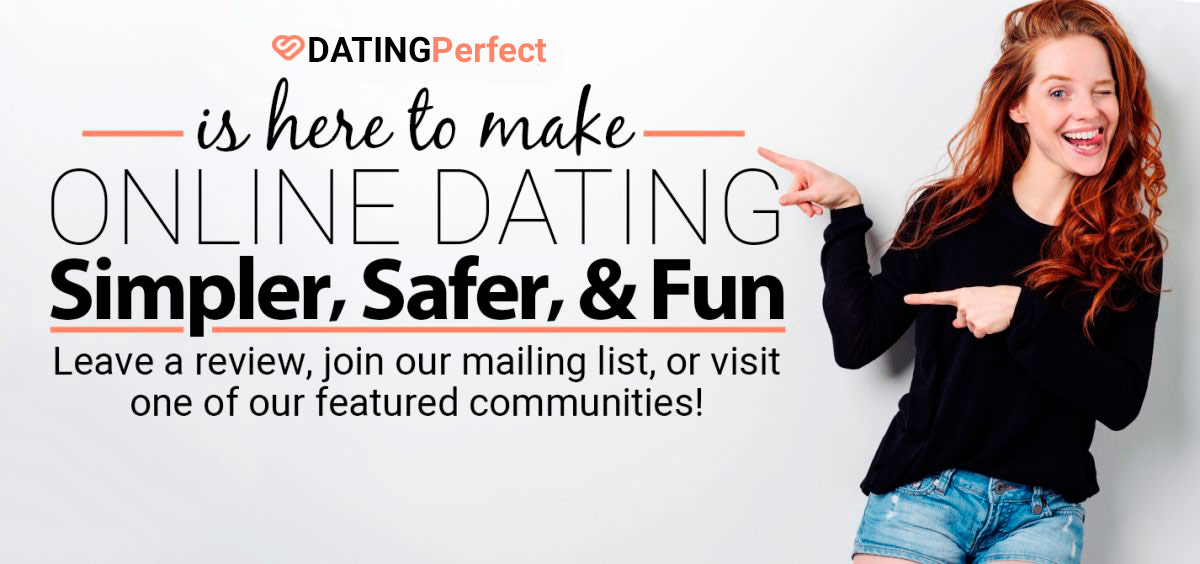 Elite Singles Reviews October 2023
brought to you by DatingPerfect
Table of Contents
DatingPerfect Says…
Elite Singles Review Introduction:
You're probably here searching for reviews of Elite Singles and we want to help. We'll start by sharing a general introduction to this elite dating site. Elite Singles.com is one of the best online dating experiences for real singles looking for real connections. The site is marketed as a dating site for educated singles, where 90% of members are over the age of thirty. If you're a man or woman who's interested in an authentic, long-term relationship, keep reading. This may be the right dating site for you.
Our readers often wonder what the Elite Singles gay dating options look like and we are happy to report that they're one of the best LGBT dating sites available. Though the site doesn't cater exclusively to the LGBT community, EliteSingles.com has some amazing gay and lesbian options. They've also got you covered if you're into the feel of a more niche site but want the features, userbase, and support of a large, well-established dating site.
But you're here to see our Elite Singles reviews and we won't keep you waiting any longer. In this article, we'll let you know all about EliteSingles. In our elite dating review, we'll outline some of the best parts of the site, give you all the info about signing up, creating a profile, connecting with other members, as well as pricing for membership and how this dating site stands up to the competition.
Elite Singles Users:
So, who joins this elite dating website? And how do you know whether you're truly an elite single? We're happy to report that this site attracts many of the most desirable singles. The site boasts 900,000 weekly users and is reported to have 5 million members in the US, alone. In terms of the male-to-female ratio, the site membership is actually pretty balanced. So who joins Elite Singles? 90% of the site's members are over 30 and over 80% have completed university education. It's a pretty legit membership pool if you're interested in real connections with well-educated and professional singles.
Elite Singles Sign Up:
Now you probably want to know how long it will take to complete the EliteSingles signup process. Unfortunately, it's a bit of a lengthy profile questionnaire. The questions were designed by psychologists to examine 29 personality characteristics. As EliteSingles explains, the test is the site's central matchmaking tool and is based on a comprehensive evaluation of human personality traits. The personality test is divided into ten parts, so it has a chance to really get to know a lot about you. So what will the personality test evaluate? How open you are, how conscientious you are when it comes to others' needs, your level of extraversion, how agreeable you are, and how much you need to be in control (aka how neurotic you are).
The Elite Singles personality test is based on the Five Factor Model theory of personality, pioneered by prominent psychologists. The information you share with EliteSingle will enable the site to match you with the most compatible members and ultimately will give you the best shot at meeting the type of person you actually want to date.
You can get started by navigating to the Elite Singles sign in page. Select your gender or sexual identity and the gender of the person you're hoping to meet on the site. You'll be asked to enter an email address and choose your password. After you confirm the gender of your desired partner, you'll be asked some general questions like your birthday, marital status, education level, and your profession. Because www.EliteSingles.com is geared toward single professionals, you'll also be asked to let the site know how important your date's age and profession are to you.
Elite Singles Personality Test:
The signup process will take you directly into the Elite Singles personality test. If at any point in the process you've had enough and need a break, you'll be able to save your progress and complete profile setup later. If you want to move forward now, you'll continue by entering some physical information about yourself, including your height and ethnicity, as well as the height and ethnicity of your desired partner. The site also asks questions like "how satisfied are you with your appearance?" and "how important is it to you that your partner has an attractive appearance?" Then it's on to the questions about religious practices and affiliations. Choose your own affiliation, if you're religious, and add the desired religious affiliation of your partner.
Then the more subjective personality part of the questionnaire begins. You'll be given statements by Elite Singles USA like: "I always proceed according to plan," "I make time for others," "I often feel overwhelmed by things," "I like helping others," and "I often try to make sure that other people feel good." Choose from 7 answers to let EliteSingle.com know whether this statement applies to you and how much. Unfortunately, there are quite a lot of these statements you'll need to go through in order to complete your profile. Other Elite Singles dating reviews have complained that this process can feel tedious. But, like we said, putting the time in now to let the site get to know you will definitely pay off in terms of matches in the future.
Elite Singles Chat:
So now that you're getting suggestions for great matches, how do you connect and communicate with them? Start by visiting the Elite Singles log in page to get logged into your new account. If you join without paying the Elite Singles fees for a premium membership, you'll have limited options in terms of messaging and communication. You'll be able to send a Smile to let other members to let them know you're interested and add them to your Favorites list. But without a premium membership, you won't be able to see their full profiles or profile pictures, send messages, or use the EliteSingles dating apps on your smartphone.
This is a pretty standard technique of free dating site memberships. If you've read other Elite Singles reviews USA, this probably isn't news to you. Actually, the dating site is open about their free membership's limitations. Elite Singles actually does this intentionally so that all site members who get full use of the site are invested in finding a partner. When you're checking out another member's profile, any personality test questions that you both answered in the same way will be highlighted. This can help you connect easily with matches because you'll know where your shared interests and characteristics are.
Elite Singles will also suggest new matches for you every day. These have been specially selected based on your personality test. If you join as a premium member, you'll get the benefit of wildcard matches through the Have You Met… Feature. This feature gives you 20 additional daily matches who might be a little outside the parameters you set for yourself using the personality test. Sometimes, you just gotta mix it up!
Elite Singles Profiles:
In the final part of the personality test, you'll be asked to choose from a list of adjectives the words that best describe you. Completing the Elite Singles requirements to get your profile 100% set up will probably take you around 20 minutes. The site will let you know when your profile is 29%, 52% and 88% complete. Take some time to complete the personality questionnaire. Then, you'll choose your Elite Singles photos. You have the option to upload these from your computer or directly from your Facebook profile.
But wait, there's (just a little bit) more. You'll still have to share written responses to 7 brief questions in order to match with other Elite Singles profiles. After you've provided answers to these final questions, you can view photos of singles in your area and start connecting with the site's most compatible members.
App:
Okay, so now the question all the millennials need answered: is there an Elite Singles app? Yes! And you'll be excited to hear that the app offers the same amazing experience you'll get on your full-size browsers. Unfortunately, the EliteSingles app is only currently available for iPhone users. If you're an Android user, you can always use your mobile browser to get EliteSingles on your phone. Even without the app, the mobile experience is pretty awesome.
What matters most when it comes to elite dating site reviews? And what elements could be improved upon? Keep reading to discover a couple of the site's Pros and Cons.
Pros:
Ease of Use: The site is simple, straightforward, and easy to use. This can be especially helpful for seniors or other folks who are new to online dating. Elites Singles makes online dating simple, fun, and stress-free.
Privacy Matters: You can rest easy with EliteSingles' privacy and verification policies. Profiles are carefully reviewed so that you can be certain that the person you're chatting with is who they say they are.
Extensive User Base: Elite Singles boasts an impressive 165,000 new members each month. With so many users in their system, you can be assured that the site will help get you the best quality matches. Want to view singles without signing up? Check out the Elite Singles free membership.
Cons:
Limited Features on Free Accounts: If you've read other reviews about Elite Singles, you might already know that the free membership is pretty limited. With a free membership, you'll be missing out on some of the site's main features. In order to get the full benefits of the site, you'll need to sign up for a paid Elite Singles membership.
Long Personality Questionnaire: As another Elite Singles app review mentioned, the site needs a lot of info from you in order to start generating matches. If you want to start meeting people like right away, this isn't exactly ideal.
Elite Singles Search: In some EliteSingles reviews, users have complained that the site has limited search features. Unfortunately, this makes it harder to search for matches.
Special Features:
Want to learn about the site's best and most helpful features? Keep reading as we review Elite Singles special features below.
Personality Matching Test: Elite Singles' advanced personality matching algorithm is easily the site's best feature. Designed by a team of psychologists, the site targets the 29 personality traits that matter most when it comes to compatible relationships. It takes the guesswork out of trying to matchmake on your own. The site will even let you autocomplete a good chunk of your profile.
In-Depth Profiles: The comprehensive profile questionnaire is worth every second you spend on it. Using this test, EliteSingles dating sites will pair you with the best possible profiles. The site is for intelligent singles with higher-education degrees and professional occupations. Sound good? We think so, too.
Broad User Base: Elite Singles has a large membership pool, so you can count on a lot of options when it comes to compatible matches. Each month, thousands of new members join the site, so you never have to worry about running out of opportunities for connection. With 900,000 weekly member logins and 5 million members in the USA, we think you have a good shot of meeting your ideal partner on the site.
Safety:
Many people reading Elite Singles reviews want to know about the site's safety. So, is Elite Singles safe? As a positive SSL Secured Website, we'd say so. Comodo, an international leader in cybersecurity, secures the site. Beyond this, the site also uses firewalls to protect user info. Between members, Elite Singles also screens messages for spam and offensive or harmful content. If you've received a message like this, you can delete the offending profile and report abuse to the site.
Value for Money:
As has been mentioned in another EliteSingles com review, the site is on the slightly more expensive side. This is true of hookup and casual dating sites. But when compared with other top-tier providers, it's not so bad. Compared with sites that help users find long-term relationships, the cost of Elite Singles is pretty reasonable. The few extra dollars a month are worth it if you want to meet quality matches.
So, how much is Elite Singles? Keep reading. We'll get into a detailed analysis and comparison of the Elite Singles membership fees in the next section.
Elite Singles Costs:
Wondering how much Elite Singles costs? A month will set you back $119.95, which is a chunk of cash. Luckily, if you join for more than one month, the monthly membership costs drop dramatically. You can do 3 months for $57.95 a month, 6 months for $44.95, and 12 months for only $31.95 a month.
Elite Singles accepted payment methods are Paypal, Visa, Mastercard, American Express, and Diner's Club.
You'll pay for the total Elite Singles price for membership in one transaction. If you purchase an annual membership, you'll be charged the entire year's cost when you sign up. If you don't cancel your membership, you'll be auto-enrolled in the same membership at the end of your cycle. Okay, it's not an Elite Singles scam. But it's still no fun to be auto-charged for a membership. Put a reminder in your calendar to evaluate whether you want to cancel or continue paying the full cost for Elite Singles.
Many people have been wondering: is Elite Singles free? As we said, the site does offer free basic membership. This is a great option if you want to get to know the site and see if it would be a good fit for you.
Review Conclusion:
If you came here to read our Elite Singles dating site reviews, we hope this post was helpful! If you're a single man or woman seeking love and connection, EliteSingles is a great place to start. The site's user-friendly platform and incredible personality test make it a great option. This is especially true for anyone who feels new to the online dating scene or unsure about online dating. EliteSingles has helped so many singles to find their match. Are you next? Click to go to EliteSingles right now.
Want Help Writing Your Elite Singles Profile?
Online dating is hard but DatingPerfect wants to make it easier. If you're struggling to write your Elite Singles profile, let our experts help. Check out our profile writing services now to get more clicks, more likes, and more dates.
Top Dating Sites,Social Media Dating Sites,Elite Dating
Elite Singles Says…
EliteSingles is a partnership service designed and dedicated to help American singles looking for long-term commitment. Our intelligent matchmaking delivers compatible partner suggestions in line with your personal search preferences. We manually verify all new profiles to ensure users have a smooth, safe, and enjoyable environment in which to meet other like-minded singles. We also allow you to browse through additional profiles using our 'Have you met…' function.
Our vision is to maintain the industry's highest standards. We are as committed to our members, as our members are to finding love. Numerous certifications, awards, and testimonials from members illustrate how successful we already are in this area. Nevertheless, the most important indicator of the value of our work is, and will always remain, the couples that meet each other through our platforms on a daily basis.
At EliteSingles, you can be assured that there are numerous people working tirelessly to bring you the best possible experience, and help you start your relationship journey. From verifying profiles to ensuring that your data is kept in the strictest of confidence, the team here at EliteSingles is dedicated to your satisfaction. And as always, our Customer Care team is available to answer any questions and assist you along your journey.
Our Matching Process
The EliteSingles matching process presents you with potential matches based on a combination of the 5 Factor personality questionnaire, and your individual refined search preferences. We maintain the highest standards in online dating by manually verifying all profiles, automatically removing inactive members, and proactively removing users we suspect are not serious. This means our members have a smooth browsing experience and can focus on dating. Finding likeminded singles that are serious about finding a partner has never been easier.
The EliteSingles personality profile is based on the Big Five Model of Personality psychology. Initially developed in the 1990s, it is one of the most important and renowned concepts in modern psychology. Using the results of five personality dimensions, we are able to identify couples who are particularly compatible to a long and happy relationship together. Then, if the couple's demographic data and personal preferences are also a match, the two members are suggested to each other.
The demographic data we consider includes gender, age, location, profession, and level of education. Additionally, in order to match personal preferences we explore various aspects that could be significant for long-term relationship prospects. For instance, we ask "How important is your future partner's religion?", "How important is your partner's level of Education?", and "Do you want children? "
Helpful Resources for Dating
Now that DatingPerfect is your resource for all things dating, here are some other pages you may want to visit.
Check out how Wikipedia defines dating before you try to define it for yourself.
UC Berkeley has some tips to help you get more right swipes.
At the start of a relationship, could you tell the difference between a long-term and short-term relationship? After surveying over 800 people, UC Davis found it initially indistinguishable. Learn how.
RamonaJavier
Great match!!! I met my life partner after a few months! Now we live together!! Don't give up !! – Apple App Store
RamonaJavier
Met my better half!!! It is the first dating App I tried. I met nice and interesting matches. After 4 months I met my fiancé!!! Great App success story!!! – Apple App Store
bensterl15
Had issue redeeming payment, but didn't realize screen scrolls. Thanks for the help! – Apple App Store
GonLon
The app was user friendly. I had a 6 month subscription and was quickly matched to several potential singles. By week 2 of joining ES, I started communicating (via the app's communication function)with one of my matches. Those communications then progressed to phone calls and texts until we eventually set up a date. It's been 3 months since our initial contact and our relationship just keeps getting stronger. In truth, I didn't hold to much weight on meeting someone through a dating site. I did a lot of research before joining Elite Singles. It is my only experience with a dating app and I'm pretty sure I will no longer have the need to venture into another one. I recommend Elite Singles to anyone looking for a long term relationship. – Apple App Store
veruca212
Come you won't regret – Apple App Store
d_jjj
The app is not nice to me after subscription for 3month I can't even chat anyone or receive messages from anyone it keeps say there as been error tried contacting customers service no 1 responded it so annoying for me to pay almost 100usd and nothing to show for it – Apple App Store
App**virgin
why can't i take them off my list without blocking their incoming coms? – Apple App Store
passinatteman
I really like it because it helps me to meet people – Apple App Store
10usNE1
Finally good to be on a dating site where the women don't have tattoos and know how to use silver ware. – Apple App Store
lummy67
I really believe in my heart that EliteSingles is a fake.I wasted my money.Please don't renew my membership.I have looked all over to cancel,but I can't find it anywhere.Thats a trick to take more money from you.I wish someone will tell me how to cancel – Apple App Store
GV iTune
With lots of security features.. – Apple App Store
DrBobbie
I like this site a lot, because they are very diligent in rapidly weeding out scammers and they actually let you know when they have excluded someone for that reason. It would be even better if they did not even post profiles until they confirmed identities as legitimate, but it's usually only about three days after someone is first presented that they delete them. I've learned to wait several days before answering an initial contact , because the person may well disappear , especially if they are extremely good looking , have only one picture and write with an accent —ie, make grammatical errors . Often a person who immediately asks for contact info will be deleted quickly …. happy matching to everybody ! – Apple App Store
Juliet332
I am using this product for 1 week. So far my few matches are delivered but i find them good. Please give opportunity to enable and disable specific push notification. – Apple App Store
AhimsaLynne
I am thrilled about the matching, personality profiles, reliability & safety of ES! I wish I had found out about ES initially so I wouldn't have felt haunted by the creepy folks that showed up as "suitable matches" when I used other matchmaking apps! The customer service (via emails) was fabulous and informative. – Apple App Store
VarshaVarsha
I've used several dating apps but I've consistently found more professionals on this site than any other. – Apple App Store
Hanale
I tried a dozen different dating sites before Elite Singles. I love the scientific approach that is taken for matching people.Elite Singles is the only application that has been worth the money I've paid for it!Henry Holland, EA – Apple App Store
YouVestigator 1
He was everything I was looking for and more… – Apple App Store
Chet AP
I have cancelled my membership. All of these sites have some problems, however with some patience I have made some friends and perhaps a long term friend. I would appreciate including the state and an option of only showing those with a current photo. No photo is a turn off as is a ten year old photo. – Apple App Store
pattee caroline
I had a feeling my Ex cheating spouse was having an affair with my uncle, I sourced for help online searching for how I could gain access into her phone and devices to know where she goes during the day and monitor her just to prove myself wrong, After searching for a professional black hat hacker , i finally met a real one who saved me from my Ex cheating spouse, 4 silverhacker at gmail dot com, he hacked into my spouse devices remotely and within few days I was able to get a solid evidence in which my lawyer & I used in filing for a divorce, Anyone who needs the service of a Certified Black hat Hacker you can write them on, 4 silverhacker at GMAIL dot COM. Thanks – Apple App Store
Whose your Florida
I am still fishing Elite Singles, but I seem to have substantive genuine counterparts with whom to correspond. Still no mate, but I'm encouraged. 4 out of 5 stars! – Apple App Store
elitesinglesmemberR
Makes it hard to stay in contact with a match. – Apple App Store
Ann of Arabia
I am a slim and trim 59 year old woman whom many mistake for being 40. I'm at a huge enough disadvantage because of my age. I have tried to post a full length picture to show I'm in great shape, Elite Singles crops it to a headshot or bosom up shot every time. I have tried doing my own cropping to waist up, only to show I'm in shape to the men who are my age and looking at the 35 to 40 year olds. Elite Singles crops it down every single time. I don't know who is in charge of this but it's just wrong on so many levels. Since they do it to most of the men too, not all, I have to assume they want us to meet up and be surprised at who we have agreed to date. It's just totally unfair. I will be looking for another dating app as my subscription ends soon. – Apple App Store
alexjorge7777
Just new on this page so far so good , thanks – Apple App Store
VillaNoleva
Like the app and the people in it. Wish the distance feature was better. Lots of suggestions are too far away. It should say the state along with the town the person is located and or the distance in miles like some other apps do. But overall the quality of singles is high which is the most important thing. – Apple App Store
Frankh222
The photos are limited. Even my own. I submitted a full body photo of myself, but the whole photo is not visible. Why? – Apple App Store
Lizannamarie
The site is easy to use and useful. – Apple App Store
awmassage
Although this online dating is new to me, I have trouble with the geography of this app. It gives the town but rarely do you know the state without asking…. also the texting is slow and it seems I don't get notifications of messages I receive. I do like that this app has a detailed profile so you know more than just a few words or a picture. – Apple App Store
Mekoyo
I enjoyed my stay on the site. – Apple App Store
Subsational
Meeting professionals with positive lifestyles and conversational skills at last! – Apple App Store
bossinova59
Biggest issue with this site is that it is not intuitive by design, and the mobile app is never synchronized with the web app. So if you have your account open on you Pc, then you head out for a coffee, you realize the message threads aren't keeping up or staying synchronized. How about a bit testing before you release this stuff…However- I've had Best of luck with the quality of people I'm finding here. Top notch… – Apple App Store
Elite Singles Reviews October 2023
brought to you by DatingPerfect