JDate Reviews October 2023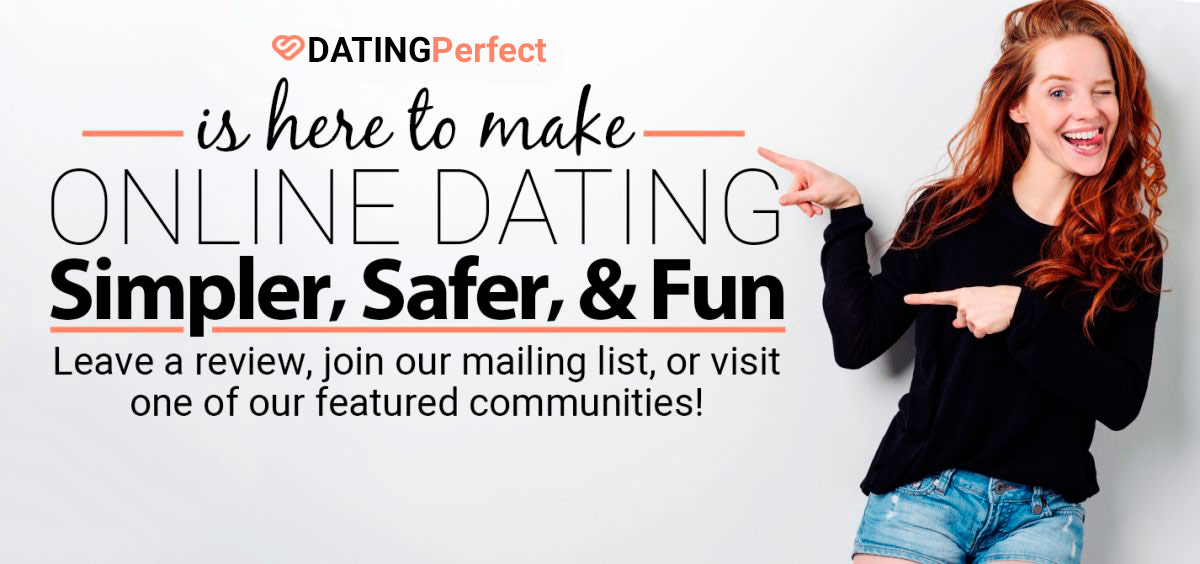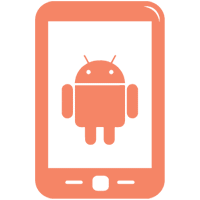 JDate Reviews October 2023
brought to you by DatingPerfect
Table of Contents
DatingPerfect Says…
JDate Review Introduction:
JDate has been and continues to be one of the biggest names in Jewish dating. Owned by reputable provider, Spark Networks, JDate pride themselves on making the most quality connections for Jewish singles among all Jewish dating sites and apps. With JDate.com, you'll get a tech-rich platform with advanced communication features, as well as a large membership base and a proven longtime dating provider.
So what is JDate? It's the number one dating site for Jewish singles globally. It's the perfect place for Jewish singles who are looking for romance, friendship, marriage, companionship, and fun. JDate has led to many successful marriages and almost everyone in the Jewish community knows someone who met their partner on the site. If you're here to read our JDate reviews, keep going! In this post, we'll tell you about how JDate.com compares to other dating providers, why it's the best dating experience for Jewish singles, and it could be right for you:
JDate Users:
If you're thinking of going on some JDates, you're probably curious to know who you'll meet on the site. JDate sees about 2 million monthly site visits and boasts over 750,000 registered users within the United States. In terms of the male-female ratio, the numbers are almost equal. The site's membership breaks down to 46% male and 54% female.
We know that your Jewish faith is really important to you. And if you're looking for the best Jewish dating sites, you've probably already heard of JDate. But could it be the right dating site for you? JDate dating makes an effort to create a warm and friendly place for people whose faith takes precedence in their lives. If your beliefs are a big part of your identity and priorities, it totally makes sense that you want to incorporate them into your love life. More than anything, we want to help you find the dating site to help you do that. So keep reading our JDate reviews to discover if this is the dating option that best fits your unique dating needs.
JDate Sign Up:
Signing up for J-Date is a quick and simple process. The whole thing from start to finish won't take you more than 10 minutes. You can join using email or your Facebook login. Start by adding the basic details like your name, email address, and location. Then you'll get a chance to add a photo or two. It's been said that profiles with at least one picture get 10x more traffic and clicks than those without a profile photo. For bonus points, add a few and give people a good idea of who they'll be meeting on a date.
Once you've added a photo, you'll be prompted to choose your profile name and enter some basic info about yourself. The site asks for your height, religion, occupation, whether you have and/ or want kids, your level of education, and your alma mater.
A Little More About You
In the next section, add a few words that will give other users an idea of who you are and what you're doing on the site. Feeling a little shy? J Date.com also has some really great tips for what to talk about in this section and how to create an attractive profile. Moving on, you'll have a chance to detail your interests, hobbies, and passions. The site makes it super easy by providing a bunch of options, so all you have to do is click on the ones that apply to you. You can choose from categories like sports and fitness, activities, arts and entertainment, travel, music, and eats and drinks.
Finally, let the site know who it is you'd like to meet. Select the gender and age range of your ideal partner, as well as physical distance, religion, and the type of relationship you're seeking. You can also expand these options to be even more granular by clicking the advanced preferences button. And voila, you're registered! Use your new JDate login to start meeting people now.
JDate Chat:
Okay, so you've found some interesting members using the JDate com search and browse features. Now we'll walk you through the best ways to reach out and get to know the members you like. Click on the Messages tab in your dashboard to get started. From here, you can see the messages you've received from other members, as well as your sent messages. So here's the unfortunate part: you'll only be able to send messages once you've joined as a paying member. You can receive messages as a free member, but unfortunately, you won't be able to reply to them. There is one notable exception to this rule: if you get a message from a JDate Premium Member, you'll be able to reply even without a paid account.
JDate Profiles:
We know you want to get the most out of your JDate membership and a big part of that has to do with your profile. If you've just joined and registered, you've filled out the most basic profile info. After registration, your profile will be about 50% filled out. But if you really want to meet someone on the site, you'll need to take it a bit further. So click on the "My Profile" button to bring up your JDate profile.
From here, you'll be able to fill in all the profile info. What questions will you be answering? Stuff like: height, marital status, willingness to relocate, synagogue attendance, whether you keep kosher, where you grew up, your ethnicity, your languages, whether you have pets, your drinking and smoking habits, and your hobbies and interests. We'd also suggest you add a few pictures. Don't just add a single pic if you really want your profile to get clicks.
The JDate Matches section is another really great way to discover compatible site members. Visit this tab to see the new recommendations the site makes. You can click to like the suggestion or if you're not interested, just click the "Next Match" button.
JDate Search:
So now that you've set up your new account, visit the JDate log in page to get started. From your user dashboard, you'll have a bunch of great ways to meet new matches. Just click the "Browse" tab to get started. From here, you'll be able to see members sorted in the following ways: New, Online, Distance, Match %, and LookBook.
The browse tab is the equivalent of a J Date search function. Come here first when you're looking for matches to connect and chat with. The different ways to discover new matches are pretty self-explanatory in the JDate browse section: "New" will show you the members who joined the most recently; "Online" will show you members who are online right now; "Distance" will allow you to sort matches by their physical proximity to you; "Match %" will show the members who are the best matches based on the compatibility questions you've answered; finally, "LookBook" is a fun feature that feels like a swipe-based dating app. You can check out JDate LookBook when you just have a couple of minutes or don't feel like putting a ton of effort into reading profiles.
JDate App:
We're happy to report that the JDate app exists and is awesome. The Android app has seen over 50,000 downloads in the Google Play store. It's similarly popular in iTunes.If for whatever reason, you don't want to get the app, the JDate mobile experience is pretty similar. The site responds well on mobile and has basically the same functionality as the app. Use your JDate com login to sign into your account in your preferred mobile browser. Of course, the JDate mobile login is slightly less convenient than the app, which will keep you logged in. But hey, if you don't want to get the app, you don't have to!
Pros:
Easy Signup: The J Date signup process is faster than many other dating providers. You'll be guided through the registration process and can complete it relatively quickly if you're eager to get chatting.
Safety Matters: JDate works hard to protect its members' personal and financial safety. The site features a lot of helpful safety information and tips to make staying safe really simple.
Virtual Community: If you're looking for a global Jewish community, JDate's is hard to top. As other JDate reviews mention, the dating site's community is tight-knit and active. often hosting events that allow members to meet and interact in person.
User Base: JDate,com has a large user base for a niche site and its global community of users is one of the reasons the site has become so popular. At any given time, there are about 10,000 active members on the site.
Cons:
Non-Jewish Users: Although J Date com claims to be a site for Jewish singles, there are quite a few non-Jewish members on the site. If you're only interested in dating another Jew, this might make your search a little more difficult.
JDate Free Trial: If you are only signing up for a free JDate free month, you won't be able to contact other members using the messaging system. Many of the site's most helpful features aren't accessible until you pay for your membership.
Confusing Icons: Some users have complained that there are too many icons on JDate and it can be difficult to tell what the icons mean without a guide.
JDate for Seniors: If you're an older Jewish single and want to meet another senior, you may be disappointed. The options for older men and women are far fewer.
Special Features:
JDate.com has some unique components that distinguish it from other dating providers. Here are some of the site's best and most unique features:
Color Code Test: This personality metric is one of the most unique and interesting, basing matches on motives rather than behaviors. Once you complete your Color Code Test, you can compare your results with others' to learn about your compatibility.
Kibitz Corner: This is a place for members to answer fun questions posed by www JDate com. You can also read the answers other members have provided here and use that information as an icebreaker when you want to start chatting with another member.
Secret Admirer: With this feature, you can rate other members to let them know you're interested in dating them. When two members give each other positive ratings, both are notified. The JDate Secret Admirer settings can be edited using location and age range.
Safety
Okay, so here's the question everyone wants answered first: Is JDate safe? We always encourage you to make that decision for yourself when you're thinking about joining a dating site. Do a little research and look into the site's safety features. For specific JDate safety tips, you can always refer to the site's own safety page. If the dating site you want to join doesn't have a safety page, use your best judgment before signing up.
Have you encountered predatory behavior on the site? We always encourage you to contact JDate help to report suspicious activity. Trust your instincts if you feel unsafe or uncertain on any site. And never give your personal information to other members. You can help protect yourself and other members by bringing anyone suspicious to the attention of the site's moderators. They can also help if you're having trouble with your account or want to cancel JDate for any reason.
Value for Money:
Compared with other Jewish dating sites, the cost of JDate is high. While the site is more expensive than its competitors, you'll be getting what you pay for. We think it's worth it to pay a little more to have access to the largest and most successful Jewish dating site. Okay, so after all that, of course, your next question is how much does JDate cost? Keep reading! In the next section, we'll break down all the membership costs and options to help you get the best deal.
JDate Cost:
The 1-month membership with JDate costs $59.99, though you can start with a free account to get a feel for the site. If you buy more than one month at a time, the monthly cost drops fast. You'll get 25% off when you join for 3 months at $49.99 a month, and 50% off a 6-month membership, which will run you $29.99 a month. As you can see, the JDate price decreases when you buy a longer membership package. You'll get the best deals if you register for six months or longer.
So, what does a premium account actually get you? You'll be able to see all the members who have visited your profile, liked you, and you'll get read receipts for the messages you've sent other members. What's more, if you send a message to a JDate free trial member, they'll be able to reply even though they haven't purchased a membership.
JDate Review Conclusion:
If you showed up looking for J Date reviews, we hope this article was useful. In conclusion, JDate.com is a great way to meet Jewish singles. Whether you're looking for a serious long-term relationship or just casual dating, you can find it here. With a wide user base, great search functionality, and easy-to-use web and mobile environments, J Date can help you find what you've been looking for. Click here and start Jdating!
Want Help Writing Your JDate Profile?
Online dating is hard but DatingPerfect wants to make it easier. If you're struggling to write your JDate profile, let our experts help. Check out our profile writing services now to get more clicks, more likes, and more dates.
Top Dating Sites
JDate Says…
JDate has been building the Jewish community for more than a decade, so it's not surprising that it seems like everyone knows someone who fell in love on JDate and it's no wonder why countless marriages begin right here! Each week, hundreds of JDaters meet their soul mates. To see why JDate is the undisputed leader in Jewish dating and the modern alternative to traditional Jewish matchmaking, just take a look at our Success Stories section.##MORE##
JDate is Where Tens of Thousands of Jewish Singles Interact Every Day!
JDate is an ideal destination for Jewish men and Jewish women to make connections, and find friends, dates and soul mates, all within the faith. With hundreds of thousands of members, fun and easy online features, fantastic offline activity options (including, travel and events), JDate is the number one place for Jewish romance in the world!
Create your profile now and, in minutes, you'll be ready to start communicating with the JDaters who live near you. After you join, check out our JDate Videos, our Synagogue Directory, our Jewish Holiday Calendar, or the first-ever JDate Haggadah – a fun new eBook that puts a modern spin on the traditional story of Passover. And don't forget JMag and Jblog,the online magazine and blog for JDate where you can find dating advice as well as follow real-life stories of JDaters in Los Angeles, New York City and around the country!
Register and post your FREE JDate profile today. On JDate, your beshert is just a click away.
JDate's Mission – Building the Jewish Community for Over a Decade
JDate's mission is to strengthen the Jewish community and ensure that Jewish traditions are sustained for generations to come. To accomplish this mission, we provide a global network where Jewish singles can meet to find friendship, romance and life-long partners within the Jewish faith.
Here at JDate we are proud of our Jewish traditions and values and are therefore not only deeply committed to our support for Israel and Jewish cultural programs throughout the world, but also supportive of charitable non-profit organizations of all faiths.
Since 1997, JDate has been growing the Jewish community one success story at a time, forming countless relationships and ultimately, creating Jewish families. The most gratifying part of our jobs here at JDate are the thousands of phone calls, emails and letters we receive every year from JDate success stories thanking us for connecting them with their beshert. We never tire of hearing stories and testimonies from Jews all over the world about how JDate has influenced their lives and, in the process, helped build the Jewish community.
FAQs:
Question:
What is JDate?

Answer:
JDate is one of the largest dating sites for Jewish singles nationally. The site aims to build meaningful relationships between Jewish men and women, both in the United States and internationally.u00a0
Question:
How much does JDate cost?

Answer:
These are the costs for monthly JDate subscriptions:
1 month – $59.99
3 months – $44.99/month
6 months – $29.99/month
Question:
How does JDate work?
Answer:
JDate is similar in concept to many dating sites. JDate works like this: first, users register and fill out the registration questionnaire to set up a profile. Next, fill out this profile with pictures and information. Then choose your match parameters so the site can connect you with the people you'd like to meet. Start browsing! When you see someone you'd like to get to know, say hi.u00a0 u00a0u00a0
Question:
How to delete JDate account

Answer:
To delete your Jdate account, follow these easy steps. First, navigate to the JDate homepage and select the "Account" button up top. From there, click on "Profile Display Settings." Then, click the button that says "Permanently Delete Profile" and your account will be officially deleted.

Helpful Resources for Dating
At DatingPerfect, we care about you. That's why we wanted to share some resources we found super helpful.
zeev lopes
Thanks so much – Apple App Store
callie6008
My parents met on jdate and have been together for 25 years now I'm going on it and it's great – Apple App Store
Bobby Milner
Honestly one of if not the worst dating apps I have ever seen in my life. I matched with someone which is awesome but then to be able to message them ITS 60$ FOR A MONTH?!? That is the most outlandish thing I have ever seen. 10/10 WOULD NOT RECOMMEND THIS APP – Apple App Store
DATECOACH
I have to say I've met some great men on JDate so far. I'm a Date Coach so very particular in my selection of men. This is my 1st experience subscribing to JDarte and I highly recommend it!—-Cindy – Apple App Store
LegallyBling
I wished there were more members. There are decent, courteous, and pleasant males here. Do a good profile and feel free to join. – Apple App Store
matchpoint64
My success is much greater on a Jdate vs other sites that I have tried. – Apple App Store
Denise Baum
Sylvia was wonderful in helping me get started. – Apple App Store
King of Kleen
All these Beautiful women but no connects can you help Anthony – Apple App Store
Mr.Dinosaur
A much better experience now. Thank you.guys. – Apple App Store
Bennyblanx
App much improved. Like the new look! – Apple App Store
7995468
Wow. Impressed. Fast, beautiful, easy to navigate. Glad Jdate finally got its act together. – Apple App Store
Sabina613
Most of Jdaters are very nice, educated and serious. The site monitors what people write in the profile and what pictures they put, which is great- no nasty pics or rude profiles. I do highly recommend. – Apple App Store
imag4x
I love using this app – Apple App Store
Candyvape
No bugs, works well. I would work on the user ability but besides that great app. Keep up the good work. – Apple App Store
baby blu news
I just joined . And find this app easy to glide through . And many nice men who had contacted me.So quickly . This is my first time . I have not even finished my profile yet !So I am pleased . – Apple App Store
Justin Hershkowitz
Still wish there was a proper app for android, ultimately that's the reason why I'm not renewing my subscription to jdate when it expires next month. – Google Play Store
bennyandthejets89
Great app except for the matching filters. There should be a way to exclude matches a certain city even if it is within your match distance. – Apple App Store
twitter pit bull
If only you had as many women as Zoosk, your site would be great. – Apple App Store
Dr JAZ
The app was good until the last update. Now it constantly crashes! – Apple App Store
cyberposer
Why does the app always show one message still unread – Apple App Store
Emmablue33
I've enjoyed the experience so far but the platform could be a little easier to navigate and the secret admirer stuff is way too cheesy for me. Still some very good quality people here. The lag time in approval for edits to the profile can take a few hours but not bad. I'm surprised they have tech support during Shabbat personally, oh well 😉 – Apple App Store
Sirfluffydder
While JDate itself is great, the app could use some tightening. It can be a bit hit or miss at times. That said, JDate is a terrific service. – Apple App Store
NYC Viewer
Most of the guys are uneducated blue collar guys who are divorced with kids, unshaven and out of shape and are barely able to support themselves. JDate needs to aggressively advertise outside the app, like they did long ago, for parties and quality singles, especially for those over 35yo. Age restricted parties turned away the educated/sophisticated 35+ singles population from JDate. Bring back your all ages parties and advertising of parties outside of the Jdate App. The new management is attracting instead a lot of non-Jews. Go back to the way you were. I gave you 4 stars in hopes that you'll improve and for the fact that Jdate is still around. – Apple App Store
Carneades
The poor reviews surprise me. There are not huge numbers of members but the app is functional. The web site is best for entering stuff while the app is fine for communication. – Apple App Store
Da Strogmista
I'm new to the whole online dating scene, so I went with about four or five apps to try things out and this one is one of the better sites in my honest opinion. I haven't had much luck with getting responses, but I have a very easy experience with updating my profile and with checking out other profiles. My only pet peeve is that you have to subscribe in order to get access to messaging period. Otherwise, I hope I find Mrs. Right on this site. – Apple App Store
QueenLoriG
Like I said, Jewy part is good. But I do wish that if I were in the middle of writing a message it doesn't get erased when someone IMs me. – Apple App Store
Michael Herskovits
It used to work – Google Play Store
bmocook
Iv only been on 3 days
crossfire3636
Still a LOT of technical problems!! – Apple App Store
MusicallyYours?
As you scroll within app, scroll jumps uncontrollably. Very strange and unwelcome. – Apple App Store
JDate Reviews October 2023
brought to you by DatingPerfect