eHarmony Reviews October 2023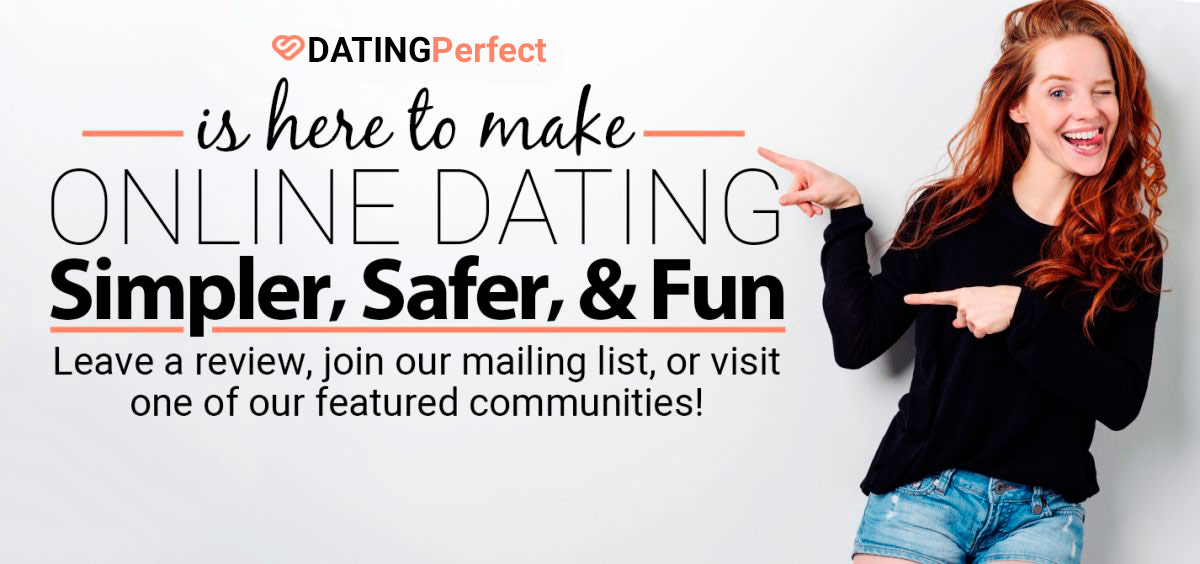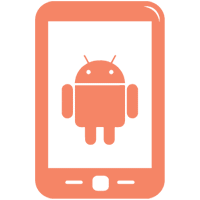 eHarmony Reviews October 2023
brought to you by DatingPerfect
Table of Contents
Types of Relationships
Sexual Orientation
DatingPerfect Says…
eHarmony Review Introduction:
This site has been and continues to be one of the best and most trusted dating providers for online daters looking for serious relationships and marriage. Founded by a psychologist, eHarmony.com matches people based on personality and compatibility, which they say leads ultimately to happier and more satisfying romantic partnerships. Sounds good to us! With a patented Compatibility Matching System and many years in the business of love, this is a provider you can trust with your heart, your wallet, and your safety.
So, what is eHarmony? This dating site has been a top player in the online dating scene for a long time. In terms of success and reputation, they're a hard act to beat. eHarmony dating has carved out a niche as the dating site with the biggest focus on successful long-term relationships. And if you're looking for a dating provider with a good track record, the eHarmony success rates will make it easy to trust that you're in capable hands. Keep reading to discover answers to the most common eHarmony FAQs.
Does eHarmony Really Work?
Dr. Neil Clark Warren, a psychologist well-versed in couples-counseling, started the dating site started in 2000 with his son-in-law. Dr. Clark used his many years' experience in the field to develop a proprietary matching algorithm, the Compatibility Matching System. The original eHarmony questionnaire required its users to answer 450 questions before the system would provide matches. You'll be happy to hear this has been refined over the years and can now be completed in ten minutes!
What makes the site so special all these years later is the knowledge and experience Dr. Warren brought to the table. The eHarmony matching process was further refined and enhanced by Dr. Warren and his team of psychology doctoral candidates. The company funded this process to the tune of millions and the results speak for themselves. The eHarmony success stories are pretty incredible. It's clear that some people have found love, real compatibility, and meaningful partnership on the site.
Okay, but is eHarmony worth it? If you came to read our eHarmony Reviews, keep going! In this article, we'll give you all the info you need to decide for yourself. We'll start by telling you about who uses the site, what the sign up process looks like, then we'll let you know the best ways to interact with other members, how to get the most out of your profile, and the real cost of eHarmony membership. In the process, we'll share eHarmony's special features, let you know how it compares to other top dating providers, and how it stands out from the crowd.
eHarmony Users:
So you're looking for a long term relationship and you're thinking about an eHarmony membership. We want to give you all the info to help you decide if this is the right site for you. And what better place to start than by telling you what kind of people you're likely to meet on e Harmony.com.
Here are a few of the most telling eHarmony statistics: the site sees over 90,000 visitors each week, with over a million members on eHarmony USA. About 775,000 of these are paying members. The site has a pretty equal breakdown in terms of male and female members and also appeals to pretty equally dispersed age groups. The minority of site members are under 24 years old, with the majority of members falling between the ages of 25-55+. If you're curious about eHarmony ratings, the site has been positively reviewed by many of its users. If you're looking for an LGBT+ dating experience, with one of the eHarmony dating sites, try Compatible Partners.
eHarmony Sign Up:
Now that you have a little context and background for the site, we want to walk you through the eHarmony sign up process step by step. Remember how there used to be 450 eHarmony questions for new members to answer? Well, it's a bit simpler these days. If you want to breeze through the process, you can finish it in ten minutes. But if you're joining the site, you might as well take advantage of the site's most important feature, its Compatibility Matching Test. To really get the most out of it, we suggest spending some time with the eHarmony questions list. Yes, it will take some time now, but it will be totally worth it in terms of the quality of matches the site will deliver.
eHarmony Profile Setup:
From the eHarmony home page, start by choosing your gender and the gender of the person you want to meet. Then just add your first name and zip code to get started. From there, you'll need to add an email address and choose a password. Afterward, you'll get an eHarmony email confirming your new membership.
Now it's time to respond to some basic info like number of children, where you live, your birthday, your ethnicity, religion, your education level, profession, income, smoking and drinking habits, and height. Then you'll get to interact with some of the eHarmony questions and answers. In some cases, you'll respond to prompts, like "what are you passionate about?" or "what do you enjoy doing with your leisure time?" or "what are you grateful for?"
eHarmony Match Preferences:
Next, you'll have the opportunity to let the site know what type of person you want to meet. You'll start simply by choosing the desired age range and physical distance of your match, as well as how important the geographic distance of your match is. And, voila, that's actually all the match preference info you'll need to provide! The real work of finding your best matches is in the eHarmony Questionnaire.
eHarmony Compatibility Quiz:
This is the real standout feature of the site. The compatibility quiz comes in six sections and is designed to help you find the best matches period. As the site explains, "the dimensions of compatibility are key personality characteristics that can be used to predict compatibility and potential for long-term relationship success. These dimensions
The eHarmony quiz covers 29 key personality traits that "were identified through observing married couples and determining which characteristics between spouses were consistently associated with the most successful relationships." The personality characteristics are divided into "Core Traits" and "Vital Attributes." The Core Traits are the more stable and solid dimensions of how you show up in relationships. They are things like kindness, patience, autonomy, and spontaneity. Many of the Core Traits are revealed in questions like this one: you'll be given an adjective like "kind" and asked to choose how well it describes you on a scale from "not at all" to "very well."
The other group of personality traits is your "Vital Attributes." These are the ways you deal with conflict and communicate with your partner. In these questions, you'll reveal how communicative and open you are and how you express your feelings and experiences. This quiz is great because it not only gets a sense of who you are in a relationship, but also of the type of partner that would work the best for you. We know it might take you a little longer to fill this out thoughtfully and honestly than your average dating site quiz, but it will be worth your while. Using the answers you provide, www eHarmony com will be able to find you some pretty incredible matches.
eHarmony Search:
Now that you've registered, we want to help you understand how to use eHarmony to get the most out of your experience. In this section, we'll show you all the ways to discover the best matches using your new account. While most dating sites use a search feature to help you find matches, this site is a little different. Because of the importance of their matching system, eHarmony search isn't the primary way you'll get matches. Instead, you'll get some new, carefully selected eHarmony matches each morning.
Use your eHarmony sign in info to get to your dashboard. From there, click on the Matches tab to see who the site is suggesting for you. You can click on the All Matches tab to see all the compatible profiles on the site. In the My Favorites tab, you'll be able to quickly access all the profiles you've saved as favorites. The Favorited Me tab shows you members who have saved your profile as a favorite. You'll only be able to access this tab if you've signed up for a paid eHarmony subscription. The Mutual Favorites tab shows you members who you've favorited who have also favorited your profile.
Finally, the What If tool is a great option if you're running low on matches. This feature will show you up to 30 matches who are slightly outside the range of your specific preferences but might still be a good fit. This feature is only available to paid eHarmony accounts.
eHarmony Free Search:
And here's the other unfortunate news: until you join as a paying member, you won't be able to see the eHarmony profile pictures of other members. Without this basic info on other members, you can't really get a feel for whether someone would be a good match. This makes it hard to actually use the e Harmony.com dating site as a free member. So if you're looking for ways to search eHarmony without a profile or get free searches, these issues represent some significant roadblocks.
eHarmony Matches:
As far as searching on the site, the eHarmony browse features are pretty minimal. This is because the site relies on its well-honed and proprietary matching system to find you the best possible matches given your search criteria. The e Harmony com dating site touts this psychology-based algorithm as one of its best and most important features. The eHarmony owner has a lot of really great things to say about it and we have to agree.
You might be wondering, how often does eHarmony send matches? Rest easy, you'll wake up to new matches in your eHarmony dashboard every single day. Not getting as many matches as you'd like? Try increasing the acceptable distance of matches or removing some of the less-than-dealbreaker preferences you chose when you first signed up. This will increase the number of available matches and should keep you busy with good match suggestions daily.
eHarmony Chat:
In this section, we'll let you know the best way to chat and get to know other members on the site to maximize your dating experience. Start with your eHarmony member login to get chatting. From your dashboard, you can click on the Messages tab. You'll be able to see messages sent, received, and unread. But here's the unfortunate news: you won't really be able to get anywhere with messaging until you sign up for one of the paid eHarmony plans. We know a lot of you are probably wondering how to send messages without a membership. As far as we can tell, there's no such thing as eHarmony free communication.
Once you do sign up with e Harmony dating as a paid member, the messaging features will open up. What's more, if you're feeling shy or having trouble coming up with a message, the site will help you out with some icebreakers. You'll have the option to message interesting members with up to five yes or no questions.
eHarmony Profiles:
In this section, we're going to let you know all about eHarmony profiles to help you get the most out of yours. What's pretty great about the signup process is that a good deal of your profile will be filled out by the time you're registered. And yes, while the profile questionnaire can take a little longer than other dating sites, it's the single resource that will help you the most in terms of getting connected to great matches. Plus, if you're serious about meeting someone, it's really not that big a deal.
Now we'll look at what will remain for you to complete when it comes to your profile. To start off, access your profile via the eHarmony members login. From your dashboard, click on "My Profile" to add more info to your page. You can start easy by getting stuff out of the way like Pets, Politics, and Education. The remaining questions will have to do with you, your personality, and what matters most to you.
What do we mean? The site will give you prompts like "the most influential person in my life," "the first thing people notice about me," and "the one thing I wish more people would notice about me." In addition to these prompts which deal more with the features of your personality, there will also be more straightforward questions. These eHarmony profile questions deal with things like the movies, books, music, and play activities you enjoy most.
Want to see some eHarmony profiles examples? The site makes it easy to see what details are covered in the best dating site profiles. Definitely check these out on the site's blog if you're looking for some real-life profile inspiration to help you get the most out of your online dating experience.
eHarmony App:
One of the great things about well-known sites like this one is that you're basically guaranteed an app and a decent app experience. The eHarmony com app is free and popular. In the Google Play store alone, it has been downloaded over 5 million times. The mobile app is fast and easy to use for an all around good experience. After a number of eHarmony com reviews complained that there were no short term membership options, the site responded with offers that will allow users to test the site with minimal commitment.
In case you don't want to download the app for whatever reason, the eHarmony mobile site is almost as convenient as the app. Using will get you almost everything that the app does, with one exception. In the past, members using www.eHarmony.com mobile rather than their app, weren't able to access the feature called Book of You personality profile. However, eHarmony updated this recently so that members can access their personality profiles via mobile. This means you'll have access to the same great eHarmony desktop site experience when you visit the site on your mobile browser.
Pros:
Ease of Use: as other eHarmony.com reviews have mentioned, the site has an extremely user-friendly interface and approach. In order to pair you with the best possible matches, the registration process includes an extensive personality questionnaire.
Safety Matters: the site's safety features go a long way to keep you safe. The site's screening tools and matching algorithms are designed to weed out potentially problematic users, from fraudsters and scammers to criminals. eHarmony,com also provides extensive safety information to make your dating experience as safe and successful as possible.
eHarmony Free Weekend: Interested in getting a feel for the site before shelling out the money for a membership? The www eHarmony com free weekend is one really great way to do this. Want to check it out now? Visit the eHarmony log in page to get started.
Advanced Algorithm: as some eHarmony reviews have pointed out the site's matching algorithm is efficient and powerful. It connects you to the best possible personality matches in moments.
Broad User Base: e Harmoney attracts over 4 million visitors a month, which is a good snapshot of the activity and attention that the site gets. What's even better? Most visitors are looking for serious relationships, so if you're looking for something serious, this is one of the best dating sites to try.
eHarmony International: one of the major benefits you'll get with a household name like e-Harmony is a lot of members and users and, in some cases, an international presence. This site can be used internationally and has a large presence for eHarmony Canada. What do we mean? Well, eHarmony CA and its other international offerings provide users with the same incredible experience as the US dating site.
Cons:
High Cost: as some eHarmony com reviews have mentioned, membership fees are higher than average. But if you get what you pay for, why would you skimp on love? eHarmony offers deals and promotions for as little as $20/month, but regular membership fees can be steeper, up to $59.95 for a single month's membership.
eHarmony Free: so here's the deal, you can get a free eHarmony membership, but you won't really be able to use the site effectively as a non-paying member. While this can be a little disappointing to new users, it's actually a pretty standard policy for most paid dating sites. And while others have called things like this out as eHarmony scams, we wouldn't take it that far. You can still use the site and get a feel for functionality and features to help you decide if you want to invest in a paid membership.
Detailed Signup: Other reviews on eHarmony have mentioned the lengthy sign-up process. Still, we know that the detailed signup process helps the site match you with the best possible singles. So bite the bullet and fill it out. It'll be worth it!
Limited Features on Free Accounts: As some reviews for eHarmony have pointed out, many of the sites amazing features, including the messaging feature, are not accessible with a free membership. In order to get the full benefits of the site, you'll need to sign up for a paid membership. While the eHarmony pricing runs slightly above average, we think the paid memberships are absolutely worth the money if you're serious about meeting someone.
Special Features:
The eHarmony web site has a few elements that set it apart from other dating providers. Here are a couple of the site's best features:
Personality Profile: The biggest standout feature on e-Harmony is the Personality Profile. Using this feature, the dating site distills the key features of your personality to bring you the most compatible matches. Want to see yours now? Visit the eHarmony login home page to get started.
Compatibility Matching System®: This patented and highly effective algorithm will match you with the most compatible users. Also, this will help you find the members with whom you're most likely to enjoy a long-term relationship. This is easily the best and most unique feature you'll get when you start dating eHarmony style.
eHarmony What If: This is a great feature for paid members who feel unsatisfied with the number of matches the site is suggesting. With the What If feature, you'll be shown additional matches with whom you're close to matching but don't quite fit. Turn this on to get more matches in your inbox.
SecureCall: We love this feature for the safety and anonymity it provides its users. Using eHarmony Safe Call, you can talk on the phone with other members without ever having to reveal your phone number.
Book of You: The eHarmony Personality Profile is called "The Book of You." Refer to this information to see your predominant characteristics and get a feel for who your best matches will be.
Helpful Blog: Check out the site's blog for eHarmony dating advice. The blog is robust and interesting, with posts and articles that provide information on topics from creating an effective profile, to date suggestions, to communication. There's something useful for everyone in the eHarmony tips section!
Safety:
Now, of course, you're wondering, is eHarmony safe? We're happy to report that as far as safety is concerned, eHarmony won't cause you any eHarm. It's actually one of the safest online dating sites available and here's why. To start, the lengthy sign-up process with all of the eHarmony profile questions makes it harder for scammers and bots to register for membership. In addition to this, eHarmony actually screens potential members against criminal registries to further ensure the physical and material security of its users.
The site suffered a data breach in 2012, where hackers were able to steal password information. Since the eHarmony hack, the site has committed to protecting the safety and wellbeing of its members. Following the attack, they implemented data encryption and additional security measures. In addition to this, the site has a SecureCall feature that allows you to get to know other members on the phone without ever having to share your phone number.
Value for Money:
The first thing people want to know is this: is eHarmony free? Technically, the answer is yes. You can join the site right now with now without paying. Unfortunately, the free version of the site won't exactly be usable. You'll have limited messaging privileges and all the profile pictures you see will be totally blurred. And the truth is, eHarmony is a little more expensive than the average dating site. But we think it's worth it. Plus, if you get hooked up with a deal (our favorite is the eHarmony 3-month membership for the price of 1), the site cost goes down significantly. Keep reading to discover where to get this and other great eHarmony deals.
eHarmony Costs:
Now that you have most of the other details, you're probably wondering, how much does eHarmony cost? We'll let you know all about what eHarmony costs, including the monthly price breakdowns of different options.
The site offers two plans: Standard and Premium. The Standard plan includes the following benefits: see who's viewed you, send and receive unlimited messages, see match photos, see who's favorited you, and browse matches outside your preferences. So what will the Premium plan get you? In addition to the benefits of the Standard plan, you'll also get to: browse matches anonymously, get read receipts on all of your sent messages, and be a featured match for 24 hours out of every month. This means you'll have greater flexibility when interacting with the site, as well as more exposure to the site's best matches.
How Much is eHarmony?
Here's all the info you need about eHarmony prices. In terms of membership, we would suggest the eHarmony basic plan (also known as the Standard plan). This one comes in three versions: Standard Lite, Standard Plus, and Standard Extra. Each of these plans has a different price point based on the length of membership. So, how much does it cost to join eHarmony? In terms of the least expensive option, the Standard Lite plan costs $224.76 when you purchase a 6-month membership. What does that mean for you in terms of monthly cost? An eHarmony one-month subscription with a Lite plan will cost just $37.46.
Next up is the Standard Plus plan, which entails a 12-month membership. A yearlong membership with eHarmony costs $359.52. And how much is eHarmony a month with this option? It's just $29.96. For the best possible deal, you can try the Standard Extra plan, which gets you a two-year membership for $539.04. This brings the monthly eHarmony cost to join down to just $22.46. For your convenience, the site also makes it possible to pay for any membership in 3 installments.
Maybe you're looking for the best possible experience and you're willing to pay a little extra. Here are the eHarmony rates for Premium membership. Again, we can break the Premium plans down by the length of membership. You can join for 6 months and pay $256.26 (or $42.71 a month). For a better deal, you'll get yearlong Premium membership for $422.52 (or $35.21 a month). For the best deal, choose the 2-year Premium membership for $665.04 (just $27.71 a month).
eHarmony Coupons:
If you're looking for eHarmony promo codes or coupons, check back regularly! We want to hook you up with the best deals around. The site also regularly runs communication promotions where all members can use the site and communicate free for a period of time. The eHarmony Free Month is the most popular option. Look out for that offer to get a great feel for site usability and functionality before spending money on a membership.
Review Conclusion:
Okay, so you probably showed up here with one major question: is eHarmony good? And since you probably visited this article to read our reviews of eHarmony, we hope we gave you a solid idea of what the site has to offer and whether or not it's right for you. It's one of the best options for singles seeking long-term relationships. The site itself is very easy to navigate and use. It's perfect for people frustrated with online dating experiences. It's also great for people who are new to online dating. It's no wonder eHarmony has connected so many people with the incredible tech and resources their site provides. Click to visit the eHarmony full site now.
Want Help Writing Your eHarmony Profile?
Online dating is hard but DatingPerfect wants to make it easier. If you're struggling to write your eHarmony profile, let our experts help. Check out our profile writing services now to get more clicks, more likes, and more dates.
Top Dating Sites
eHarmony Says…
There's always a better way to do things. And in 1997, after 35 years practicing as a clinical psychologist and counseling thousands of married couples, eHarmony CEO and founder Dr. Neil Clark Warren had come to believe there was a better way to find love than letting luck determine your fate. From his history and experience with clinical work, Dr. Warren noted that while some marriages were ending in divorce others were deeply satisfying and ##MORE## loving marriages. Moreover, the most fruitful marriages involved highly compatible people while the marriages that ended involved people with core differences that were too difficult to resolve over time. So he made this sharp observation: If people were based on compatibility, there'd be more fulfilling relationships in the world. Being matched based on key areas of personality meant singles were sitting pretty with a really, really good hand of cards at the table. After three years of research and development, Dr. Warren concluded that certain characteristics can predict compatibility and lead to more satisfying relationships. The numbers don't lie either — 438 people get married everyday as a result of eHarmony's compatibility matching. And the rest is history. Santa Monica-based eHarmony (www.eharmony.com) launched in the United States in 2000 and is now the #1 Trusted Relationship Services Provider in the USA. eHarmony's patented Compatibility Matching System® allows eHarmony members to be matched with compatible persons with whom they are likely to enjoy a long-term relationship. Millions of people of all ages, ethnicities, national origins and religious and political beliefs have used eHarmony's Compatibility Matching System to find compatible long-term relationships. Today, an average of 438 eHarmony members marry every day in the United States as a result of being matched on the site.* eHarmony is available in the United States, Canada, Australia and the United Kingdom. eHarmony remains committed to investigating and understanding what makes long-term relationships successful by conducting ongoing, rigorous scientific research to keep the matching model up-to-date and relevant for domestic and international markets. In addition to the singles matching service, eHarmony publishes eHarmony Advice, a growing relationship advice site.
Owner's Total Communities: 2
Owner/Operator:
eHarmony
FAQs:
Question:
How does eHarmony work?

Answer:
Question:
How much does eHarmony cost?

Answer:
how much is eharmony

Question:
How to delete eHarmony account

Answer:
If you want to learn how to cancel eHarmony, here's how:
Helpful Resources for Dating
Now that DatingPerfect is your resource for all things dating, here are some other pages you may want to visit.
Tori Anderson
Awesome App!!! – Google Play Store
Damien Payne
I love it – Google Play Store
PUNISH_Dagwood_Dog_o1
Great Site. Thank you. – Google Play Store
Saucer Builder
Easy to use. Best I've tried. – Google Play Store
Cussandra Blackman.
I'l hope l'l find true love on this app right now please…? – Google Play Store
Gnama Griffin
I am new to the site and so far it is a nice website with great features. I have not yet met anyone that is compatible with me but I am hoping
Tricia Arthurs
like – Google Play Store
Max Prophete
actually real people on this site – Google Play Store
Asaduzzaman Shahan
excellent service – Google Play Store
adam keller
good App to find the right person your looking for – Google Play Store
Lovetosimg
I was quite skeptical at first having used other dating apps that this one would be any better. But based on recommendations I thought maybe I would find some like minded individuals on here that were serious about finding a real match and not just a Friday night date. One week after being on the app a man with no picture but a wonderful profile and match score reached out to me. He sent me photos and encouraged me to Google his full name. I'm telling you, don't overlook those pictureless profiles. There are some hidden gems just concerned for their privacy. We clicked like no man I've ever connected with before. Our high match score was very accurate to our personalities and communication style. It just felt so comfortable from day one. I'm definitely convinced eHarmony's algorithm works! I have several happily married friends who met through eHarmony so I'm very glad I listened to them and paid the extra investment to meet someone of character and quality that checks all the boxes of who I've been searching for. It's format is so very easy to use, has some great questions that elicit personality and interests and makes for a very user friendly experience. The only thing I wish it had an easier way to delete your account. It took a lot of emails to customer service. Maybe just give subscribers a delete button with an Are you sure? Prompt. Otherwise totally happy!! – Apple App Store
KALEB'S NMBR1FAN
Totally – Google Play Store
Rachel Daniel
Any one don't answer on this site why?? – Google Play Store
Kim Rice
Helpful – Google Play Store
Sandra Bowen-Rogers
hoping that this works,and im able to meet someone special. – Google Play Store
Mbaire-Ann Ndirangu
My hubby & I met on eharmony! I would highly recommend it!!! My advice to anyone hoping to find love, don't give up! True love exists & eharmony works! It did for us! Best, Ralph & Ann – Google Play Store
Carol Tyler
Love your app – Google Play Store
Parminder Bal
awesome app for serious dating – Google Play Store
THOMAS BROSNAHAN
Have not found anyone yet on the site – Google Play Store
Marvalene Collins
I went massage – Google Play Store
andy pitt
Very good – Google Play Store
Derek Howard
Great working app. – Google Play Store
157 xhg
I'm a simp – Google Play Store
carisajoy
I got on EHarmony because I thought there has to be better fish in the sea compared to what I was seeing in my small town. One of the first guys pictures that was sent to me really got my attention and I clicked on the heart. We scored a 108 so we were very compatible. A month after messaging back and forth we agreed to a date. Almost 7 months after that first conversation he proposed to me. Now 4 months after marriage I have learned that being with someone that you are compatible with is absolutely the best thing ever. We have so much fun together, and I couldn't be happier. I wish everyone could find their soulmate like I have. Thanks EHarmony for putting us together!!! – Apple App Store
Dennis Nichols
They only send you people that are only compatible to you which helps out good. – Google Play Store
James Johnson
Lots of features, aways refreshed and updated. Lots of support quiz, table chart and question to help with profiling – Google Play Store
Richard MacLean
Exceeded my expectations. i met many fine ladies, some now lifelong friends and eventually the woman I hope to spend the rest of my life with – Google Play Store
joanna slaughter
straightforward secure and easy to use! – Google Play Store
Earballs out
If you lived in a medium size community. And say there is 10 restaurants all together. And you noticed that only one of them is always crowded. That's eHarmony! – Apple App Store
Joseph Hunt
I'm Tina Riddle I'm devoice I'm on Facebook I'm looking for me a Boyfriend any age will be ok with a man only – Google Play Store
eHarmony Reviews October 2023
brought to you by DatingPerfect