Friend Finder Reviews October 2023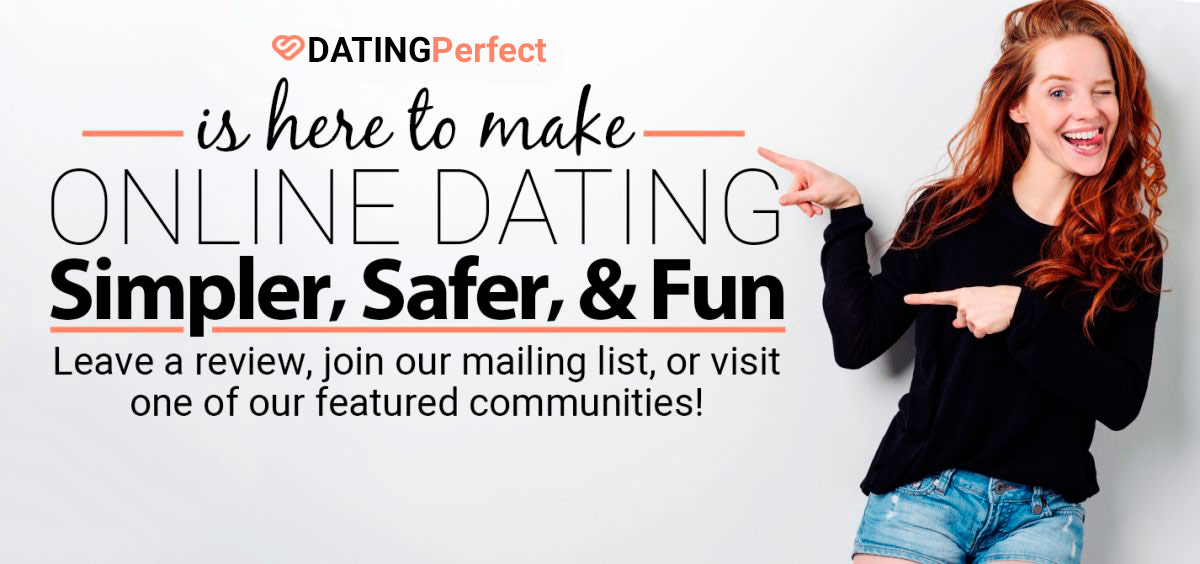 Friend Finder Reviews October 2023
brought to you by DatingPerfect
Table of Contents
Types of Relationships
DatingPerfect Says…
Friend Finder Review Introduction:
FriendfFinder.com is a well-known online dating website for those interested in relationships, hook ups, making friends, and everything in between. If you've read any Friend Finder reviews, you might already know that the website has a lot of standout features and a large user base. But is it the right dating site for you? Read our Friend Finder Review to get the lowdown on this dating site, including its user base, site features, cost, and more.
Friend Finder Users:
FriendFinder.com has such a large and diverse user base that you'll be able to find whatever kind of connection you're looking for. The FriendFinder website itself reports nearly 220,000 "active members." Some sources report FF has a great deal more site visitors. It's also good to keep in mind that FriendFinder Networks' collection of dating sites includes over 2 million active users.
Friend Finder Sign Up:
Joining Friend Finder is really quick and easy. Visit the Friend Finder login page and enter your personal email address. You'll then be prompted to choose a password. Registration takes literally minutes, after which you'll be able to meet and interact with other members.
The site itself is easy to navigate and simple to understand. Visit the homepage for quick drop-down menus and links to the site's most frequently used features. Member profiles include numerous options for connection and interaction, including pictures, videos, blogs, and a whole bunch of pertinent personal questions.
Friend Finder Chat:
Okay, your new account is registered and ready to go…and so are you. It's time to start chatting with some hotties. Most dating sites have a chat feature that lets you get to know the site's members on a more personal level. But the most modern hookup sites have features like voice and video chat, so you can get to know potential partners a little more intimately. Found someone you want to connect with? Just send out a couple of Friend Finder messages to the members you're most interested in. If you want to see who's online and ready to chat, it's super easy to find out. Just use the Friend Finder search feature to scroll through a list of members who match your criteria. Once you find the people you want to connect with, it's super easy to reach out and start a conversation.
Friend Finder Profiles:
So now it's time to get your profile ready for some action. Start by navigating to the Friend Finder log in page and sign in to your account. We know that this site is all about hookups and casual sex, but that still isn't an excuse to be sleazy. Use your Friend Finder profile as an opportunity to be your most desirable and attractive self. Most hookup sites will ask you questions to help you find the best possible matches.
The Friend Finder questions are pretty concise, so answering all of them is a totally doable task. And yes, we definitely suggest answering all of them. They have to do with your desires, ideals, and bottom lines, so the more information you share, the more compatible your matches will be. We know, filling out your dating site profile isn't exactly your idea of a good time. But put some effort into yours and we promise it will pay dividends. For the record, a good profile always includes several profile pictures. Imagine you wanted to search Friend Finder for matches and all the profiles you saw only had a single picture? It's just not the way to get clicks, likes, and messages. Take a little time to feel good about your profile and we promise you won't regret it.
 App:
According to our research, this dating site has an app available for iPhone. The Friend Finder mobile app is a pretty good experience. While it's more convenient to stay signed in using your app, some people might not want to download it. If this sounds like you, we want to let you know that you can get basically all the same features using the mobile site instead of the app. If you open the site in your mobile browser, you'll be able to access the Friend Finder desktop features using your phone. Whether you decide to download the app or not, the good news is that you've got a lot of options for how to interact with the site.
Pros:
Search Features: Potential members can conduct a basic search of members prior to signing up with the website. Once you've joined the site as a paid member, you can take advantage of the super granular search options.
Get the Best Value: The company offers different promotions and even a special interactive point system in order to help members get as much as they can from their memberships.
Blog and Online Magazine: The FriendFinder magazine provides readers with articles, polls, tips and more. You can also use the site's blog to express yourself and let other members get to know you.
Cons:
Limited Options on Free Accounts: A paid membership is required to fully interact with others.
Approval Process: Some sources on the net report the company's membership approval process needs more work. There are apparently a higher number of fake profiles on the FriendFinder site than on some other dating websites. To be fair, most big dating websites have at least some fake member profiles.
Special Features:
FriendFinder has profiles that include not only photos but videos that give a better overall picture of its members. Users are able to communicate in several different ways including an initial flirtatious "wink", flash chat, instant messenger messages, and various chat rooms too. A member's online experience is also enhanced with free e-greeting cards, photo ratings, daily horoscopes, and even an interactive FriendFinder magazine which features poetry and articles by members and even a dating advice forum.
The website allows non-members to conduct basic searches to get a feel for the membership.
Friend Finder App: The site offers a downloadable app which, according to Crunchbase, grows by nearly 52 percent each month.
Search Options: Members can search for other members in various ways: age, gender, race, hair color, marital status, body type, location, current online status, and activity, whether they are old or new members, popularity and so forth.
Use Your Facebook Login: FriendFinder.com lets you connect and login using your Facebook profile. It's quick and easy and of course, means you'll get to use all the best pictures from your Facebook profile. You can also choose to utilize social media to interact with other members.
Chat with Non-Paying Members: For an additional charge, paid members can activate a function that lets non-paying members chat with them. Even though you can afford a membership, the people you most want to meet might only be free members. Using this function means you'll also be the first one to meet all the site's newest and hottest members.
Safety:
FriendFinder is verified and secured using GoDaddy, one of the biggest and most trusted site domain providers. After you join the site as a member, you can even choose to interact with other members anonymously.
The site offers helpful online dating safety tips. The privacy and terms are readily available to interested members, as well. We're also happy to report that FriendFinder is in compliance with all the US and EU safety standards and privacy regulations. This includes the EU Privacy Shield Framework, the US-Swiss Safe Harbor Framework, and the US-EU Safe Harbor Framework too. FF also utilizes firewalls specifically to protect all of the FriendFinder members' personal information.
Value for Money:
Friend Finder itself is free to join. A free membership will enable you to browse, search, and interact in a limited way with other members' profiles. In order to really get all the great features the site offers, we suggest joining as a paid member. This will enable you to see full profiles, write blogs, use chat rooms, and communicate using text and video messaging features.
You have the option to join with the silver or gold membership. Each level of membership offers its own unique benefits.
Users can choose to upgrade to Silver membership. This will enable you to communicate with other members, conduct advanced searches, and will make your profile more discoverable throughout the site. If you go the extra mile and sign up for a gold membership, your profile will also be given top priority in terms of photo and profile updates, new match notifications, and detailed search capabilities. What's more, your profile will show up at the top of all searches and listings. When considering which level of paid membership to buy, we suggest you focus on only the optional paid extras you truly need.
Friend Finder Costs:
Now that you've read most of our FriendFinder Reviews, you might be wondering how much a site membership will set you back. As we said, you can always join with a Free Account to get a feel for the site and how it works. Once you've decided you want to join as a paid member, you'll have the option to join as a Silver or Gold member. So, how much does Friend Finder actually cost?
You can get a 1-month Silver membership for $24.95, a 3-month membership for $14.95/month (or $44.85 total), or a 6-month Silver membership for $13.95/month (or $83.70 total). If you want to get everything you can out of the site, the Gold membership will probably be the right choice for you. Get a 1-month Gold membership for $30.95, a 3-month membership for $18.95/month (or $56.85 total), and a 6-month membership for $14.95/month (or $89.70 total).
Review Conclusion:
If you came looking for Friend Finder reviews, we hope this post was helpful. FriendFinder is a great option for men and women interested in dating, hook up, making friends, and everything in between. If you're interested in a reputable provider with a broad user base, tons of great features, and amazing app options, Friend Finder is a great choice. Click to go to Friend Finder now.
Want Help Writing Your Friend Finder Profile?
Online dating is hard but DatingPerfect wants to make it easier. If you're struggling to write your Friend Finder profile, let our experts help. Check out our profile writing services now to get more clicks, more likes, and more dates.
Top Dating Sites,Social Media Dating Sites
Friend Finder Says…
FriendFinder Networks Inc. is a leading Internet-based social networking and technology company operating several of the most heavily-trafficked websites in the world. We provide our customers with a wide variety of online products and services, appealing to members of diverse cultures and interest groups, so they can interact with each other and enjoy our content. Our sites' services include social networking, online personals, live and recorded video, online chat rooms, instant messaging, photo and video sharing, blogs, message boards, email and premium content websites. FriendFinder Networks also produces and distributes original pictorial and video content, licenses the globally recognized Penthouse brand to a variety of consumer product companies and entertainment venues, and publishes branded men's lifestyle magazines.
Helpful Resources for Dating
Now that DatingPerfect is your resource for all things dating, here are some other pages you may want to visit.
Check out how Wikipedia defines dating before you try to define it for yourself.
There are never too many sources for online dating safety. Hear what Virginia Tech has to say.
Trust Me! No, wait, don't trust me. Or anyone else, for that matter. This short, helpful article tells you how to steer clear of dating scams.
Jbiz1970
This is an excellent site for making friends and a lot more. I would recommend to a friend. Jeff – Apple App Store
kibbeeeater
This is the best site to find people to hook up with.I can always find what I want here.The only thing I hate about the app is if you hit a pop up by mistake you can't get rid of it then you got to uninstall the app and then reinstall it.My phone tells me that this app needs updating – Apple App Store
Shinadasing
Not enough ppl – Apple App Store
Oski954
Thumbs up, all across the board. Have been on this site for 4 days now, and I'm learning so much. Excited to see what will happen after a week – Apple App Store
london.1992
It's not all the way there yet but will soon be hit me up macmanlee – Apple App Store
Jenshavshhw
Not the fastest but same as if you were on a web browser – Apple App Store
William M Head
After reading the varying review of the app, I see a lot of people using the reviews to talk about the site itself…yes, you have to pay…yes, you don't have same access if you don't…Yes, there are people on there that you may not be attracted to…That is life however…so please understand that AFF has to appeal to a wide variety of people and taste and stop bashing them for not being what you expect…The app is great…some kinks, but they are easy to work through…I'm so glad they have the cams on here now…excellent work… – Apple App Store
Sweet glass
Aff is a good working app, like everything else you have to spend a little money. Lots of fakes but that's the world. It's worth your time to enjoy it.Don't get mad over issues you may run into, that's life there is a solution always.Enjoy your adventures – Apple App Store
Risenmind
Needs more options – Apple App Store
Whole_Bit_Back
Good site alright but it's way behind the times and stalling all the time. – Apple App Store
5ide5hoe
could be faster maybe allow a few tabs but it's fine – Apple App Store
Lucky Bastard76
It's the exact same thing as the mobile site so, if you've experienced navigation issues there, you will have them here as well. – Apple App Store
Soares420
The only flaw to the site is the gold member upgrade you get rid of that and your site will take off! – Apple App Store
B-Disappointed
It's pretty clear after using the app that the developer never did. Navigation is difficult, and never seems to take you where you want to go. – Apple App Store
Mattlovee
I don't know why I'm unable to view search icon yet ,every time I try to search for who's online the app do close – Apple App Store
Delcors
I got app on home pc. Looks interesting. But I can't do anything on mobile ?? Is there any support to update app to run on iPhone or pad ??? – Apple App Store
Dew west
Not sure what's wrong with the app i think it should be updated. – Apple App Store
Ecko8505
For all the money they make on their sit you would think that they could afford to make this app more official. – Apple App Store
jml043
Audio and video are really buggy. Audio echoes and video eventually crashes the app. Needs some work! – Apple App Store
Alexander.Medina
Too glitchy. What should be a nice flowing process turn out much more complicated then what it should be. – Apple App Store
andres.hernandez3
The app is almost identical to the Mobil site. It has issues with videos and is slow to load. – Apple App Store
pharmers
System is slow and clunky. Notices of messages and other thinks take a while to show. IM is very buggy – Apple App Store
enchantedsummer84
Every time you open the app it crashes immediately. – Apple App Store
Average75
Won't let me use search It keeps crashing when I do – Apple App Store
Josephkiddo
The app keeps dipping out no matter how strong your connection is. It will drop out the moment you get past the initial loading screen. Even if you manage to get past that point going anywhere else from the homepage drops you out again. App needs serious work. – Apple App Store
Nikkij83
The app is ok but you can't send/add pictures from your phone. The app also doesn't load sometimes. – Apple App Store
QLSoles
If u want to hook up ur going to need to pay, so if ur not down to spend the $$ then don't bother downloading – Apple App Store
Jessiker4580
App kicks me out when I try to search. Over and over! Doesn't sync with my account on the computer. Not a good or reliable app. – Apple App Store
Chelly2013
The website is great, but the app is pretty much the same thing as the mobile version of the website. – Apple App Store
Anvil29dl2
Did not find me a friend to do anything with. – Apple App Store
Friend Finder Reviews October 2023
brought to you by DatingPerfect