Ashley Madison Reviews October 2023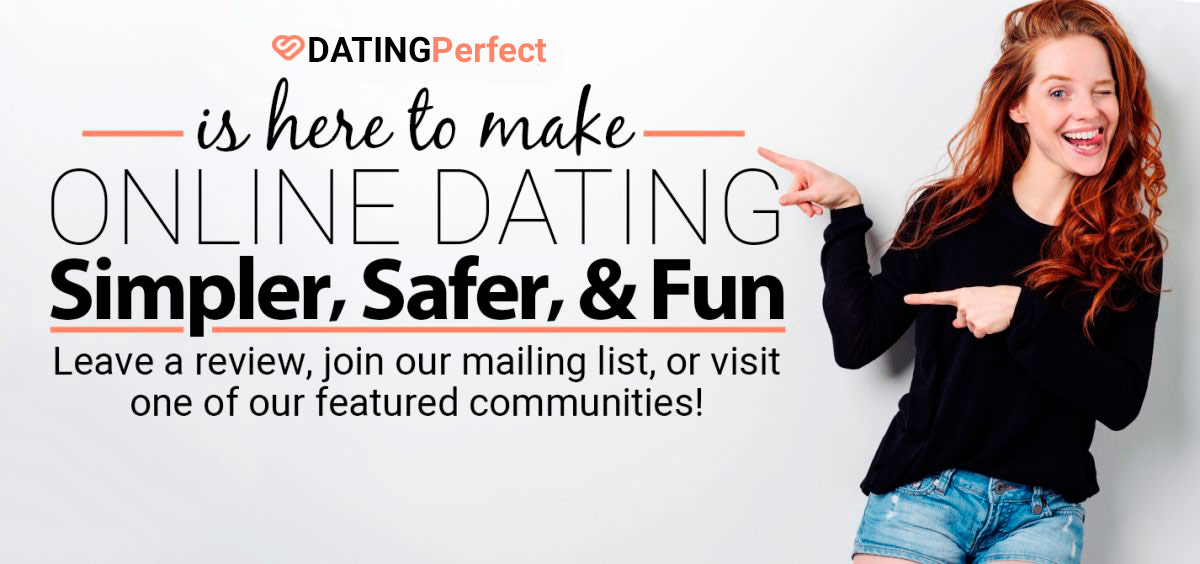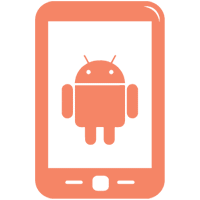 Ashley Madison Reviews October 2023
brought to you by DatingPerfect
Table of Contents
DatingPerfect Says…
Ashley Madison Review Introduction:

So, what is AshleyMadison.com? It's an anything-goes hookup and dating site for discreet affairs and no strings attached dating. The Ashley Madison website has been an online dating pioneer since 2001. Initially, the site was a place where married adults could go to find low-key, extramarital adventures. Since that time, www.AshleyMadison.com has evolved from a married people dating site to embrace all different types of connections.
These days, Ashley Mad welcomes everyone, regardless of relationship status. The site has a lot to offer when it comes to hookup, polyamory, and open relationships. Maybe you've been reading adult site reviews, trying to find the best adult affair website. Or maybe you just want to know, is Ashley Madison legit? We're here to help. In our Ashley Madison reviews, we'll let you know what Ashley Madison dating has to offer, what it costs, how it compares to other married dating sites, what unique features the site offers, and why it could be the right choice for you.
And please believe we'll get into the scandalous stuff. If you've read other AshleyMadison reviews, of course, you already know about the company's pretty public data breach in 2015. The Ashley Madison hack was widely publicized and caused the site to rebrand and rethink their members' safety. So, everyone wants to know: is the site safe now? In this article, we'll also take you through the site's newest security measures as well as their renewed commitment to user privacy, so you can feel confident knowing that your safety and confidentiality is a top priority.
Ashley Madison Users:
Here's what you should know first about AshleyMadison.com: women join and communicate free. As far as Ashley Madison membership data goes, there's not a ton of published info. The majority of site users are between the ages of 35-44, with a substantial number of slightly older and younger members. At most recent count, www Ashley Madison.com boasts 52.7 million members worldwide. In terms of the women to men ratio, the last quoted statistic from accounting firm Ernst & Young showed the ratio to be 1:13 in 2017. Anecdotal accounts also suggest a much higher male membership rate.
So, what is the Ashley Madison website? As we said, it started as the world's most (in)famous affair dating site but it has become so much more. Since the site's owner Ruby Life has rebranded, Ashley Madison has seen a huge increase in users and members. The site claimed almost 5.7 million new accounts in 2017 and has put a lot of focus on targeting female users through ads and other campaigns.
Ashley Madison Sign Up:
If you want to know how to use Ashley Madison, it's actually pretty fast and simple. In this section we'll walk you through the sign up experience, detailing the site registration process, profile setup, and letting you know what you can do to get the most out of www Ashley Madison com. Overall, the signup is super fast and easy. There are no long personality tests to take or profile questionnaires to fill out. The whole process, from start to finish, won't take you more than 5 minutes.
To register for the site, visit the Ashley Madison sign in page and click the "See Your Matches button." You'll be asked to answer a few quick questions, like who you're looking for on the site and whether you're single or attached. Then, pick a username and password, let the site know your location and birthdate, and answer some questions about your physical build. It's literally that easy.
Ashley Madison Pictures:
Once you've entered this basic info, the discreet app will ask you to add a picture. Since the Ashley Madison hookup site was originally geared toward an affair-seeking audience, they make privacy and discretion really simple and easy. How? Well, www.AshleyMadison .com actually provides the blur tools you'll need to anonymize any picture you'd like to add as a profile photo. Want to have the most fun with your photos? Use their mask tool to add a sexy, masked ball vibe to your profile.
Once you've added your pictures, you can choose whether you want to display them publicly. We love the way the site makes it so easy to stay discreet and secure. If you choose not to show your picture publicly, you have the option to ask the site to automatically display your pic to members who have shared theirs. Ashley Madison.com will also save a copy of your photo in a private gallery, which you can delete at any time.
Profile Setup:
Then you'll have the option to let the Ashley Madison girls and guys know what you're doing on the site. You'll be prompted with the phrase "Encounters I'm open to" and can enter as much or as little info as you like. Here you'll also have the benefit of the site's advanced tech: if you choose, the site will automatically send messages to other potential matches to help you discover the most compatible users sitewide. Last in this process, you have the option to respond with an auto-generated message to Ashley Madison winks and likes you get from other members. Though customized messages get better responses, we love how easy AshleyMadison makes it to deal with site communication and messaging programmatically.
Now that your profile has been set up, you'll be asked to verify your email address. The site will send you a confirmation email and then you'll be able to sign into the site from the Ashley Madison login page. Okay so now that your address has been confirmed and your profile has been set up, you're finally ready to browse the site.
Ashley Madison Chat:
Now that you have an account, you can visit the Ashley Madison sign in page to get started on your sexy adventure. In this section, we'll tell you all about how Ashley Madison works, from search and discovery to messaging and other forms of communication. To begin with, try using the search features to connect with members near you. You can use the basic function to search names on Ashley Madison, which lets you filter by age, most recent profile activity, and physical distance. But if you want to get a little more specific, you can also search by name on Ashley Madison.
For the most granular search functionality, click the Advanced Search button in the right-hand corner of the Ashley Madison web site portal. With the advanced options, you can search and filter with the most precision. Search by location using the miles option to see users within a mile radius of your zip code or open your options up even more by searching within your whole state. The Ashley Madison search by city is popular, too.
Ashley Madison Free Messaging:
Of course, everyone wants to know how to send messages on Ashley Madison without paying. So here's the deal: paying members can send free messages to other members by email. If you're a paid member, you pay once to contact another user (so if you've already paid to contact a particular member, you can communicate as much as you want thereafter for free).
So, what's the simple answer to how to read messages on Ashley Madison for free? Well, just be a female! But seriously, if you're a guy, try the free trial membership and see if the site feel works for you before you purchase a paid membership. Once you find some sexy members you'd like to get to know a little better, you can reach out by message, chat, or via phone call.
Ashley Madison Profiles:
Now that you have your Ashley Madison member login, it's easy to do a little more to spice up your profile. In this section, we'll let you know about the unique features of the site's profiles, walk you through some setup, and suggest some tips to help you maximize your profile's performance and visibility. So, here's the good and the bad news: the profiles are pretty basic. While that's something we really like in terms of site registration, it can also make it a little harder to tell whether another member is looking for the same things you are. For better or for worse, the Ashley Madison people like to keep it pretty stark in terms of profile deets.
Here's what info can share on your Ashley Madison profile: use the My intimate Desires section to let other members know what kind of stuff you're game for. Options range from oral sex and to kinky fun to sex talk and fantasies. Feeling a little more demure? You can also check the boxes for cuddling and hugging. In the My Perfect Match section, you have the opportunity to let other site users know what turns you on more than anything else. Choose from interests like discreet, classy, high sex drive, and non-possessive.
Profile Extras:
Finally, in the My Personal Interests section you can let other members know what kind of stuff you like to do in your day-to-day life, as well as in your sex life. This means you can connect with other members around sexual interests like adult games. But it also means you might meet people who like the same kind of hobby-type stuff that you do, like photography, wine tasting, or nature.
Okay, and here's the best part: each profile includes a Member Feedback section, where other members can share their experience with you to better inform other members. Here are the nine options for feedback: gives good chat, pursues fantasies, worth the time, better in person, hot to trot, salacious, better over time, keeps promises, and popular. Plus, the Ashley Madison dating site will always let you know which members have been checking out your profile, so there's a much greater likelihood for connection.
App:
If you've been in the market for discreet dating apps, you'll be happy to hear that the Ashley Madison mobile app is available for both iPhone and Android users. So how widely used is the app? The Ashley Madison Android app has 1 million plus downloads on Google Play and the iTunes version is similarly popular. If you've tried the desktop version and are wondering about the mobile experience, we're happy to report that both environments provide a streamlined, intuitive, and functional experience. If you don't want to download the app for whatever reason, the mobile site responds really well across all smartphone and tablet devices. And, in case you're wondering, the Ashley Madison mobile app will show up as "AM" on your phone to help keep your membership private.
Pros:
Easy to Use: www Ashley Madison com believes that finding romance and discreet sensual encounters online should be easy. In keeping with this ideal, their site is designed to be straightforward, intuitive, natural, and elegant, with a design layout and navigation system that is a pleasure to engage with.
Serious About Privacy: If you're considering joining a site like Ashley Madison dating but are worried about your privacy, you can relax. The site makes it easy to keep your identity private, offering blur and mask tools and private sharing options for profile pictures. Plus, after the
A Lot of Users: With 52.7 million users since their founding over 15 years ago, the Ashley Madison full site offers you a lot of options. Because there are so many members, we're confident you'll be able to find whatever type of adventure you're looking for.
Search Features: Search is the primary way you'll meet and find new users on the site. So, the search feature has to be pretty great for the site to work. Search the Ashley Madison website to find exactly the type of connection you're looking for. Use advanced filtering options to search by spoken language, ethnic background, physical stats, and geography.
Cons:
No Automatic Matching Features: There are no features that will connect you with other members automatically. This means you'll have to find the members you want to meet using the Ashley Madison search by name and other search features. Despite the absence of an advanced matching algorithm, the site gives you a number of other ways to find and connect with the types of people you're looking for.
Privacy Breach: As other sites have mentioned in their Ashley Madison website reviews, the site suffered a pretty unfortunate privacy breach. As a result, members' identities and profile pictures were revealed publicly. Ouch. Since then, the Ashley Madison dating site has made a complete privacy overhaul. The site is working harder than ever to keep user information safe.
Ashley Madison Fake Profiles: If you read any of the Ashley Madison reviews on Yelp, the fake profiles criticism was a sticking point for many users. The unfortunate fact is that most modern dating and hookup sites do have some amount of fake profiles. While it isn't quite an Ashley Madison scam, it does seem to turn members off. In all fairness to the site, monitoring so many millions of site users is a job it's impossible to do perfectly.
Confusing Membership Costs: In other reviews of Ashley Madison, members have complained that the site doesn't offer a simple, straightforward payment rubric. The site offers add-ons and operates using a credits system. This makes it hard to figure out what you're paying for. And as of yet, there is no standard monthly membership option.
Ashley Madison Free Trial: As other reviews of Ashley Madison have pointed out, the whole free to join thing isn't really free. Of course, if you're a woman, it's a different story. But you should know that the offer for a free Ashley Madison membership will only give the most stripped-down version of the site. In other words? The Ashley Madison free trial doesn't let you send or receive messages. Without chat, you can't really connect with or get to know other members.
Special Features:
Ashley Madison has some unique site elements that make it different from other dating providers. Some of the site's best features are:
Privacy and Control: The Ashley Madison sites work really hard to keep your information safe. The site offers extensive privacy options available if you're concerned with keeping your identity private. You'll also have complete control over your experience and over what content you choose to display publicly or share on an individual basis. Since the site's infamous hack, members are identified using profile IDs, rather than usernames, in the site's backend. All of the fields marked in bold are guaranteed never to be shared by the site. So what does this mean for you? Well, you can chat, explore, and post with confidence.
Travel Feature: Enhance the pleasure of connection by traveling to a new place. The Traveling Man and Traveling Woman feature lets you meet members in your destination city. Have a fun and sexy travel adventure. Using this feature, you can share travel plans on Madison Ashley and send messages to up to 30 men or women in the city you'll be visiting.
Messaging Features: The Quick Reply feature and other auto-generated message options can help with time management. Manage your time and your connections with ease and confidence. It's simple to let an intriguing member know that you'd be happy to respond to a full message. You can also respond to winks and favorites with an auto-reply message. Other reviews of Ashley Madison agree that these are great features. Why? Because you can spend time on the site discovering the discreet relationship you really want (rather than managing your inbox.)
Safety:
Unless you've been living as a reclusive mountain hermit for the past few years, you've probably heard about the now infamous Ashley Madison hack. The site's sensitive info was not encrypted. That plus the nature of the once-controversial site made it a prime target for hackers. Following the breach, the Ashley Madison hack list was made public and searchable.
Want even more juicy details? The hacker group identified themselves as the Impact Team. They released 10 gigs of user and site data on the dark web via the open-source network Tor. As a result, of this hack, the user data became public and many people were able to view the Ashley Madison list. Ouch. Following that controversial hack, the members who had Ashley Madison accounts filed a class-action suit. The company settled shortly thereafter.
Is Ashley Madison Safe Now?
Okay, time for us to get to your main question: is it safe now? Since the unfortunate and highly public data breach, the site's owners have rebranded from Avid Life Media to Ruby Life. But the new look and feel are only part of what's changed. Following the attack, Ashley Madison changed many of its site security and business practices around the storage of user data. Ruby brought on a leading data security expert, Matthew Maglieri, whose team has built a cutting edge data privacy program. So, what does this look like in simple terms? The dedicated Ashley Security team has decentralized their directory to avoid large-scale attacks. They use a "hypersegmented network" that employs multi-factor identification and 24/7 site security to monitor for threats.
So, to return to your question: is Ashley Madison safe to use now? We have to say yes. Not only has the site completely recommitted to data security and information privacy, but they're also now leading the pack when it comes to innovations in data security. With a third-party security firm and a dedicated internal team, Ashley Madison is one of the safest and most secure dating sites around.
Value for Money:
Okay, so is Ashley Madison worth it? We get asked this question a lot. In terms of cost, the site is pretty average. This is true both when compared to online dating sites in general and its most direct, niche competitors. What Ashley Madison really brings to the table is reputation and functionality. Because it is the most widely recognized affair and married dating site period, It comes with a huge membership pool. You can also count on a sleek, simple, and well-designed experience. If you join the site, know that you're basically signing up for the best married dating site available.
So, how much does Ashley Madison cost? Keep reading. In the next section, we'll explain the Ashley Madison credits system in depth. We'll also lay out your different options in terms of paid membership. We'll break down membership options by cost so you can find the one that's right for you.
Ashley Madison Costs:
In case you missed it earlier in the article, the site is free to use for women. So, ladies, you're pretty much out of excuses when it comes to the membership fees for this site. What about for guys interested in joining? The cost of Ashley Madison differs depending on your membership option.
We suggest you take advantage of the 7-day free trial to get a feel for the site. Like we said, the free trial won't actually let you use the site as a functional member. But it should at least enable you to get a sense of the site. Like what you see? Sign up as a paying member to get full access to all the site's best features.
Ashley Madison Price List:
Okay, so onto the Ashley Madison price list. Since the site uses a credit system to operate, the payment info can sometimes seem confusing. We'll break it down to be super simple. Keep reading to get the Ashley Madison credits explained. Guys, you can choose the Introductory Package, Elite Package, or the Affair Guarantee Package when you sign up. Each of these comes with a certain number of Ashley Madison credits. The Introductory Package costs $49 and comes with 100 site credits (so you'll pay $0.49 per credit). The Elite Package costs $145 and includes 500 credits (which brings your per credit cost down to $0.29). For the best deal, choose the Affair Guarantee Package for $240 and get 1,000 credits (at just $0.24 per credit).
Credit System:
Okay, but what do credits get you and what's the Ashley Madison cost per message? Making initial contact with another member costs you 5 credits. But once you pay to message another member, you can message as much as you want without additional charge. So, depending on which package you choose, a message will cost between $1.20 – $2.45 to send. You can also get 30 minutes of instant messaging for 30 credits, which will cost between $7.20 – $14.70. Similarly, you can get 60 minutes of instant messaging on the site for 60 credit (between $14.40 – $29.40). This is a great option if you want to do some sexy cyber chatting right now.
And what about Ashley Madison collect messages? This option works a lot like a collect phone call. You can ask the person you want to message to pay for the communication. Sounds good in theory but actually makes male users look cheap and undesirable. (That wisdom is on the house, gentlemen.) Lastly, if you're looking for Ashley Madison coupon codes, scroll down. We'll show any current coupons and promo offers below. These sometimes include Ashley Madison free credits and free coins.
Review Conclusion:
If you came to read our AshleyMadison com reviews, we hope you found this useful. These days, Ashley M has become much more than the world's most famous affair dating site. So, if you're looking for a sensual experience with other adventurous people, AshleyMadison.com is a great option. The hookup site is a space where adults can forge new connections that are discreet, sexy, and inspiring. With its simple interface, advanced security, and large userbase, it's no wonder this affair dating site is a household name. Click here now to join Ashley Madison and Find Your Moment.
Want Help Writing Your Ashley Madison Profile?
Online dating is hard but DatingPerfect wants to make it easier. If you're struggling to write your Ashley Madison profile, let our experts help. Check out our profile writing services now to get more clicks, more likes, and more dates.
Cougar Dating,Top Dating Sites
Ashley Madison Says…
The Ashley Madison Agency is a dating service primary for married dating partners wanting to have an affair and engage in extramarital activities. A Google search for "Ashley Madison articles" returns about 586,000 articles and results, with the top three articles being from written by Time Magazine, National Public Radio (NPR), and the Los Angles Times. With articles about our company all over the Internet, we assure you are company is legitimate, despite the lies circulating around the Internet, Ashley Madison is NOT a scam. Ashley Madison stands behind their products and dating services and offers an Affair Guarantee similar to Match.com's guarantee. Our clientele is based mainly in the United States and Canada, but we have started expanding our brand to other areas across the globe. We have had success in most cities but Toronto, Ontario, New York, NY, and Los Angeles, California are the three of the best locations and most members. We have been featured in many prominent news outlets and countless articles have been written about our company.
Owner's Total Communities: 4
Owner/Operator:
Ruby Life
FAQs:
Question:
What is Ashley Madison?

Answer:
Ashley Madison is an adult dating site that specializes in discrete, grown-up connections. Originally, the site was a place where married adults could find extramarital adventures. Since that time, www.AshleyMadison.com has evolved from a married people dating site to embrace all different types of connections.
Question:
How does Ashley Madison work?

Answer:
Ashley Madison works the same way most online dating and hookup sites. Sign up using email, fill out the registration forms, and sign in to your new account. From there, add some profile details and discrete photos (Ashley Madison has some cool software to blur images and otherwise anonymize images). Then let the site know your match parameters and start searching for members who meet your standards and want the same things you do.u00a0
Helpful Resources for Dating
At DatingPerfect, we care about you. That's why we wanted to share some resources we found super helpful.
Thaddeus King
This is where you want to be for hot and crazy fun – Google Play Store
Jonathan Borders
Unique dating app. Enjoying it. – Google Play Store
Louise Smith
Awesome!!! – Google Play Store
Juan G Lozada Roca
It's nice. But very expensive. – Google Play Store
wade Yantz
I love it! – Google Play Store
j mcarp
Love all the hateful comments lol from want to be cheaters – Google Play Store
Resham Lal
Very good – Google Play Store
Snowman4216
Lover's pleasure – Apple App Store
James Boyle
This app is the real deal – Google Play Store
Morgancasper100
Is a good dating app but they always tell me session time out – Apple App Store
D
It can be like finding a needle in a haystack, but when you do….WOW! – Google Play Store
Jarred Westall
I touched myself – Google Play Store
Christopher Smith
Awesome – Google Play Store
Sharon Love
I have had my luck on Ashley Madison. I thank this dating team . I am so grateful. – Google Play Store
Jason Stone
Awesome! – Google Play Store
Dan The Man
Fun little app here! – Google Play Store
adam scott
No joke hook up with real people! – Google Play Store
Deleshia Murphy
Great site so far – Google Play Store
alj1215
Great app – cost too much – Apple App Store
Taylor Jeansonne
Confident – Google Play Store
Diego E
Exiting – Google Play Store
Kent Neiman
So far good communication. Still have yet to meet anyone – Google Play Store
Samantha Fields
Great – Google Play Store
hi im a aump for mad
Off the scale in attractiveness. Beautiful physique with a soft pretty features. Mesmerizing! Michael – Apple App Store
Ashley Vanessa
Great app – Google Play Store
❤️
Best discrete fun available – Apple App Store
Konadu Abigail
Great app – Google Play Store
YoungGoddi
Thanks – Apple App Store
Herbert Johnson
All I can say is wow. It's pricey, but worth it! – Google Play Store
Jag Mahil
Great app love it. – Google Play Store
Ashley Madison Reviews October 2023
brought to you by DatingPerfect