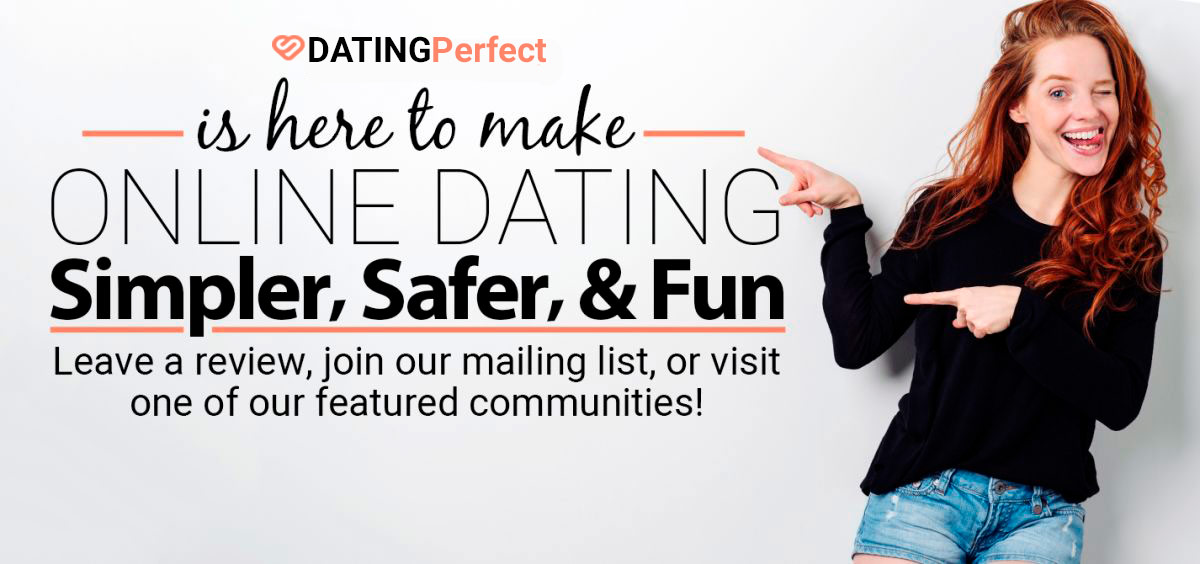 Aisle Reviews June 2023
brought to you by DatingPerfect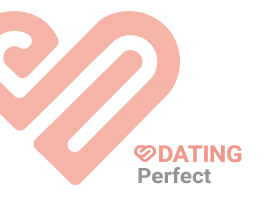 30%
DatingPerfect Ranking
Table of Contents
DatingPerfect Says…
Aisle Review Introduction:
What is Aisle? It's one of the best dating sites for serious relationships and marriage. This is a place for single people looking for long term relationships and marriage to meet and connect. The site exists to help folks like you discover and form connections with compatible matches. Are you considering joining the Aisle website? We want to help you make the best decision for your love life. That's why we'll provide you with all the pertinent info you need to make the right choice for you. In this article, we'll let you know about the site's users, sign up process, safety, costs, and more. Keep reading to discover our full Aisle reviews below.
Aisle Users:
So, what does the Aisle membership look like? In this section, we'll tell you about who tends to join this dating site. Plus, we'll give you an idea of who you're likely to meet if you should choose to join. Because so many of the site's members are looking for the real deal when it comes to dating and marriage, you can expect to meet Aisle members who are searching for something more serious. Not seeking a long term relationship or serious commitment? It's better for you to find this out now: Aisle dating probably isn't the right choice for you. On the other hand, if you are seeking love and maybe even marriage, this site has a lot of good stuff to offer.
Aisle Sign Up:
If you're interested in learning how to sign up for Aisle, it's a pretty simple and streamlined operation. You can complete the whole process from start to finish in 15 minutes or less. Want to get started now? Visit the Aisle sign in page. From there, you'll need to let the site know who you are and who you want to meet. What does that mean, exactly? The site asks for your gender identification, as well as the gender of your match.

Once you've provided this info, you'll be asked to enter a valid email address and select a password. This is also the time to choose your Aisle username. Of course, there's a lot we could say about how to choose the best username. But here's the short version: keep it fun and expressive. A great username makes use of descriptive words and tone to give others an idea of who you are and what you care about.

From here, you'll fill out some basic personal info, like your age and location. The registration process is literally that simple. Once you've got your Aisle login, you're free to sign in and start meeting new people right away.
Aisle Chat:
So you registered as a member and now you're ready for some fun. Connecting and chatting with your new matches can be really exciting. Pretty much every dating site these days has the basic chat option available. In other words, you can send text messages to people you want to get to know using the site's platform. See someone cute? Use chat features to send out some flirty Aisle messages.

But it is the 21st century, you guys. That's why many dating sites are introducing more advanced connection features, like voice and video chat. These can help you get to know potential matches a little better. Interested in connecting with other members on the site and getting to know them? Good news, it's really simple. Just use the Aisle search feature to see who's online. Then, when you find someone appealing, just send them a quick message and get a conversation started.
Aisle Profiles:
Visit the Aisle log in page to get started. Like we mentioned, most people who join this site are looking for long term commitment and marriage. This means that the site is going to ask you for quite a bit of personal info. While it can feel like a lengthy process to some, we encourage you to stick it out. Why? Because the more effort and energy you put into your Aisle profile, the greater success the site will have in matching you with its most compatible members.

A big part of filling out your profile will be completing the Aisle questions. The purpose of these questions is usually to give the site's algorithm a chance to get to know you a little better so it can suggest viable matches. Want to get more clicks, messages, and likes? Then please take the time to fill out as much information as you can. It will show the site's other members that you're serious about meeting someone and willing to put in the effort. Just put yourself in their shoes for a sec. If you search Aisle for a match and all they have on their profile is the most basic data, you're probably not going to stick around. So give yourself the best chance of success with a great dating site profile. We promise it will pay off.
Aisle App:
According to our research, this dating site has an app available for iPhone. The Aisle mobile app is a pretty good experience. While it's more convenient to stay signed in using your app, some people might not want to download it. If this sounds like you, we want to let you know that you can get basically all the same features using the mobile site instead of the app. If you open the site in your mobile browser, you'll be able to access the Aisle desktop features using your phone. Whether you decide to download the app or not, the good news is that you've got a lot of options for how to interact with the site.
Pros:
Cons:
Special Features:
Safety:
Okay, so here's the question everyone wants answered first: Is Aisle safe? We always encourage you to make that decision for yourself when you're thinking about joining a dating site. Do a little research and look into the site's safety features. For specific Aisle safety tips, you can always refer to the site's own safety page. If the dating site you want to join doesn't have a safety page, use your best judgement before signing up.

Have you encountered predatory behavior on the site? We always encourage you to contact Aisle help to report suspicious activity. Trust your instincts if you feel unsafe or uncertain on any site. And never give your personal information to other members. You can help protect yourself and other members by bringing anyone suspicious to the attention of the site's moderators. They can also help if you're having trouble with your account or want to cancel Aisle for any reason.
Value for Money:
Okay, the next thing everyone wants to know: Is Aisle free? It's very common for dating sites like this one to advertise as free to join or to offer a free trial period. And yes, It's technically free to join. But most users with a free membership have a hard time getting the most out of the site. If you're using Aisle free, you might find that you have restricted access or limited options when it comes to some of the site's most important features, like messaging.

Even the sites that are truly free to use can be noisy and full of distracting ads. For some people, this can be a big pain. If you have a hard time with busy ads, it might even be worth it to use the paid version of the site. This is where value takes on a personal significance for each of us. That's right, we're about to get all philosophical on you. When it comes to online dating, the idea of value is a moving target. This means that your idea of value might be really different from another person's. Are you looking at value as the cost per date or the number of dates you actually go on? Or maybe you're interested in marriage and value has to do with meeting that right person.

Before joining a site like Aisle, you might want to spend a little time defining the value you hope to get out of the site. Envisioning who you want to meet on a dating site and what kind of connection you'd like to create with them is an important first step. Once you have a clear sense of this, you're much more likely to find experiences that line up with your individual definition of dating success.
Aisle Costs:
Review Conclusion:
At DatingPerfect we always want you to succeed. That's why we offer you all the info we can on the dating sites you want to learn about. Plus, we want to hook you up with Aisle coupons whenever we can. Scroll down to learn more.

You're here because you wanted to read our Aisle reviews. If you've been thinking about joining but you still aren't sure, we hope we could help. This site has a lot to offer people interested in longterm dating and marriage. DatingPerfect wants to help you get the most out of online dating and it all starts with finding the best dating site for you. That's why we write these reviews. We want to provide you with as much useful information as possible about the sites you're thinking about joining. But we can also help by offering you Aisle promo codes, so check back often to see what we've got. Ready to start meeting people who want the same things you do? Visit the Aisle full site to get started now.
A Deeper Dive into Aisle:
Want Help Writing Your Aisle Profile?
Online dating is hard but DatingPerfect wants to make it easier. If you're struggling to write your Aisle profile, let our experts help. Check out our profile writing services now to get more clicks, more likes, and more dates.
Social Media Dating Sites
Aisle Says…
Read beautiful stories of couples who met on Aisle – https://medium.com/aisle-network
• What is Aisle?
Aisle is not for everybody. We are a members-only dating app for like-minded Indians, South Asian Desis, from around the world looking to have meaningful and long lasting relationships. Membership is free.
• How to be a part of the Aisle community?
To become a part of the Aisle community, you must first apply for membership which is free. From the details that we receive through your application, our team verifies your credentials. If we feel that you fit our criteria you will be approved into the community.
• Who should apply?
Aisle is meant for urban, independent Indians with taste and similar wavelengths. If what comes to your mind when you hear "Guns N' Roses" is guns or roses, then you might not be a good fit for Aisle. We try to screen all applicants to ensure that there is someone for everybody at Aisle.
• More about Aisle
Aisle has been conceived as an Indian match making brand of the future. We are the wise middle path between dating and matrimony apps. We are a first-of-its-kind; a closed community of handpicked urban, internationally minded, independent Indians from across the world, ready for the next big step in their lives. We offer an innovative service which is redefining the way urban Indians meet their significant others. Aisle comes with a clean, aesthetically designed user interface for its web and mobile applications. This is in line with the tastes of the aspirational class of Indians, whom we target. Our target audience is limited to Indians, including non-resident Indians across the world. In short, if you are single – Aisle is a good place for new beginnings.
Owner's Total Communities: 1
Owner/Operator:
Self
Helpful Resources for Dating
We like to share the love. Hopefully, you find these articles as useful as we have.
Anything002
हैलो … अपने रिश्ते में अपने साथी की विश्वसनीयता को जानकर अपने डर पर विजय प्राप्त करें। मैंने ऐसा किया है और मैं खुश हूं। मैं अब्रक्स से वादा करता हूं कि वह उसके बारे में सबको बताएगा। वह हैकर है जिसने मुझे अपने साथी के फोन को दूर से हैक करने में मदद की है, और मैं हटाए गए संदेशों को पढ़ने और सुनने में सक्षम हो सकता हूं, कॉल लॉग और वॉयस नोट..आप उन्हें
[email protected]
gmail.com द्वारा ईमेल कर सकते हैं, लेकिन आप मुझे आश्चर्यचकित करेंगे । – Apple App Store
quresh9713
So good – Apple App Store
Lamarria Christensen
This is one of the best apps i have found till now. Appreciated your hard work. Btw, here wa can provide rating, review, so as to the keyword searching install.Want to get more organic users, then find us in upmobi.xyz – Apple App Store
Hi4;(64
It's an amazing app with great quality of people – Apple App Store
mavericvj
Aisle is a great place for those looking for something serious, not casual dating / hookups. It's definitely worth the money because every person you approach or approaches you is really interested in you, you are not just a random swipe hoping to get lucky – Apple App Store
AdiAppleYogi
User base is low, hope it will increase some day. – Apple App Store
Dp 151
Nice appWaiting that one day aisle will give all of us a one free invite 😃 – Apple App Store
zeroagatha
I've had a great experience on the website as well as the iOS app so far. Really well designed and no BS fields to fill up while setting up your profile. Slick and sexy! – Apple App Store
Karthik7800
It's refreshing from the usual matrimonials. User base need to expand – Apple App Store
Kpdesigns1987
You should provide some free feedbacks which will product to grab more customers and reduce the invite price – Apple App Store
Atulyadav128
Let me in now admin – Apple App Store
Akkitu konhai
thats dumb – Apple App Store
Shankyt123
To expensive to buy invites without knowing the other person. – Apple App Store
ssp1509
I think the price is absurd. Starts at 32 dollars to be able to "connect" with 3 people. Something like 15-20 dollars a month seems more reasonable. – Apple App Store
zach4351
Writing a review through email – Apple App Store
hp379
It's database query is buggy and doesn't return true results. In unfiltered view it has so many profiles in USA but when do advanced search with no filter at all, it returns only 3 profiles. So, of course with many filters in advanced search I found nothing. You can not choose multiple countries or states or languages. The second star in ratings is just because it doesn't have fake profiles. But app experience is horrible. – Apple App Store
Teenrado
These guys have something fishy going on with this app. I paid Rs.2,000 for membership or swipes. You can make three 'swipes'. Turns out if that person leaves, you lose your money. After many emails they re-credited it. I stopped using it and asked for my money back because I haven't actually been able to use it because of the bugs or scams. Instead they got personal about how I will meet the woman of my dreams because apparently they did. So weird. They haven't returned my money yet. It's been 14 months. – Apple App Store
Rashmax
I am unable to send a rose back to individuals who showed an interest in me because aisle has set a filter for age. Although, it's does not make sense because I don't know how to get in touch with those guys who have send me the roses. – Apple App Store
Lighty108
I am currently awaiting an approval This is more then a months wait. Can someone please follow up and revert or should I delete this app. – Apple App Store
Tom1357tom
You can't delete your account these guys are a bunch of hacks save you time money and effort – Apple App Store
Soumyroy
The logic of making invites so expensive to avoid reaching out to everyone doesn't make sense. It becomes a gamble to reach out to someone based on just a profile. – Apple App Store
AvidAppStoreReviewer
First of all it is no way better than Tinder when it comes to freemium usage of the app. You'll get nothing in comparison to other dating apps. It's not worth spending time on this app. Also, monthly premium subscription fee is way higher than any other app but you get way less features. UI is crappy and not at all user friendly. This app is scam. – Apple App Store
KamranM6
Worst desi dating app, no one is active and everything is paid. Dilmil and Mirchi are MUCH Better options for us south Asians – Apple App Store
Kartiksatya
If you're a premium member on this app, you can send unlimited request, I have heard from other users, they don't receive likes when you like their profile. Most people don't even bother to respond on here. You can get excited of liking someone but that's it. This app is very buggy, you have to refresh every time you use the app. That's very annoying. They don't allow to change your location of your preferences. – Apple App Store
nvk99
Being a premium member I expect the app to at least work – Apple App Store
toabhi123
Worst dating app – Apple App Store
Hussey!
Once a profile selected should not come in search again. It creates disturbances when you search by filters. – Apple App Store
deep0521
Just like any other matrimonial scam. I will use it only because I already paid for it! If I change my mind, I will be back to change my rating! – Apple App Store
foffw
For every usage you have to pay money, even though you purchased VIP membership also u have pay extra money to send personal invitee which is worst and the main draw back is that when you choose people from your language means Tamil or telugu it won't filter exactly just showing everyone
foffw
For every move you have to pay, more focus on payments than features. No more words – Apple App Store
Aisle Reviews June 2023
brought to you by DatingPerfect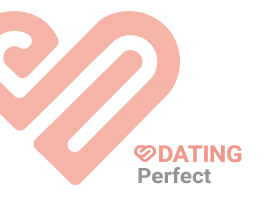 30%
DatingPerfect Ranking