Amino Reviews December 2023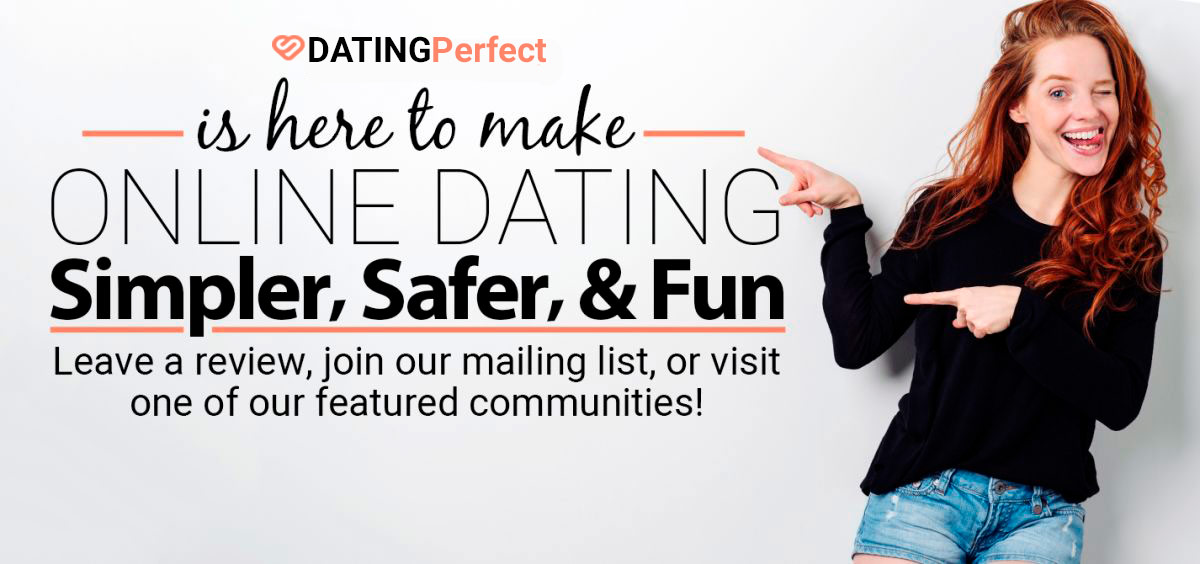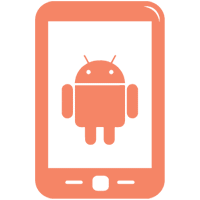 Amino Reviews December 2023
brought to you by DatingPerfect
Table of Contents
Types of Relationships
DatingPerfect Says…
Want to get the lowdown on Amino? On this page, we'll share all the details we have on this dating site for people like you who might be interested in joining. If you're looking for information on this site's users, sign up process, profile elements, special features, pros and cons, or membership costs and pricing info, we've got your back. You can even visit our consumer reviews to see what other real people have to say about using Amino .Keep reading to see our complete Amino Reviews now.
Didn't find what you were looking for? Looks like we're still working on getting you the details you want for Amino. Please get in touch to let us know this dating site review is important to you so we can get to it faster. In the meantime, check out our list of the best dating sites and apps HERE. The sites at the top are the online dating sites we use ourselves and would always recommend.
Not getting what you want out of online dating? Let us help. The DatingPerfect experts can create yourAminoprofile (or a profile for any other dating site) from scratch in a way that uniquely represents you. In addition to full service profile writing, our team can also deliver online dating profile templates, help you choose the best profile pictures, and guide you in terms of how to come up with a username for online dating sites. And the best part? We offer these dating services for a fraction of what other providers charge. See for yourself by exploring our profile packages HERE
At DatingPerfect, we want to help you date better. Need help with fun icebreaker questions for dating? Looking for the best opening lines when messaging someone new on a dating site? It's all covered in our eBook for Online Dating Tips HERE Get it free with any profile writing service purchase.
Social Media Dating Sites,Video Dating
Amino Says…
Explore your interests, tell your story and find your people on Amino.
Start by exploring a new type of video with Amino Stories to share the best parts of your interests with millions. Then, chat and connect with fans like you in Communities around all your passions.
Our latest update empowers you to create videos, Communities, posts, and quizzes to represent your interests to the world, the fandom, or just your favorite group of friends. 
Key Features:
– Watch Stories, videos, and (read) blogs
Kick back and enjoy videos and blogs covering all interests, from Art and Anime to K-Pop and Video Games, created by passionate fans like you.
– EXPLORE Communities for whatever you're into Amino Communities are safe spaces that bustle with thousands of friendly super fans. Join to discover in-depth Stories, long form posts, reviews, analysis, fan art, polls, quizzes, recommendations, photos, journeys, commentary, fan fiction, cosplay, and anything else you can imagine. 
– CHAT with people like you around the world
Join global and community chats that are completely anonymous and full of new friends. Discuss Indie Games, DIY Projects, and Nightcore, or get even more involved by taking part in Roleplay skits and Singing Competitions! Use thousands of handmade stickers (like tofu dog) to show people exactly how you're feeling, then make new friends with the Internet folk you click with (because who doesn't like tofu dog?!). 
– CREATE your own Stories, blogs, polls, quizzes, and more
Upload videos, gifs, and pictures into Scenes, then make them shine as a Story with our built in video editing features. 
Add text, background music, and even turn horizontal videos into vertical ones — so they're full screen! — to craft a Story that's uniquely you. 
– CUSTOMIZE your profile Check out our digital store featuring handcrafted stickers, saucy chat bubbles, and beautiful profile frames to stand out from the crowd in Communities and chats. Go on, try on a profile frame. That one looks great on you.
– MAKE new friends We believe in you!
Owner's Total Communities: 1
Owner/Operator:
Self
Helpful Resources for Dating
Dating is hard enough as it is. That's why we want to share these tips.
cazketch
I wish they'd add more features with more posts or more stats to see. But besides that it's great! – Apple App Store
sasrl
I like it sooo much – Apple App Store
ItsRyuu
I LOVE IT PERIODT
Shadow & Sanctum The Hedgehog
Can u plz make it so only leaders of their own aminos be active? I really want to be able to list mine so it can be active like other aminos but I can't cuz it won't let me – Apple App Store
NightWing71441
This App Is Amazing For Creating a Community But I wish They can Put more Features. New Models – Apple App Store
Helllo IM my Seeeelf
Dope Fam – Apple App Store
mam11304
I'm experiencing a bug or something as when I try to download the regular app to go to my custom community it says that it's not available in my region is there any update or something that's going on I would really like a answer – Apple App Store
Katty plays games for life
The amino app was removed off of the ios app store and i'm confused at why. Is there any way you can put back up the app in ios app stores or is just a glitch of sorts? I would appreciate if you can contact me back in any way shape or form as this is slightly confusing me and other members of the community whose seen this as well. – Apple App Store
zorastrus
I absolutely love amino to no end, and I'm even subscribed for amino plus. However, it has very recently come to my attention that the main Amino communities app is no longer on the App Store? I would really like to know why this has happened. I patiently await a response. Sincerely A huge amino fan. – Apple App Store
Rtburg1
It has helped me so much with making my amino! Only problem is that it is a different app instead of it being part with the original amino app. Besides that, it's perfect! – Apple App Store
carlymagic
Thanks to the creators we now have amino!!!lets all give them an around of applause!!! – Apple App Store
Daneosaurus
UwU – Apple App Store
karenslu
This Better Be Good – Apple App Store
ilygguk
amino has a new and pretty update. it might be time for ACM to update on its own. hmm..just an opinion. – Apple App Store
AM.Boo
Love the app. Think it's amazing and easy to use. I would also like to suggest if you could update the theme color. The colors are really limited and it would be nice if you could update the system like the one in the actual amino app. Being able to type in the hex color number or using the new pick a color feature in this app as well would be greatly appreciated. Also the ability to remove the theme color as a option and just have an image. I made the mistake of adding a theme color and now I cannot remove it to expose my primary image. My image is just hidden by the theme color and it's not the best option for some theme aesthetics. Thank you. – Apple App Store
IzukuMidoriya806
This app is wonderful but, you see I made a community and finally I got to list it I was happy because then it would be searchable but you see after it was listed I have this other account on my other device and I searched the community's name nothing showed up and the community had been listed for quit some time I searched it with no capital letters I searched it any way possible and still couldn't find it and I still have no idea why I checked and it said it was listed and searchable and I have not found any other community with that name so when I search it I could not have passed it, it says no results found but other wise I like the app – Apple App Store
Dark_Cherri_Blossom
Hi! This was my favorite social community! I like how u can lead ur own communities and stuff, but I don't want to wait freaking 13 days (I waited longer than that) to just make ur community public! And idk even how to get a lot of members because I cannot even advertise! And every community that I cannot advertise in (every community) is the topic of my community! And I cannot get people in my community if I can't advertise! Please change this rule! – Apple App Store
lemon_cakes
Well it doesn't allow you to delete any aminos, overall it's a good app but it just needs this feature – Apple App Store
为什么选择昵称
When I was in amino and tried to make like a role play and then it brought me here and I was think why do I need this like this is like the confusing part and once I downloaded it I get to make a role play group – Apple App Store
Rose i guess
It was hard but it works cool – Apple App Store
Panullix
This is a really great app and puts everything where it needs to be and is easy to understand, however my only problem is the fact that it doesn't have iPad compatibility. I feel like if you make it compatible, it would be worth more as an app because the purpose of it is to make a community with this app and it's hard to so when you're working on a small phone. – Apple App Store
@kattoodii
I think when your trying to edit things it's hard to find it me I made a wall I'm not sure how to post on that wall and I was going to make another one but idk where it is so you should make a thing to search on – Apple App Store
Pigeon365
There needs to be a way that I can see how much time my curators spend online, and exactly what they featured. (Sometimes it get confusing.) Otherwise it's pretty good! – Apple App Store
G6767688&(5
The app is honestly pretty good! The only thing is, when I'm trying to make my guidelines when I try to Center of put something in Bold it will randomly kick me out of the app. I'm not sure if it's a bug or it's just me, but if you can try to fix that. That's the only annoying thing! Other than that the app is really useful! – Apple App Store
Elizabeth12334
Hello! Amino community creator here! I really wish you would let us add more than four communities. It's annoying how I basically need to delete one of my communities for another. I would love if you would guys update this app and allow us to have up to ten communities. Overall, I think this is a great app! Thank you for reading! – Apple App Store
Ncmedicrc
This App is really good! But do you really need to 14 days to be listed, another leader, and they need to both be active for ten minutes?? Because that's super annoying and aggravating I have a community I want to list but I need to go through all these "requirements" before I can. Maybe after your done with making it we can list it so we don't have to wait. – Apple App Store
NalaBear560
Your amino app is gone from the iOS store, can you please do what's needed to get it back up here? I love the app and don't know how to do stuff on my laptop and I don't have android, it would be really nice to have the app back and safer, and if apple you're seeing this, why don't you keep it up but put a warning thing like, when clicking make the person get some thing show up saying what can happen here and what to avoid, extra protection to the users about to download, sorry to waste time with this, please get it back up soon – Apple App Store
Ichdid
I hardly use this app except when making big changes to my community, but it gets the job done. Organization could be improved. – Apple App Store
sandyc400
It would be nice to have an expanded selection for the theme color, like the ones on the main app. – Apple App Store
RUSSELL TROMBONE
I tried to make an amino to test out a new feature (by the time I'm writing this) stories. (Dunno why they exist) And when it said it was done, it said, "Sorry, this amino no longer exists." Even though I just made it… So then, I tried making another one. Same thing happened. Then I came to the main app to find that those two aminos showed up. Then I tested the feature, and tried deleting them. It worked, but only to an extent. I find that the two aminos disappear, and reappear on the main app, and ACM. Can you maybe fix this? Thanks, Kiraritchi. – Apple App Store
Amino Reviews December 2023
brought to you by DatingPerfect