BeNaughty Reviews June 2023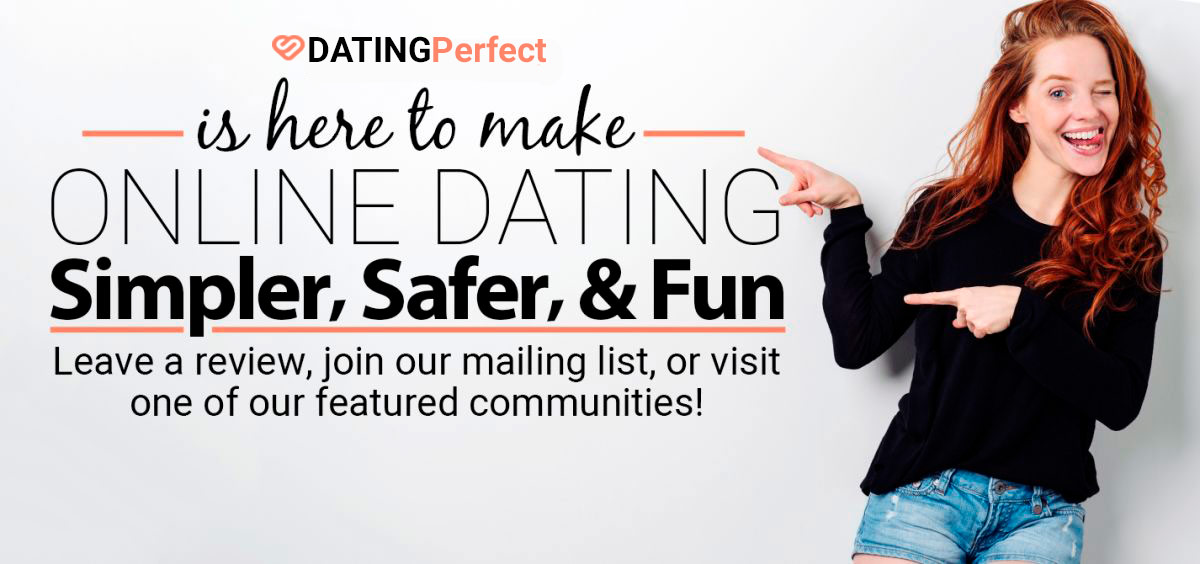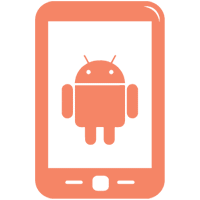 BeNaughty Reviews June 2023
brought to you by DatingPerfect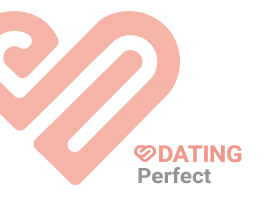 69%
DatingPerfect Ranking
Table of Contents
DatingPerfect Says…
BeNaughty Review Introduction:
Whether you just got out of a relationship and know you're not ready for anything serious, or if you just want to collect as many different sexual experiences as possible before you settle down, you know that right now, you're only interested in pursuing casual relationships online. You feel like online dating allows you to connect with tons of potential partners who share your kinks, fall into your "type," or whose expectations match up with your own. You've heard about the popular dating site Be Naughty, and you feel like it might be a good fit for what you're looking for now. Still, you want to study up on some Be Naughty reviews before you create a profile. DatingPerfect is here to help make sure you're satisfied with what Be Naughty has to offer, so read on to learn more about what you can expect from your experience.
BeNaughty Users:
As the name implies, the majority of users on BeNaughty.com are looking for casual, no-strings-attached sex. So, if you're looking to meet your future husband or wife, then this likely isn't the best fit for you. If you're interested in playing the field, experimenting in the bedroom, or just connecting with people who want to enter into a friends with benefits situation, then you'll do well on Be Naughty. The site is open to both singles and couples and of all sexual orientations and age ranges, and it allows you to keep things strictly digital or meet up in person.
BeNaughty Sign Up:
You can easily sign up for Be Naughty on the homepage of the website. All you need to do is enter your gender, birthday, email address, zip code, and password. The site will then send a verification link to the email address you provided, which you'll need to click on to activate your profile.
In order to show up in the search results of other users, you'll then need to upload a photo (or take one using your webcam) to the site. Once that's done, you'll be able to complete more of your profile. You can specify your marital status, your ethnicity, your body type, and even your hair color. From there, you'll be able to browse other members, including those who are online at the same time you are, as well as those who are close to your current location.
Even if you feel a bit intimidated by the process of online dating, you certainly shouldn't worry about whether or not you'll be able to work with Be Naughty's interface. The menu bar makes it easy for you to see when you have new notifications, so you'll never forget to message someone back.
You can update your profile at any time, so if your preferences or even relationship status change, it's simple to get what you want from the site.
BeNaughty Chat:
Okay, your new account is registered and ready to go…and so are you. It's time to start chatting with some hotties. Most dating sites have a chat feature that lets you get to know the site's members on a more personal level. But the most modern hookup sites have features like voice and video chat, so you can get to know potential partners a little more intimately. Found someone you want to connect with? Just send out a couple of Be Naughty messages to the members you're most interested in. If you want to see who's online and ready to chat, it's super easy to find out. Just use the Be Naughty search feature to scroll through a list of members who match your criteria. Once you find the people you want to connect with, it's super easy to reach out and start a conversation.
BeNaughty Profiles:
So now it's time to get your profile ready for some action. Start by navigating to the Be Naughty log in page and sign in to your account. We know that this site is all about hookups and casual sex, but that still isn't an excuse to be sleazy. Use your Be Naughty profile as an opportunity to be your most desirable and attractive self. Most hookup sites will ask you questions to help you find the best possible matches.
The BeNaughty questions are pretty concise, so answering all of them is a totally doable task. And yes, we definitely suggest answering all of them. They have to do with your desires, ideals, and bottom lines, so the more information you share, the more compatible your matches will be. We know, filling out your dating site profile isn't exactly your idea of a good time. But put some effort into yours and we promise it will pay dividends. For the record, a good profile always includes several profile pictures. Imagine you wanted to search Be Naughty for matches and all the profiles you saw only had a single picture? It's just not the way to get clicks, likes, and messages. Take a little time to feel good about your profile and we promise you won't regret it.
App:
According to our research, this dating site has an app available for Android. The Be Naughty mobile app is a pretty good experience. While it's more convenient to stay signed in using your app, some people might not want to download it. If this sounds like you, we want to let you know that you can get basically all the same features using the mobile site instead of the app. If you open the site in your mobile browser, you'll be able to access the Be Naughty desktop features using your phone. Whether you decide to download the app or not, the good news is that you've got a lot of options for how to interact with the site.
Pros:
Advanced Search Features: Have a specific type in mind? If so, you'll love that the Be Naughty search features let you filter users by eye color, hair color, marital status, and much more. After all, why should you waste time on profiles of people that don't really interest you?
New Member Notifications: You can actually filter users according to how recently they signed up for the site. If you want to connect with hot singles before anyone else does, you'll love the fact that Be Naughty makes it easy for you to be the first person to message a new member.
Cons:
No Matching Services: If you're looking for the right hookup, you'll need to find it on your own here. There's no set matching feature or algorithm here, so it's up to you to message and find interested parties. Still, if you love the thrill of the chase, that makes it even more fun.
Lack of Profile Verification: Be aware that, as with any casual hookup site, you'll come across a few (but rare) fake profiles here. Just remember the Golden Rule. If something seems "too good to be true," then your gut is right and it's time to move on.
Special Features:
One of the best features that BeNaughty has to offer is the "Like Gallery." There, you can browse through photos of available members, and decide to give them a "heart" or a "next." The feature also allows you to see which users have liked you.
Be Naughty understands that dating is a numbers game. Their "Flirty Message" feature makes it easy for you to send out messages to many members at once, so you won't have to spend all your time coming up with unique messages for every user you're interested in.
Safety:
Before you sign up with Be Naughty, we know that you want to get a better understanding of how they'll protect your privacy. First of all, know that no one will be able to see your profile unless they've also provided the site with a valid email address.
You're also easily able to specify what you would and wouldn't like to receive email notifications about. You can choose to get an alert when someone messages you, when someone views your profile, or even when a new member you might be compatible with joins the site. It's all about controlling how much information you want to receive.
Value for Money:
Okay, the next thing everyone wants to know: Is Be Naughty free? It's very common for dating sites like this one to advertise as free to join or to offer a free trial period. And yes, It's technically free to join. But most users with a free membership have a hard time getting the most out of the site. If you're using Be Naughty free, you might find that you have restricted access or limited options when it comes to some of the site's most important features, like messaging. Even the sites that are truly free to use can be noisy and full of distracting ads. For some people, this can be a big pain. If you have a hard time with busy ads, it might even be worth it to use the paid version of the site.
This is where value takes on a personal significance for each of us. That's right, we're about to get all philosophical on you. When it comes to online dating, the idea of value is a moving target. This means that your idea of value might be really different from another person's. Are you looking at value as the cost per date or the number of dates you actually go on? Or maybe you're interested in marriage and value has to do with meeting that right person.
Before joining a site like Be Naughty, you might want to spend a little time defining the value you hope to get out of the site. Envisioning who you want to meet on a dating site and what kind of connection you'd like to create with them is an important first step. Once you have a clear sense of this, you're much more likely to find experiences that line up with your individual definition of dating success. Of course, at DatingPerfect we always want you to succeed. That's why we offer you all the info we can on the dating sites you want to learn about. Plus, we want to hook you up with Be Naughty coupons whenever we can. Scroll down to learn more.
BeNaughty Costs:
It's completely free to create a basic account with BeNaughty. However, be aware that you're limited to only five free chat messages with other members. And you won't be able to see the profiles and full-size photos of other members with a free account.
Your best bet is to consider the paid account options. The price is $1.41 a day for a three-day trial, $1.30 a day for a one-month subscription, 73 cents a day for a three-month subscription, and 59 cents per day for a six-month subscription.
If you decide to upgrade your account, you'll get some bonuses. These include better search filters, the opportunity to upload photos and videos in private chats with other members, the ability to see full-size photos on other accounts, and completely unlimited chats. A paid account also allows you to fill in the "Looking For" section of your profile.
Review Conclusion:
Interested in learning more about the world of online casual sex (or just naughty chats)? Give Be Naughty a try. You'll love being able to browse local singles and know which other members are online when you are. You'll even have the chance to message multiple people simultaneously. DatingPerfect wants to ensure you always get what you want out of the online dating experience. If that's something strictly casual, then BeNaughty.com is the right place for you to make it happen. Sign up today, and make your fantasies come true as early as tonight.
Want Help Writing Your BeNaughty Profile?
Online dating is hard but DatingPerfect wants to make it easier. If you're struggling to write your Be Naughty profile, let our experts help. Check out our profile writing services now to get more clicks, more likes, and more dates.
BeNaughty Says…
Get a real chance to find the right person, one whom you will never meet in crowded clubs or on other dating sites. It's the person who understands you perfectly! Enter BeNaughty and discover the world of pure passion and naughty dating ideas! Meet open-minded locals who are ready to have some fun, just as you are. BeNaughty is the place where every frisky desire comes true. Use our handy features, which are made especially to help you to find your match! Try it out and feel the difference!
Helpful Resources for Dating
Dating is hard enough as it is. That's why we want to share these tips.
R.K. SINGH
Nice – Google Play Store
Ashish Jain
V nice and don't waste off time – Google Play Store
A V
Lovely – Google Play Store
Baskar B
nice – Google Play Store
Kuruba Chinna
Faking – Google Play Store
Rohit Dubey
Nice – Google Play Store
Jr khao machao
Sex – Google Play Store
Mithlesh Kumar Singh
Good morning bhai log – Google Play Store
A Google User
I LOVE YOU – Google Play Store
Vikasvikas Vikasvikas
Loii – Google Play Store
Pruthiraj Mohanty
Nyc – Google Play Store
A Google user
Very good – Google Play Store
Devraj Keshi
Sex – Google Play Store
Sameer Ansari
Best app – Google Play Store
Jon Loader
Beilliant – Google Play Store
Chavda Gautam
Nice app – Google Play Store
A Google user
Useful – Google Play Store
Luis Echavarria
Hot – Google Play Store
vimal mahapatra
I like etc – Google Play Store
Warren Wright
awesome when it works – Google Play Store
RAJANIKANTH SHETTIGAR
Hot Lady – Google Play Store
Charles Charles
Gorgeous – Google Play Store
dsjony pj
Good – Google Play Store
imam hasan
OK – Google Play Store
PARMARHIMATSINH DHIRUBHAI
Very very very Good….app – Google Play Store
Bangla Exclusive Video JSP
today going to start – Google Play Store
A Google user
Thanks you – Google Play Store
Adelaja gbenga Michael
Best – Google Play Store
A Google user
Mst – Google Play Store
BeNaughty Reviews June 2023
brought to you by DatingPerfect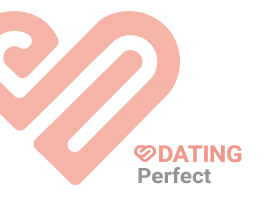 69%
DatingPerfect Ranking