MeetMindful Reviews October 2023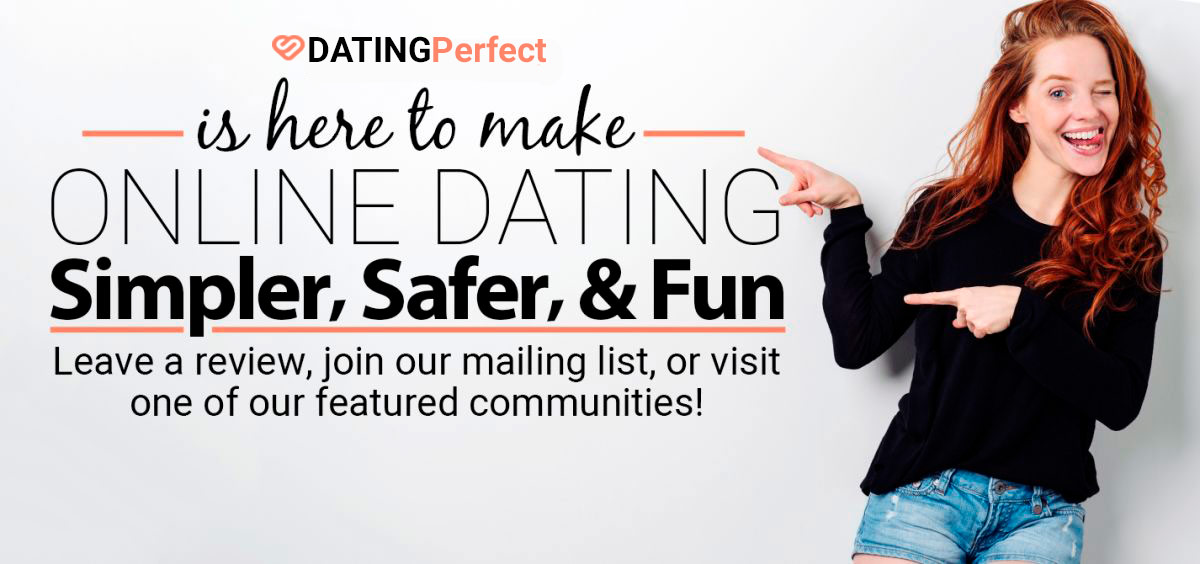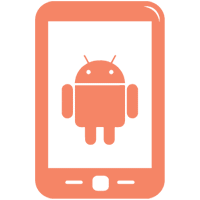 MeetMindful Reviews October 2023
brought to you by DatingPerfect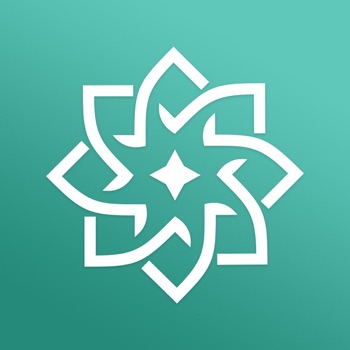 56%
DatingPerfect Ranking
Table of Contents
DatingPerfect Says…
MeetMindful Review Introduction:
What is MeetMindful? It's one of the best dating sites for serious relationships and marriage. This is a place for single people looking for long term relationships and marriage to meet and connect. The site exists to help folks like you discover and form connections with compatible matches. Are you considering joining the MeetMindful website? We want to help you make the best decision for your love life. That's why we'll provide you with all the pertinent info you need to make the right choice for you. In this article, we'll let you know about the site's users, sign up process, safety, costs, and more. Keep reading to discover our full MeetMindful reviews below.
MeetMindful Users:
So, what does the MeetMindful membership look like? In this section, we'll tell you about who tends to join this dating site. Plus, we'll give you an idea of who you're likely to meet if you should choose to join. Because so many of the site's members are looking for the real deal when it comes to dating and marriage, you can expect to meet MeetMindful members who are searching for something more serious. Not seeking a long term relationship or serious commitment? It's better for you to find this out now: MeetMindful dating probably isn't the right choice for you. On the other hand, if you are seeking love and maybe even marriage, this site has a lot of good stuff to offer.
MeetMindful Sign Up:
If you're interested in learning how to sign up for MeetMindful, it's a pretty simple and streamlined operation. You can complete the whole process from start to finish in 15 minutes or less. Want to get started now? Visit the MeetMindful sign in page. From there, you'll need to let the site know who you are and who you want to meet. What does that mean, exactly? The site asks for your gender identification, as well as the gender of your match.

Once you've provided this info, you'll be asked to enter a valid email address and select a password. This is also the time to choose your MeetMindful username. Of course, there's a lot we could say about how to choose the best username. But here's the short version: keep it fun and expressive. A great username makes use of descriptive words and tone to give others an idea of who you are and what you care about.

From here, you'll fill out some basic personal info, like your age and location. The registration process is literally that simple. Once you've got your MeetMindful login, you're free to sign in and start meeting new people right away.
MeetMindful Chat:
So you registered as a member and now you're ready for some fun. Connecting and chatting with your new matches can be really exciting. Pretty much every dating site these days has the basic chat option available. In other words, you can send text messages to people you want to get to know using the site's platform. See someone cute? Use chat features to send out some flirty MeetMindful messages.

But it is the 21st century, you guys. That's why many dating sites are introducing more advanced connection features, like voice and video chat. These can help you get to know potential matches a little better. Interested in connecting with other members on the site and getting to know them? Good news, it's really simple. Just use the MeetMindful search feature to see who's online. Then, when you find someone appealing, just send them a quick message and get a conversation started.
MeetMindful Profiles:
Visit the MeetMindful log in page to get started. Like we mentioned, most people who join this site are looking for long term commitment and marriage. This means that the site is going to ask you for quite a bit of personal info. While it can feel like a lengthy process to some, we encourage you to stick it out. Why? Because the more effort and energy you put into your MeetMindful profile, the greater success the site will have in matching you with its most compatible members.

A big part of filling out your profile will be completing the MeetMindful questions. The purpose of these questions is usually to give the site's algorithm a chance to get to know you a little better so it can suggest viable matches. Want to get more clicks, messages, and likes? Then please take the time to fill out as much information as you can. It will show the site's other members that you're serious about meeting someone and willing to put in the effort. Just put yourself in their shoes for a sec. If you search MeetMindful for a match and all they have on their profile is the most basic data, you're probably not going to stick around. So give yourself the best chance of success with a great dating site profile. We promise it will pay off.
MeetMindful App:
According to our research, this dating site has an app available for iPhone and Android. The MeetMindful mobile app is a pretty good experience. While it's more convenient to stay signed in using your app, some people might not want to download it. If this sounds like you, we want to let you know that you can get basically all the same features using the mobile site instead of the app. If you open the site in your mobile browser, you'll be able to access the MeetMindful desktop features using your phone. Whether you decide to download the app or not, the good news is that you've got a lot of options for how to interact with the site.
Pros:
Cons:
Special Features:
Safety:
Okay, so here's the question everyone wants answered first: Is MeetMindful safe? We always encourage you to make that decision for yourself when you're thinking about joining a dating site. Do a little research and look into the site's safety features. For specific MeetMindful safety tips, you can always refer to the site's own safety page. If the dating site you want to join doesn't have a safety page, use your best judgement before signing up.

Have you encountered predatory behavior on the site? We always encourage you to contact MeetMindful help to report suspicious activity. Trust your instincts if you feel unsafe or uncertain on any site. And never give your personal information to other members. You can help protect yourself and other members by bringing anyone suspicious to the attention of the site's moderators. They can also help if you're having trouble with your account or want to cancel MeetMindful for any reason.
Value for Money:
Okay, the next thing everyone wants to know: Is MeetMindful free? It's very common for dating sites like this one to advertise as free to join or to offer a free trial period. And yes, It's technically free to join. But most users with a free membership have a hard time getting the most out of the site. If you're using MeetMindful free, you might find that you have restricted access or limited options when it comes to some of the site's most important features, like messaging.

Even the sites that are truly free to use can be noisy and full of distracting ads. For some people, this can be a big pain. If you have a hard time with busy ads, it might even be worth it to use the paid version of the site. This is where value takes on a personal significance for each of us. That's right, we're about to get all philosophical on you. When it comes to online dating, the idea of value is a moving target. This means that your idea of value might be really different from another person's. Are you looking at value as the cost per date or the number of dates you actually go on? Or maybe you're interested in marriage and value has to do with meeting that right person.

Before joining a site like MeetMindful, you might want to spend a little time defining the value you hope to get out of the site. Envisioning who you want to meet on a dating site and what kind of connection you'd like to create with them is an important first step. Once you have a clear sense of this, you're much more likely to find experiences that line up with your individual definition of dating success.
MeetMindful Costs:
Review Conclusion:
At DatingPerfect we always want you to succeed. That's why we offer you all the info we can on the dating sites you want to learn about. Plus, we want to hook you up with MeetMindful coupons whenever we can. Scroll down to learn more.

You're here because you wanted to read our MeetMindful reviews. If you've been thinking about joining but you still aren't sure, we hope we could help. This site has a lot to offer people interested in longterm dating and marriage. DatingPerfect wants to help you get the most out of online dating and it all starts with finding the best dating site for you. That's why we write these reviews. We want to provide you with as much useful information as possible about the sites you're thinking about joining. But we can also help by offering you MeetMindful promo codes, so check back often to see what we've got. Ready to start meeting people who want the same things you do? Visit the MeetMindful full site to get started now.
A Deeper Dive into MeetMindful:
Want Help Writing Your MeetMindful Profile?
Online dating is hard but DatingPerfect wants to make it easier. If you're struggling to write your MeetMindful profile, let our experts help. Check out our profile writing services now to get more clicks, more likes, and more dates.
Artist Dating Sites
MeetMindful Says…
Nominated for "Best Up & Coming Dating Site" at iDate Awards 2015! MeetMindful is quickly becoming the top dating app for singles into things like personal development, mindfulness, meditation, yoga, and healthy living meet like-minded people. What can you find in our community? Passion. Love. New things. Health. Art. Nature. Connection. Helping people. Self-care. Growth. Spirit. Positivity. Community. Creativity. Authenticity. We kept hearing from people who live healthy, conscious lifestyles about their struggles to find and interact with other like-minded people; instead of playing dating games, they want to meet others on a similar path. So we decided to create a trusted environment where people can connect with potential partners who share their values and support their lifestyle. Introduce yourself today! MeetMindful Premium is available after you 2-day trial period, enabling you to privately message with other members and access your recent profile views. If you upgrade to Premium during your trial, your remaining trial time will be forfeited and your subscription period will begin immediately. Premium memberships are available as 1, 3, 6, and 12 month automatically-renewing subscriptions, starting at $9.99. Prices may vary based on your geography. Payment will be charged to your iTunes Account when you confirm your purchase, and your subscription automatically renews unless auto-renew is turned off by you at least 24-hours before the end of the current period. Your account will be charged for renewal at the same price within 24-hours prior to the end of the current period. To disable auto-renew, visit your Apple ID subscription settings after purchase. No cancellation of the current subscription is allowed during active subscription period. Please visit our Help Center, Privacy Policy, and Terms of Use pages for more information: Help Center: https://app.meetmindful.com/settings/help Terms: https://app.meetmindful.com/settings/terms Privacy Policy: https://app.meetmindful.com/settings/privacy
Owner's Total Communities: 1
Owner/Operator:
Self
Helpful Resources for Dating
Dating is hard enough as it is. That's why we want to share these tips.
Lilliandcharles
I downloaded this app thinking I'd meet more friends since I'm new to the area. But alas, the very first guy I met, quickly discovered was my twin, my needle in a haystack, my ride-or-die, my fellow dreamer. I'm so grateful I responded to that Facebook ad. My life single was good, and now it's good to with a best friend and lover by my side 😉 Oh if you're curious to see us, look up "lilli and Charles" "what are you doing New Year's Eve" on YouTube or Facebook. Couple things about it. Sure there are less people than say tinder or bumble, because for one it's newer, and for two the people seem to have more quality on it. I never paid for subscription personally so I wouldn't have any opinion about rates. The free version worked for me, now two years later we've been married for a year and still very grateful for this app! – Apple App Store
Fantabulous leon
Cool – Apple App Store
offline4765
Thanks for your site – Apple App Store
Alynn2222
I'm so glad I didn't listen to negative reviews regarding this site! Of course they have their place for site development as well. Overall I really like this site for the thorough questionnaire that gave me a chance to analyze my swipes. It was refreshing to connect with like minded folk and all that. I met some really cool guys on this site. Not to mention, the most awesome guy ever who I am dating
Rapdrew
I met the love of my life on this app! Its interface is a little clunky at times (e.g. if someone gives you their phone number, you can't tap it to send them a text) but using this app literally changed my life so I'd say it deserves 5 stars. – Apple App Store
Looking on the Bright Side
Not just another dating site. This one seems to help filter out the "noise", making for a more pleasant and peaceful experience. – Apple App Store
micelleyy
I'm not seeing any likes nor receive any replies to the message I send to people , I'm not sure if what's going on, and I already filled my profile up to 96% which I believe is more than enough, is this site still active or not – Apple App Store
AppGuru14
I have recently got into the world of online dating apps, and it is refreshing to see so many women who think more like I do – Apple App Store
Ericavarnavich
Plenty of yoga practicing fish out there! – Apple App Store
fallinggreenleaf
Great dating app. Quality people. Well run company of people who care about helping you find a date. Well worth the cost but grateful it's not too expensive as this journey in dating takes work putting yourself out there. – Apple App Store
Brigitte333
I almost didn't sign up for Meet Mindful because of the poor reviews. Yes, it costs money. Yes, you should bite the bullet and invest. They have to pay their bills somehow, and it's not free to run a company. That said, while the pool of men is smaller – the quality is MUCH higher than any of the conventional apps. The one date I've been on blew all my Hinge, Match and Okcupid dates out of the water. If you're looking for people who have depth and are more open to relationships, this is the place. I hope it stays around because it's a much needed addition to the dating world, and an important one. – Apple App Store
Life'sJourney
In general I have found that Meeting Mindful attracts wiser, more introspective people than other dating apps. The woman whom I have met are generally sincere, well educated and know what they want in life. – Apple App Store
my queen helene
Sincere and a different experience from the masses. – Apple App Store
Sarah BD
A positive amidst the negative reviews I read so many bad reviews I was shocked at myself for downloading it anyway. Granted I have only used it for 2 hours. I think interface is very good, the things to search for more clever than competitors, and was a good mix of people. Although again not used for long. Yes premium is pricey and don't like when they say oh you appreciate it more when you have to pay. That annoys me. All dating sites charge alot it's normal. All in all pleasantly surprised – Google Play Store
JJ Denver
First I'm not a guy you would find on bumble or tinder. Came across Meetmindful and I believe because it wasn't free and the type of people they are attracting on the app, the quality of humans I have connected with are the best. For me it's about quality. – Apple App Store
mysticarl
More people join, this is a great site for folks into meditation, spirituality and social justice! – Apple App Store
Kristina Jones
I'd love the creators to know that your app connected me with the love of my life. We began dating 15 months ago, and to this day we can't believe we found each other. Our connection and love just keeps growing. Jokingly we'll ask the other person "How did this relationship happen?", and the other person always says "Magic"….but really is was the MeetMindful app. I can't thank you enough. You made magic happen. – Google Play Store
kevyano De German
This app is really lovely – Apple App Store
Daryl D
Great for like finding like minded people. – Google Play Store
Cditore
I love the profiles, and details that go into them to help find matches with people you genuinely have things in common with. The quality of people I've met on this dating site is remarkable! After horror stories from friends on other sites I'm thankful for Meetmindful because it is legitimate and the people are genuine. That's not always easy to find! Give it a try, you won't be disappointed! – Apple App Store
MooreVoice
This app is completely different than any that I've ever seen. I love the way that it really gets to the core of who you are. The lifestyle filters are helpful to be able to determine if someone is a good fit. It seems that it's not widely adopted yet, so the selection of individuals limited. But then, I'm really only looking for one person.
3Divinity
I've been with Match and POF and have had the most success with Meet Mindful ! There's no pressure, it's easy to weed out the ones that are not a match, and it feels more authentic. Thanks MM keep up the good work ! – Apple App Store
F.Dude
The most notable aspect of this app is that if you have a defined spiritual path and want to meet someone similarly situated, this works. It worked for us. It was very simple: My wife, a Japanese Buddhist, searched for Buddhist men who were serious about the path. She contacted me – American yogi Bujew- and the rest is a sweet, infinitely unfolding story. Is it a coincidence that mindfulness is the central aspect of Buddhism? – Apple App Store
MattGuccu
I was on this app for about a year. This past December, I matched with the love of my life. Now I'm not saying this will work for everyone cuz it definitely took time to find each other. This app is definitely more personal and gives more information on potential partners than tinder or bumble. We've been dating for 2 months now & I can't believe I get to wake up with the love of my life. Thank you MeetMindful!
Bee Papillon
It's fun because thanks to the categories, I can quickly tell who I do NOT want to be matched with. I love the improvements. – Google Play Store
Marathon Music
I'm jumping back into it after getting over my online dating fears. and from what I've experienced, MeetMindful is good, and it's made with good intentions. it reminds me to love people for who they are, and enjoy the physical beauty as like, icing on the top. I support this app, I hope it gets more exposure. – Google Play Store
Kamal Delchad
Limited selection, but quality people – not horrible at all! – Google Play Store
stubbler1969
I only met and dated smart, sophisticated, and mature women on meetmindful. All with warm hearts, accomplished, and with good values—humanists and progressives at their core. In fact, I met the love of my life on Meetmindful, and we're deeply in love. It's not for everyone. This system works for mature people with a higher level of intention and emotional intelligence. – Apple App Store
mary nortey
Great – Google Play Store
A Google user
I highly recommend this app. I found it very helpful and met someone that I really, really like. We've been dating for over 6 months now. – Google Play Store
MeetMindful Reviews October 2023
brought to you by DatingPerfect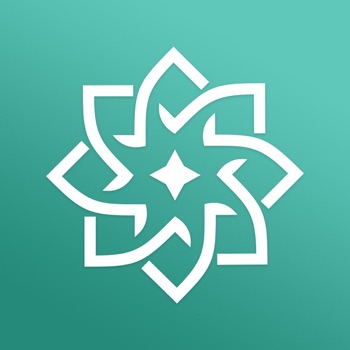 56%
DatingPerfect Ranking