Mutual Reviews December 2023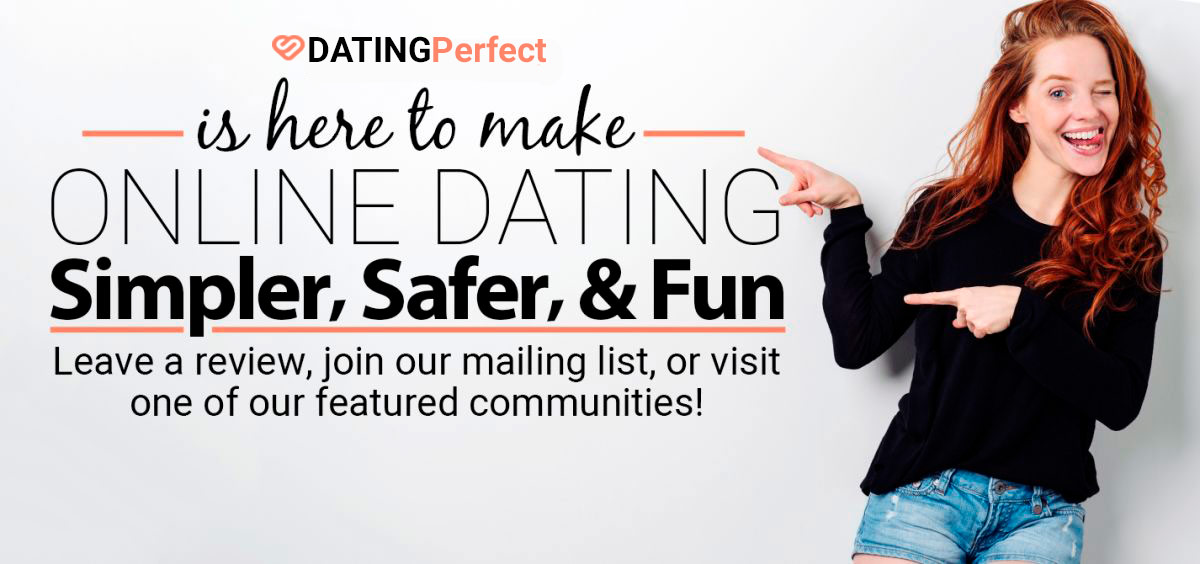 Mutual Reviews December 2023
brought to you by DatingPerfect
44%
DatingPerfect Ranking
Table of Contents
DatingPerfect Says…
Mutual Review Introduction:
What is Mutual? It's one of the best dating sites for serious relationships and marriage. This is a place for single people looking for long term relationships and marriage to meet and connect. The site exists to help folks like you discover and form connections with compatible matches. Are you considering joining the Mutual website? We want to help you make the best decision for your love life. That's why we'll provide you with all the pertinent info you need to make the right choice for you. In this article, we'll let you know about the site's users, sign up process, safety, costs, and more. Keep reading to discover our full Mutual reviews below.
Mutual Users:
So, what does the Mutual membership look like? In this section, we'll tell you about who tends to join this dating site. Plus, we'll give you an idea of who you're likely to meet if you should choose to join. Because so many of the site's members are looking for the real deal when it comes to dating and marriage, you can expect to meet Mutual members who are searching for something more serious. Not seeking a long term relationship or serious commitment? It's better for you to find this out now: Mutual dating probably isn't the right choice for you. On the other hand, if you are seeking love and maybe even marriage, this site has a lot of good stuff to offer.
Mutual Sign Up:
If you're interested in learning how to sign up for Mutual, it's a pretty simple and streamlined operation. You can complete the whole process from start to finish in 15 minutes or less. Want to get started now? Visit the Mutual sign in page. From there, you'll need to let the site know who you are and who you want to meet. What does that mean, exactly? The site asks for your gender identification, as well as the gender of your match.

Once you've provided this info, you'll be asked to enter a valid email address and select a password. This is also the time to choose your Mutual username. Of course, there's a lot we could say about how to choose the best username. But here's the short version: keep it fun and expressive. A great username makes use of descriptive words and tone to give others an idea of who you are and what you care about.

From here, you'll fill out some basic personal info, like your age and location. The registration process is literally that simple. Once you've got your Mutual login, you're free to sign in and start meeting new people right away.
Mutual Chat:
So you registered as a member and now you're ready for some fun. Connecting and chatting with your new matches can be really exciting. Pretty much every dating site these days has the basic chat option available. In other words, you can send text messages to people you want to get to know using the site's platform. See someone cute? Use chat features to send out some flirty Mutual messages.

But it is the 21st century, you guys. That's why many dating sites are introducing more advanced connection features, like voice and video chat. These can help you get to know potential matches a little better. Interested in connecting with other members on the site and getting to know them? Good news, it's really simple. Just use the Mutual search feature to see who's online. Then, when you find someone appealing, just send them a quick message and get a conversation started.
Mutual Profiles:
Visit the Mutual log in page to get started. Like we mentioned, most people who join this site are looking for long term commitment and marriage. This means that the site is going to ask you for quite a bit of personal info. While it can feel like a lengthy process to some, we encourage you to stick it out. Why? Because the more effort and energy you put into your Mutual profile, the greater success the site will have in matching you with its most compatible members.

A big part of filling out your profile will be completing the Mutual questions. The purpose of these questions is usually to give the site's algorithm a chance to get to know you a little better so it can suggest viable matches. Want to get more clicks, messages, and likes? Then please take the time to fill out as much information as you can. It will show the site's other members that you're serious about meeting someone and willing to put in the effort. Just put yourself in their shoes for a sec. If you search Mutual for a match and all they have on their profile is the most basic data, you're probably not going to stick around. So give yourself the best chance of success with a great dating site profile. We promise it will pay off.
Mutual App:
According to our research, this dating site has an app available for iPhone. The Mutual mobile app is a pretty good experience. While it's more convenient to stay signed in using your app, some people might not want to download it. If this sounds like you, we want to let you know that you can get basically all the same features using the mobile site instead of the app. If you open the site in your mobile browser, you'll be able to access the Mutual desktop features using your phone. Whether you decide to download the app or not, the good news is that you've got a lot of options for how to interact with the site.
Pros:
Cons:
Special Features:
Safety:
Okay, so here's the question everyone wants answered first: Is Mutual safe? We always encourage you to make that decision for yourself when you're thinking about joining a dating site. Do a little research and look into the site's safety features. For specific Mutual safety tips, you can always refer to the site's own safety page. If the dating site you want to join doesn't have a safety page, use your best judgement before signing up.

Have you encountered predatory behavior on the site? We always encourage you to contact Mutual help to report suspicious activity. Trust your instincts if you feel unsafe or uncertain on any site. And never give your personal information to other members. You can help protect yourself and other members by bringing anyone suspicious to the attention of the site's moderators. They can also help if you're having trouble with your account or want to cancel Mutual for any reason.
Value for Money:
Okay, the next thing everyone wants to know: Is Mutual free? It's very common for dating sites like this one to advertise as free to join or to offer a free trial period. And yes, It's technically free to join. But most users with a free membership have a hard time getting the most out of the site. If you're using Mutual free, you might find that you have restricted access or limited options when it comes to some of the site's most important features, like messaging.

Even the sites that are truly free to use can be noisy and full of distracting ads. For some people, this can be a big pain. If you have a hard time with busy ads, it might even be worth it to use the paid version of the site. This is where value takes on a personal significance for each of us. That's right, we're about to get all philosophical on you. When it comes to online dating, the idea of value is a moving target. This means that your idea of value might be really different from another person's. Are you looking at value as the cost per date or the number of dates you actually go on? Or maybe you're interested in marriage and value has to do with meeting that right person.

Before joining a site like Mutual, you might want to spend a little time defining the value you hope to get out of the site. Envisioning who you want to meet on a dating site and what kind of connection you'd like to create with them is an important first step. Once you have a clear sense of this, you're much more likely to find experiences that line up with your individual definition of dating success.
Mutual Costs:
Review Conclusion:
At DatingPerfect we always want you to succeed. That's why we offer you all the info we can on the dating sites you want to learn about. Plus, we want to hook you up with Mutual coupons whenever we can. Scroll down to learn more.

You're here because you wanted to read our Mutual reviews. If you've been thinking about joining but you still aren't sure, we hope we could help. This site has a lot to offer people interested in longterm dating and marriage. DatingPerfect wants to help you get the most out of online dating and it all starts with finding the best dating site for you. That's why we write these reviews. We want to provide you with as much useful information as possible about the sites you're thinking about joining. But we can also help by offering you Mutual promo codes, so check back often to see what we've got. Ready to start meeting people who want the same things you do? Visit the Mutual full site to get started now.
A Deeper Dive into Mutual:
Want Help Writing Your Mutual Profile?
Online dating is hard but DatingPerfect wants to make it easier. If you're struggling to write your Mutual profile, let our experts help. Check out our profile writing services now to get more clicks, more likes, and more dates.
Mutual Says…
Mutual is a dating app for LDS singles that's custom built by BYU grads. We understand the challenges of Latter-dating, especially after leaving Provo! Our mission is to create a place that members of the Church can trust, which encourages meaningful connections and real dating. We require authentication through Facebook and our LDS team initially reviews all user profiles. We make it easy for users to report inappropriate behavior, and we've included a bunch of nifty app features to help our LDS singles community get to know each other beyond a few profile pictures.
After downloading, fire up the app, create your profile, and start matching with other Latter-day singles in your area. Swipe side-to-side to see someone's pictures, and tap on the screen to learn more about them. Swipe up if you're interested, and swipe down to anonymously pass and move to the next person. If someone likes you back, then…wait for it…it's Mutual! You'll be able to connect and chat with your matches within the app.
We designed Mutual so members of the Church of Jesus Christ of Latter-day Saints (Mormons) can find people with similar interests and standards. We listen to feedback, and we love hearing your success stories!
Mutual is free, and to keep it that way, we will eventually allow users to unlock new, premium features at a reasonable price that will only apply if you choose to use them.
In the words of Brigham Young, "This is the place."
Owner's Total Communities: 1
Owner/Operator:
Self
Helpful Resources for Dating
We like to share the love. Hopefully, you find these articles as useful as we have.
Engineer Bragg
Do you want full remote access to the partner phone you want to match, chat and date. Via any social media or you wanna know more about the partner like what he or she is doing & where he or she is located without her suspecting anything, like any phones hacking or tracking issues, all social media like Facebook, Instagram, Snapchats, Skype, Tik Tok, email & gmail, Twitter, hangouts, Kik and many more. Lost & recovery of any phones or accounts, text messages, clearance of bad review, credit score booster, binary lotto numbers, CCTV database, result upgrades, loading of accounts & more. Reach him today with the mighty invisible hacker (
[email protected]
.com) for a fast and reliable service with affordable charges with anything that has to do with hacking, spying or tracking. Try him today and thank me later – Apple App Store
sanvitomarina
Great app – Apple App Store
Honestly Mutual is great at their job-helping you connect with new people who have similar values and likes
Jj-homer
Works great. Some people are shallow but many users so it isn't all shallow. – Apple App Store
Iamjuliat….
Not saying everyone on here will, but both my sister and I found our husband through this app. One thing I would suggest to Mutual is: you should allow people to anonymously rate the date and leave comments about the person. The person who they are rating never sees it but that way women or men can be warned if the guy is a creep or really weird or anything else. That would make the app safer. Also other people can "agree" or "disagree" if that is true or not – could be a good idea. – Apple App Store
thundercoin
Only real issue is with the character limit in the bio. It works for some, but for longer-scripted, in-detail bios, it falls a bit short. Note to those who download the app: Please be advised that a lot of accounts (due to the aforementioned limit, or just personal choice in general) will typically have extra short bios, no bios at all, or just have a social media link/username in the bio itself. – Apple App Store
GiftofRevan
Just wanted to say that I used this app till i met my wife. Forgot to leave a review but just wanted to say that I would never have met her were it not for this app. I definitely went on a lot of dates and some people were just looking for friends. However, I think if you want to meet people and take a chance you may find someone who you would never meet trying face to face. As the guy it is important to actually message people you match with and ask them questions. Make the move to ask them out. Great app, we celebrate the birth of our first child and would highly recommend this app to anyone. – Apple App Store
Big18Stan98
❤️❤️❤️ – Apple App Store
IdiocracyAmerica
Although I wouldn't know because I haven't been. When I was married there were both good & bad things about it, but all I know is this: it is SO important to marry the right person for You. Coincidentally, I guess marriages can keep crime down, or something like that. The end – Apple App Store
use the app strides
If you lie to me, I will not reply. 801-888-4024 – Apple App Store
queenfears
I absolutely love this app the only complaint I will make is that there is no message sound so in so many messages you you don't even know unless you look at your phone that would be the only changes I would make to the app is add sound messaging – Apple App Store
Mahogany Rosie
I met my amazing husband on this app! We chatted online for 7 months before dating in person. We were engaged for 10 month. And have been happily married for 2 years! It is smart to say be careful on this app, you never know who you will meet. But if you're truly ready to settle down, this is app is perfect! Always remember to be patient. I was on this app for almost a year before meeting my husband. I did meet a lot of wonderful people on this app, so thank you mutual for helping me meet my eternal companion! – Apple App Store
queenfears
I absolutely love this app the only thing I hate is that you do not get the option for notification sound – Apple App Store
Al 5720
The app worked great, hardly had any glitches, easy to maneuver, never had big issues. I had this app for about 3 years, my now husband had only been on it for 3 days before we met haha. Always be cautious when online dating, I always met in public settings on my first dates and checked in with a friend before and after! So glad I didn't just give up, there's no way I would've met my husband in day to day life, we're truly made for each other. – Apple App Store
hspacktoone
I started off using tinder (which is encompasses a huge variety of people) but when mutual came out I was stoked. It's a great way to meet other members of the church when you're living in a place with very limited options. Just like any dating app you have to learn to really narrow down what you're looking for instead of saying yes to anyone you deem attractive. I had a lot of things I looked for that were red flags. After using it for about 8 months, I matched with someone I clicked instantly with, we did long distance for 8 months, and got married. Been married now for a year and a half with a baby and life's never been better. Be patient, be smart, and you might just meet the person you'll spend an eternity with. Let's be honest, people rarely get asked on dates traditionally these days, so give this a try. You've nothing to lose! – Apple App Store
White onion
I downloaded it originally as a joke among friends but it got me back into the dating world after my mission. Honestly it was a great way to find more friends, and then one day I swiped up and now we're married. – Apple App Store
AoiSora24
I love this app, I must say that I only had positive experiences with this app. I met a bunch of really nice guys and then I found my husband. He was in Japan, of all places! He spoke English due to his Australian mission. If it wasn't for this app, I would gave never met my sweet husband! As always with online dating, be safe and be smart! Great app though and a lot less creepers than on other dating sites I had used! – Apple App Store
green_eyesgirl
I am 50+ and met my eternal sweetheart on Mutual. It definitely worked for me! – Apple App Store
yo0shii-bertha
I downloaded this app 2 weeks before meeting my now husband. Like any other app, there's weird and very sick people out there. Be safe and don't share too much till you know is safe. This app is great. I used it when it was more simple but i think te new updates are great and fun! I have many friends that also met their soulmates through this app
AnneTodd
I was one of those skeptical, eye-rolling YSA who thought online dating is where you just meet the creeps. Then I met my husband on Mutual. We've been married for over 3 years and have a 5-month-old little boy! How to find THE match: 1) Turn off the location filter. We were in the same stake and both graduated in the college of humanities at BYU, the same year, and never met; moved to two different states and because of Mutual finally saw each other. 2) Turn off the height filter, ladies. He's an INCH shorter than me, so I never saw him until I turned off that dumb filter. And now I'm married to my best friend who's perfect for me in every way. 3) Try, try, try, again. Before I finally swiped yes, I swiped no and got that "it came to pass you ran out of options, get it together and try one of these guys again" message. 4) Don't overthink it. He laughs all the time about how my profile only had one measly picture and like zero text about myself. Luckily he messaged me anyway and I messaged him back. It didn't take many paragraphs back and forth before we realized we liked talking and moved on to calls and Facetime. Bottom line: it's a fantastic app, so try it! – Apple App Store
Jcmm8986
Been married to my wife that I found on mutual for about 3 months, took about a year and a half of swiping to find her though lol. It works if you work and exercise patience. – Apple App Store
emmhenn
I was skeptical at first when my friends told me to get mutual after I just returned home from my mission in Thailand. But I thought of it as a good tool to meet more people. Every date that didn't go so well I would say "one more date closer to meeting the right guy for me". It worked! I swiped on a guy I generally wouldn't think I'd swipe on. His caption was that he was "looking for some fun dates to go on" Bingo someone who actually wanted to go on a date! We got Thai food since his dad also served there and the rest is history! The app only worked for us because we were sincere.
MissieMee
I met my husband on mutual!! I will forever be grateful to the developers for that! I used the app for a couple years before I met my husband so just be patient with the process! Even though this app helps make it easier to meet people, that doesn't mean it's going to happen right away. Always be careful of creepers and liars. I fortunately they are everywhere so make smart choices when going on dates from ANY dating app. – Apple App Store
Alex&Millie!!
I met my beautiful wife on mutual in 2017 and it changed my life forever. Thank you Mutual. – Apple App Store
1989 Mouth
My wife and I completely work different shifts. She is a NICU Nurse and loves working the night shift. I am in Software Sales and work a 9-5 job. If it weren't for Mutual, we legitimately would not have met. I found the woman who has become my best friend. We are not afraid to tell people we met on Mutual. It's cool to see a lot of other people finding the same thing. Dated a lot of women on here and they were all great. The Mutual app is the reason I am married to my best friend. Thanks Mutual Developers!
hflanderson
I met my husband on Mutual in 2017 and now we have a little girl together, and I'm a stepmom to his daughter. Two and half years of marriage so far, and I have Mutual to thank for it all, truthfully. We would not have met on our own otherwise. – Apple App Store
Stormalu98
I didn't expect to find my husband on a dating app, but it happened. Mutual was the best dating app that I had ever used. He was the first guy I matched with. We have now been married for 2 years. Thank you Mutual for helping me find my Eternal Companion! I definitely recommend this app! – Apple App Store
sorelaine
Mutual is great! It looks like you have to pay now, but you didn't have to back when I used it. I met my husband (who's from Australia) on it. We've been married 2 years and have a baby. I'd definitely recommend it 🙂 – Apple App Store
brando_squire
I used Mutual from pretty much the moment it became available on iOS. I figured it was my best chance of meeting new people. It can be hard to meet new people while you're busy in school. With homework, classes, work and friends, it can be hard to be in situations to meet new people. That's why Mutual is so nice. You can match with someone who may be interested in you instead of walking around campus looking for a cute girl. I met a lot of great people on this app. I even met my current wife because of it. So if you haven't checked Mutual out, get on it! – Apple App Store
TannerE17
I've met some genuinely kind and cool girls on the app. Happy with the experience overall. – Apple App Store
Mutual Reviews December 2023
brought to you by DatingPerfect
44%
DatingPerfect Ranking