Passion.com Reviews December 2023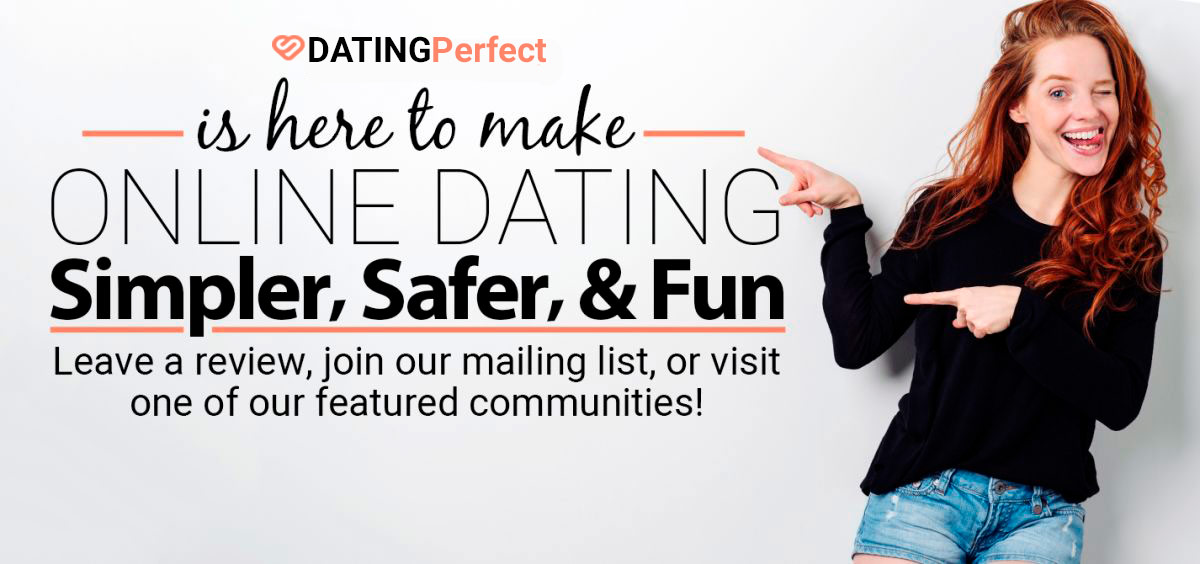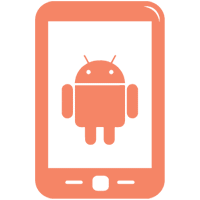 Passion.com Reviews December 2023
brought to you by DatingPerfect
Table of Contents
DatingPerfect Says…
Passion.com Review Introduction:
Lots of your friends are currently in long-term relationships — and while you're certainly happy for them, that's just not what you're looking for right now. Instead, your focus is more on casual sex and dating and connecting with people you can enter into a mutually beneficial arrangement with. Whether you're interested in a one-time encounter, want to get more sexual experience, or are trying to find a "friends with benefits," you know that you don't want anything too serious. You want to use online dating and hookup sites to help you find others who feel the same way. Passion.com is one site that can certainly offer that. Before you create a profile, you want to study up on Passion.com reviews to make sure it's a good fit for you. Read on to access DatingPerfect's review and summary of what Passion.com is all about.
Passion.com Users:
One of the best things the Passion dating site has to offer is its inclusivity. It's open to single men, women, and gender non-conforming individuals of all sexual orientations. Couples who are interested in casual sex are also welcome to join to connect with other singles and swinging couples.
Passion.com is primarily for casual and fast intimate encounters, with no strings attached. That's not to suggest that relationships or lasting arrangements can't be formed on this site, but just that it's not the primary goal of people who sign up with Passion.com. However, it's certainly open to all age ranges, experience levels, and even those who are interested in exploring kinkier sex.
Passion.com Sign Up:
To sign up, you first just need to specify your relationship status and whether you're looking to connect with singles or couples. Then, you put in your date of birth and current zip code or location. Next, you'll choose a username and password, and provide your email address.
You'll also be asked to specify your relationship status, race, and sexual orientation. You can opt for the "Prefer not to say" option in answer to any of these questions. After that, you'll fill in a sort of "tagline" for your profile, and have space to write a bit about yourself and what you're looking for. You'll need to click on an activation link in order to view your profile and get started on the site.
Although Passion.com definitely has lots of different features, the good news is that the clear menu options make navigating them fairly easy. You can find the drop-down option for the things you want quickly, and you don't have to click through lots of different pages to get it. There's also a sidebar that makes things even simpler, and editing your profile is a snap.
Passion.com Chat:
Okay, your new account is registered and ready to go…and so are you. It's time to start chatting with some hotties. Most dating sites have a chat feature that lets you get to know the site's members on a more personal level. But the most modern hookup sites have features like voice and video chat, so you can get to know potential partners a little more intimately. Found someone you want to connect with? Just send out a couple of Passion.com messages to the members you're most interested in. If you want to see who's online and ready to chat, it's super easy to find out. Just use the Passion.com search feature to scroll through a list of members who match your criteria. Once you find the people you want to connect with, it's super easy to reach out and start a conversation.
Passion.com Profiles:
So now it's time to get your profile ready for some action. Start by navigating to the Passion.com log in page and sign in to your account. We know that this site is all about hookups and casual sex, but that still isn't an excuse to be sleazy. Use your Passion.com profile as an opportunity to be your most desirable and attractive self. Most hookup sites will ask you questions to help you find the best possible matches.
The Passion.com questions are pretty concise, so answering all of them is a totally doable task. And yes, we definitely suggest answering all of them. They have to do with your desires, ideals, and bottom lines, so the more information you share, the more compatible your matches will be. We know, filling out your dating site profile isn't exactly your idea of a good time. But put some effort into yours and we promise it will pay dividends. For the record, a good profile always includes several profile pictures. Imagine you wanted to search Passion.com for matches and all the profiles you saw only had a single picture? It's just not the way to get clicks, likes, and messages. Take a little time to feel good about your profile and we promise you won't regret it.
 App:
According to our research, this dating site has an app available for iPhone and Android. The Passion.com mobile app is a pretty good experience. While it's more convenient to stay signed in using your app, some people might not want to download it. If this sounds like you, we want to let you know that you can get basically all the same features using the mobile site instead of the app. If you open the site in your mobile browser, you'll be able to access the Passion.com desktop features using your phone. Whether you decide to download the app or not, the good news is that you've got a lot of options for how to interact with the site.
Pros:
The "Online-Only" Options: We love that there are tons of ways you and your partner can have fun without having to meet up in person. Watch — or star in — a webcam show, check out and comment on member photos, and even participate in polls and conversations in the online community.
Cupid Preferences: Passion.com also allows you to list your "Cupid Preferences." You can edit the age range, gender/sexual orientation, and even marital status of people you're interested in hooking up with at any time. That way, you'll always be able to keep your options open and try something new!
Cons:
Limited Access for Free Members: Unfortunately, you just won't be able to get much out of Passion.com without ponying up a bit of cash — and the site is definitely designed to encourage you to pay for a membership. Of course, the upside is that people who are willing to pay are serious about getting what they want out of their experience on the site.
Potential Flakes: This certainly isn't something that's specific to Passion.com, but rather happens a lot when you sign up for a website that's primarily based around casual encounters. Members that you talk to might sound ready for anything. You might invest a lot of your time in planning a meeting and setting limits and expectations. But as soon as you talk about really meeting up, they disappear. Be prepared to deal with this, and try to look at it as a rite of passage.
Special Features:
Passion.com certainly has no shortage of special features. You can enter into adult chat rooms, access live webcam feeds and check out naughty photos, and you can even connect with members close to your current location. The site also ranks its hottest photos and videos, most popular members, and much more.
One other feature we know you'll love? The blog and erotic stories sections. Here, you can pick up sex tips and tricks, or even read a few sexy stories to get you in the mood. If you're looking for sex that's a bit on the wilder side, we suggest you take advantage of the Kink Search feature. This allows you to find people who you know are into exactly the same kinds of naughty, adventurous things in the bedroom that you are.
Safety:
It goes without saying that, especially when you sign up for a casual sex site, your privacy is important to you. No one can view your profile without creating an account first (and verifying their email address.) Furthermore, the site promises never to share your images or data.
You can also send private albums and messages to other users, and block members that bother you. You can adjust your privacy settings more extensively here than on other sites. This gives you much more control over who can see what on your profile.
Value for Money:
Okay, the next thing everyone wants to know: Is Passion.com free? It's common for dating sites to advertise as free to join or to offer a free trial period. And yes, It's technically free to join. But most users with a free membership have a hard time getting the most out of the site. If you're using Passion.com free, you might find that you have restricted access or limited options when it comes to some of the site's most important features, like messaging. Even the sites that are truly free to use can be noisy and full of distracting ads. For some people, this can be a big pain. If you have a hard time with busy ads, it might even be worth it to use the paid version of the site.
This is where value takes on a personal significance for each of us. That's right, we're about to get all philosophical on you. When it comes to online dating, the idea of value is a moving target. This means that your idea of value might be really different from another person's. Are you looking at value as the cost per date or the number of dates you actually go on? Interested in marriage? Then value means meeting that right person.
Before joining a site like Passion.com, you might want to spend a little time defining the value you hope to get out of the site. Envisioning who you want to meet on a dating site and what kind of connection you'd like to create with them is an important first step. Once you have a clear sense of this, you're much more likely to find experiences that line up with your individual definition of dating success. Of course, at DatingPerfect we always want you to succeed. That's why we offer you all the info we can on the dating sites you want to learn about. Plus, we want to hook you up with Passion.com coupons whenever we can. Scroll down to learn more.
Passion.com Costs:
It's free to create an account on Passion.com. You can also see messages that you've received in the "chat" function on the site. However, the truth is that you really can't do much without opening your wallet.
You can send a "Flirt" to another member or couple for $1. It costs $3 to be able to view a single profile for 30 days. Your best bet is usually to upgrade your account to the "Gold Membership" plan. This costs $40 for one month, $27 a month for three months, or $20 a month for one year. This will give you the ability to be contacted by anyone on the site. Plus, your profile will also be made more visible in search results. You'll also get unlimited webcam access, be able to send flirts and messages to anyone, and even enjoy upgraded group chat benefits.
Review Conclusion:
If you're looking to meet up with other people who want to keep things casual, try Passion.com. It's also an awesome way to introduce yourself to the kinkier side of online dating. With top-notch security and lots of online-only options to explore, you can get comfortable with new experiences. At DatingPerfect, we're all about helping you to get what you want. So, why wait another minute? Sign up with Passion.com today.
Want Help Writing Your Passion.com Profile?
Online dating is hard but DatingPerfect wants to make it easier. If you're struggling to write your Passion.com profile, let our experts help. Check out our profile writing services now to get more clicks, more likes, and more dates.
Top Dating Sites
Passion.com Says…
Passion, as part of its automated affiliate program rules, prohibits the sending of commercial emails and other promotional methods that may violate applicable laws and/or is otherwise inappropriate. You can help us. If you have received any form of promotion which you would like to advise us of, please contact us immediately, using the form below, so that we may investigate it and take further action, if necessary. Thank you.
Helpful Resources for Dating
Now that DatingPerfect is your resource for all things dating, here are some other pages you may want to visit.
Check out how Wikipedia defines dating before you try to define it for yourself.
DatingPerfect wants to help you protect yourself and so does the University of South Carolina.
Trust Me! No, wait, don't trust me. Or anyone else, for that matter. This short, helpful article tells you how to steer clear of dating scams.
MiamiRicky
CONTACT ME , LOTS OF POTENTIAL ! NEXT BIG THING!!! – Apple App Store
Adam King
Banging Come on Passion!! – Google Play Store
Josh Holmes
Great app – Google Play Store
david ward-foxton
Nice Just need some events to look forward too .. – Google Play Store
Vivienne Baggotts
great app Forward thinking love it great app – Google Play Store
Lee Walker
🙂 Looming forward to this – Google Play Store
Michael Upton
Wicked Really nice app love it love passion – Google Play Store
Lynne Brimicombe
Love it! C'MON paSSion! Great to read about the history and look forward to future events! Thanks JFK! 🙂 – Google Play Store
Adam Gibson
It's about time!! Love it! – Google Play Store
Mikeyangelo5150
Better than any dating site – Apple App Store
Elizabeth Driu Sokimi
It's Ok – Google Play Store
bumblebree0514
I like the simplicity of tinder but the quality is… you know. This app could be great because swiping left or right makes everything convenient and attractive. However, too many people without pictures. And my filters don't work. There are enough people more than twice my age or more than twice the distance I chose. Makes it pretty useless if I can't see what I'm looking for. I ran into the same problem with POF as well, just on fewer occasions. Hopefully it's a bug that's fixed soon because I think combining the good parts of tinder and POF would make a pretty good app. – Apple App Store
cmhernandez714
Why must you have a Facebook account to use this app. It kills the whole purpose of it. Please reconsider having a signup option. I don't have use social media. Either than that it looks like it can be an alternative to POF. The design looks very stylish. Consider doing that to POF… – Apple App Store
San Jose 1
You need to come up with at least one more way to sign up besides facebook. – Apple App Store
Nik00078
App doesn't even function – Apple App Store
Gchiara
nothing booo – Apple App Store
Havok1200
It doesn't work. All it does is spin like it's downloading data. Never has a single pictured showed up. – Apple App Store
Sum1FromChicago
I live in Chicago and the nearest person is 200miles away? Really? – Apple App Store
Music_Guy
This is a horrible app. It does not follow your search criteria, it found only 2 people out of the whole town of Austin, TX. I'm not looking for people that are 100mi, 130mi, etc. away. I think my chances are higher at meeting someone at a gas station near by than using this app. I guess this is what happens when something is free and you can not make money off people and not a lot of effort went into creating or even after all the updates improving this app. – Apple App Store
Beeeaan
No – Apple App Store
Bri8808
Horrible app with unintelligent user face. I will be uninstalling. Good thing I didn't pay money for this crap. – Apple App Store
Aver2one
This app requires Facebook, if you're like me and you don't have Facebook you can not even use it. – Apple App Store
JC Creations
men and women are confused in the tinder like section. you cant upload pics. just horrible experience. – Apple App Store
Acousticaperture
It's a poorly made Tinder clone that matches you with people well outside your selected search area. Half of the profiles are blank and devoid of pictures. It's clear that this app is a wasteland. Don't bother with it. – Apple App Store
Glenn12345654331
This is a very rough clone of tinder. Shows a lot of users with no photo available, shows users outside of defined location range, shows users of unselected gender. Feels cheap and poorly done all the way around. – Apple App Store
Arbiter4653
Either the app doesn't work or no one uses it. – Apple App Store
Ktg316
No option to login without Facebook seriously big failure – Apple App Store
gmillerd
Broken install, cannot connect, even after reinstall – Apple App Store
Pylon228
Needs another login option. Pictures of matches barely loaded, they were either blurry or distorted. In the age of Instagram you should at least consider allowing uploads from other sources aside from facebook. All around terrible experience. It lasted 5 minutes in my phone. Sad because POF is really great. – Apple App Store
Wastintime
Yet another tinder clone that can't be bothered to have a login other than Facebook, but just about no one uses it. Worthless. – Apple App Store
Passion.com Reviews December 2023
brought to you by DatingPerfect