Pink Cupid Reviews December 2023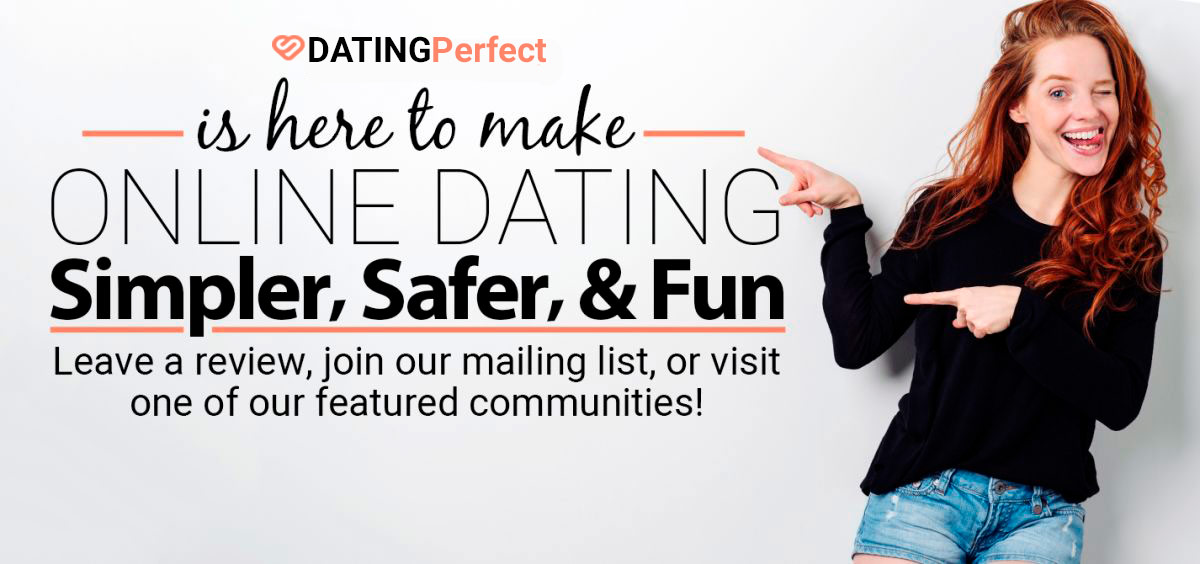 Pink Cupid Reviews December 2023
brought to you by DatingPerfect
Table of Contents
Types of Relationships
Sexual Orientation
DatingPerfect Says…
Pink Cupid Review Introduction:

Launched in 2006, PinkCupid.com is a popular online dating and matchmaking site for single bi-curious and lesbian women all over the world.
If you've read previous Pink Cupid reviews before, you may already know that the site is part of the huge niche dating company Cupid Media Pty Ltd. The website offers gay and bisexual women the opportunity to become part of a friendly, female forum that helps locate other compatible singles who want to connect for friendship, romance, or both in a safe and welcoming space.
Pink Cupid Users:
The user base here is an ever-growing community that has already assisted thousands of single women to find love and even long-term relationships. At present, there are reportedly a total of 800,000 members worldwide. Approximately 294,400 are from the USA.
Additional data indicates that approximately 200 US members alone are online and available at any given moment. If you are not located in the US and are seeking a lady in another country that is not a problem as women from all over the world can be located here. There are at least 1,600 logins from around the globe daily.
If you're looking for the best lesbian sites, you've probably heard of Pink Cupid. But you're here because you want to know whether this could be the right dating site for you. And we want to help you decide. Pink Cupid lesbian dating offers you a welcoming and safe environment to meet and connect. Above all, you'll be meeting other people who are looking for the kinds of connections you're seeking. Read the rest of our reviews for all the info you need to decide if this site or app has what you want in a dating provider.
Pink Cupid Sign Up:
Joining Pink Cupid is super quick and easy. Interested? You'll be excited to learn that the site offers its members the opportunity to join using your Facebook account. You can also join in the traditional way, of course, by visiting the PinkCupid login page and starting your profile from scratch. The whole registration process will take approximately 10 minutes if you're creating a new profile in the traditional way.
This might sound lengthy but bear with us. There are a lot of mandatory fields to fill out, but the info in these fields will make it possible for you to meet and connect with the best possible matches on the site.
Pink Cupid Chat:
So you registered as a member and now you're ready for some fun. Connecting and chatting with your new matches can be really exciting. Pretty much every dating site these days has the basic chat option available. In other words, you can send text messages to people you want to get to know using the site's platform. See someone cute? Use chat features to send out some flirty Pink Cupid messages.
But it is the 21st century, you guys. That's why many dating sites are introducing more advanced connection features, like voice and video chat. These can help you get to know potential matches a little better. Interested in connecting with other members on the site and getting to know them? Good news, it's really simple. Just use the Pink Cupid search feature to see who's online. Then, when you find someone appealing, just send them a quick message and get a conversation started.
Pink Cupid Profiles:
So what are the profile questions like? You're asked to describe your ideal matches, list your interests and hobbies, and write something telling about your personality. While previous PinkCupid reviews have noted that some profiles do not have pictures, our more recent reports indicate that new members are required to add a minimum of three photos.
As a member, you'll also be asked to verify your profile. Due to Pink Cupid's specific privacy policies, users are now barred from verifying new profiles using just an email address. You must upload a form of identification. In other words?
Pink Cupid takes measures to protect you from spambots and fake users, so you can chat and connect, knowing that you're interacting with another real person who's looking for the same things you are. Having completed the verification, you'll be all set to meet and interact with other PinkCupid users (depending on the chosen level of membership). Overall, the website is easy to navigate, intuitive, and simple.
App:
According to our research, this dating site has an app available for Android. The Pink Cupid mobile app is a pretty good experience. While it's more convenient to stay signed in using your app, some people might not want to download it. If this sounds like you, we want to let you know that you can get basically all the same features using the mobile site instead of the app. If you open the site in your mobile browser, you'll be able to access the Pink Cupid desktop features using your phone. Whether you decide to download the app or not, the good news is that you've got a lot of options for how to interact with the site.
Pros:
Members may surf and browse member profiles anonymously.
There is an "online now" notification feature to let users know when members are online.
PC mobile app available for all Android users.
Customer service team available to answer phone calls Monday through Friday from 9:00 a.m. to 4:00 p.m. There are separate phone lines available depending on your location
Cons:
All profile fields are mandatory and filling them in increases registration time.
A paid premium membership is necessary to fully interact with all of the members.
There are pop-ups that some may find annoying or distracting.
Special Features:
Some PinkCupid reviews have stated that the site lacks advanced features. While this does bear some truth, the reality is that the features provided by the site and service are noteworthy, effective, and appropriate. As a user, you can upload a number of photos, engage in filtered searching, and numerous other messaging options (although there is an inexplicable, daily 500-message-limit for all users).
The website also includes a free dating helper which is especially useful to those who have not dated in a while or for those who have not dated many women.
CupidTags: There are CupidTags, special hashtags a woman adds to her profile. The tag can concern a hobby, a physical characteristic, a personal trait, or some other special point of interest. The CupidTag works much like a keyword locator, helping other PC members with similar interests locate you more easily.
The Glam Photo Competition is also another PinkCupid highlight. Members are encouraged to upload their "most glamorous photo." Every month a winner is chosen. Runners-up score a free one-month platinum membership upgrade, while the member chosen as the grand winner is awarded a three-month platinum membership. Cupid Media chooses a panel of voters to be the judges of this monthly competition. All pictures are judged according to personality and photo quality.
Built-in Translator: This allows women wanting to meet and connect with women from other countries to communicate more effectively. Online conversation, at least, is not hampered by a language barrier. This feature, like many others, is only available to those who have paid to upgrade their memberships.
Safety:
You might be wondering, "but is PinkCupid safe?" As we mentioned, the site employs a number of forward-thinking strategies in order to ensure the safety and privacy of its members. The dating site utilizes advanced encryption to ensure member data stays safe. PinkCupid also has an amazing corporate Fraud Prevention team. This group trains specifically to protect their users' privacy.
Additionally, member profiles are carefully inspected upon registration. This particular safeguard was established in order to help eliminate fakes, bots, and other inappropriate members. Nevertheless, if you happen to run into any particular problems, you'll be able to contact the website's support team using numerous convenient options.
Value for Money:
Like numerous other dating websites, PinkCupid is free to join. Unfortunately, a free membership or standard account will only provide you with limited access. You'll be able to post a profile, navigate the website, and send limited flirts and messages. In order to truly get the most out of PinkCupid.com, sign up as a paid member.
Pink Cupid Costs:
Now that you know the site a little better, you might be asking, "how much does PinkCupid cost?" The site offers several options for membership with varying price points. We'll share the monthly membership costs first, highlighting the discounts available for packages, then dive into the different membership options.
A 1 month Pink Cupid membership costs $24.98/month. If you buy a 3-month package for $49.99, the monthly cost is reduced to $16.66/month. The best deals are offered with a 12-month membership for $99.98 total, or $8.33/month.
Standard members are not able to read messages from other standard users unless one of the standard members in question upgrades her membership to gold or platinum. If a woman wants to access all the website's amenities, one must become a paid member. As the saying goes: "you get what you pay for."
Gold Membership: Gold members are able to send and receive any and all messages from any other user regardless of membership level. Gold members also have access to such other services as chat rooms and instant messaging which makes it easier and faster to meet and make friends.
Platinum Membership: Platinum members have full website access to every one of the website's various features. This includes such additional options as video mail and video profiles. Should a woman choose to upgrade her membership, PinkCupid offers a number of different payment options.
Pink Cupid Payment Details:
Pink Cupid accepts bank transfers, major credit cards, PayPal, and Paysafecards. SSL encryption secures all financial transactions on the website. Plus, payments made to the website appear on credit card statements as "Pinkcupid.com Southport AU". And the payments made to the site via PayPal list as "PayPal * Cupid Media" on your billing statement.
In comparison to other websites of this nature Pink Cupid's prices are considered to be in the "upper moderate" range. It is important to note, however, that online critics confirm that PC is significantly busier than its top competitor Pinksofa. It is suggested by those in the know that if a woman truly wishes to get the most out of this dating website then she should be certain to create a very detailed personal profile.
New members should include as much detail as humanly possible if they want to be taken seriously by other members. Adding as many photos as possible is also suggested. The quality of a personal profile can impact on the actual quality of matches one receives. Naturally, having a more complete, fuller profile is also actually more likely to result in receiving more responses when they decide to contact other members.
Review Conclusion:
You wanted to read our Pink Cupid reviews. If you've been thinking about joining but you still aren't sure, we hope we could help. This site has a lot to offer people interested in longterm dating and marriage. DatingPerfect wants to help you get the most out of online dating and it all starts with finding the best dating site for you. That's why we write these reviews. We want to provide you with as much useful information as possible about the sites you're thinking about joining. But we can also help by offering you Pink Cupid promo codes, so check back often to see what we've got. Ready to start meeting people who want the same things you do? Visit the Pink Cupid full site to get started now.
Want Help Writing Your Pink Cupid Profile?
Online dating is hard but DatingPerfect wants to make it easier. If you're struggling to write your Pink Cupid profile, let our experts help. Check out our profile writing services now to get more clicks, more likes, and more dates.
Top Dating Sites
Pink Cupid Says…
PinkCupid.com is a specialist Lesbian dating and matchmaking website that assists ladies to find their perfect match anywhere in the world. We offer friendly service combined with sophisticated search and messaging facilities that will make your search for true love fun and enjoyable.
Helpful Resources for Dating
Dating is hard enough as it is. That's why we want to share these tips.
Wikipedia was comparing things way before DatingPerfect came along.
DatingPerfect wants to help you protect yourself and so does the University of South Carolina.
At the start of a relationship, could you tell the difference between a long-term and short-term relationship? After surveying over 800 people, UC Davis found it initially indistinguishable. Learn how.
Be the First to Write a Review
Pink Cupid Reviews December 2023
brought to you by DatingPerfect