Positive Singles Reviews December 2023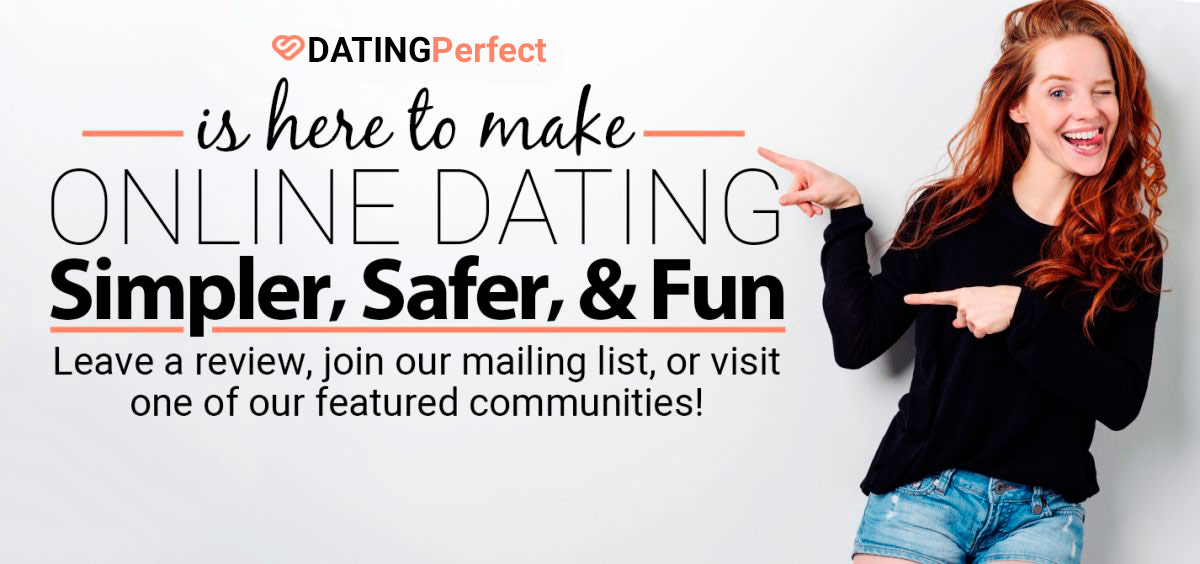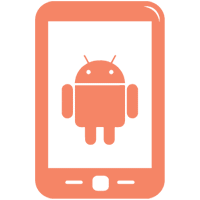 Positive Singles Reviews December 2023
brought to you by DatingPerfect
Table of Contents
DatingPerfect Says…
Positive Singles Review Introduction:

PositiveSingles is an online dating community dedicated to STD dating, where singles can connect in a safe, comfortable and positive way. If you've struggled with dating because of an STD, Positive Singles is a really great place to find other like-minded positive men and women for friendship, support, and dating. As a member of the SuccessfulMatch family, you can browse and connect with the assurance that your personal and financial safety are being prioritized.
Positive Singles is the world's largest and highest-ranked dating site specifically designed for people who have herpes, HPV, HIV/AIDS or other sexually transmitted diseases (STDs). The site aims to help people living with an STD to move forward confidently in all aspects of their lives. Founded in 2001 and boasting over 1.5 million users, PositiveSingles has a lot to offer as an STD dating site.
This is especially true for gay men who are living with an STD. So, if you clicked on this page to see our Positive Singles reviews, keep reading. In this post, we'll take a look at some of the site's best features, show you how the site compares to the other top STD dating sites, let you know how it stands out from the rest, and why it might be the best STD dating site for you.
Positive Singles Users:
So, what does the Positive Singles membership look like? In this section, we'll tell you about who tends to join this dating site. Plus, we'll give you an idea of who you're likely to meet if you should choose to join. Because so many of the site's members are looking for the real deal when it comes to dating and marriage, you can expect to meet Positive Singles members who are searching for something more serious. Not seeking a long term relationship or serious commitment? It's better for you to find this out now: Positive Singles dating probably isn't the right choice for you. On the other hand, if you are seeking love and maybe even marriage, this site has a lot of good stuff to offer.
Positive Singles Sign Up:
If you're interested in learning how to sign up for Positive Singles, it's a pretty simple and streamlined operation. You can complete the whole process from start to finish in 15 minutes or less. Want to get started now? Visit the Positive Singles sign in page. From there, you'll need to let the site know who you are and who you want to meet. What does that mean, exactly? The site asks for your gender identification, as well as the gender of your match.
Once you've provided this info, you'll be asked to enter a valid email address and select a password. This is also the time to choose your Positive Singles username. Of course, there's a lot we could say about how to choose the best username. But here's the short version: keep it fun and expressive. A great username makes use of descriptive words and tone to give others an idea of who you are and what you care about. From here, you'll fill out some basic personal info, like your age and location. The registration process is literally that simple. Once you've got your Positive Singles login, you're free to sign in and start meeting new people right away.
Positive Singles Chat:
So you registered as a member and now you're ready for some fun. Connecting and chatting with your new matches can be really exciting. Pretty much every dating site these days has the basic chat option available. In other words, you can send text messages to people you want to get to know using the site's platform. See someone cute? Use chat features to send out some flirty Positive Singles messages.
But it is the 21st century, you guys. That's why many dating sites are introducing more advanced connection features, like voice and video chat. These can help you get to know potential matches a little better. Interested in connecting with other members on the site and getting to know them? Good news, it's really simple. Just use the Positive Singles search feature to see who's online. Then, when you find someone appealing, just send them a quick message and get a conversation started.
Positive Singles Profiles:
Visit the Positive Singles log in page to get started. As we mentioned, most people who join this site are looking for long term commitment and marriage. This means that the site is going to ask you for quite a bit of personal info. While it can feel like a lengthy process to some, we encourage you to stick it out. Why? Because the more effort and energy you put into your Positive Singles profile, the greater success the site will have in matching you with its most compatible members.
A big part of filling out your profile will be completing the Positive Singles questions. The purpose of these questions is usually to give the site's algorithm a chance to get to know you a little better so it can suggest viable matches. Want to get more clicks, messages, and likes? Then please take the time to fill out as much information as you can. It will show the site's other members that you're serious about meeting someone and willing to put in the effort. Just put yourself in their shoes for a sec. If you search Positive Singles for a match and all they have on their profile is the most basic data, you're probably not going to stick around. So give yourself the best chance of success with a great dating site profile. We promise it will pay off.
App:
According to our research, this dating site has an app available for iPhone and Android. The Positive Singles mobile app is a pretty good experience. While it's more convenient to stay signed in using your app, some people might not want to download it. If this sounds like you, we want to let you know that you can get basically all the same features using the mobile site instead of the app. If you open the site in your mobile browser, you'll be able to access the Positive Singles desktop features using your phone. Whether you decide to download the app or not, the good news is that you've got a lot of options for how to interact with the site.
Pros:
Ease of Use: It's really easy to navigate the site, which has a sleek, modern design and fast tech. It's quick to get signed up so you can start searching for matches near you now.
Privacy Matters Most: The standout feature of PositiveSingles is the site's focus on privacy. Given the sensitive nature of its users' medical information, PositiveSingles recognizes the need for a heightened level of security and offers users a discreet, pattern-protected phone app, confidential billing, and anonymous search functions.
Large User Base: With over 1.5 million registered users and a worldwide reach, the site has staked a solid claim as the preeminent meeting place for STD-positive singles. If you're looking for the best STD dating site with the largest online community, this is it.
Cons:
Positive Singles Complaints: If you've read the Positive Singles user reviews, you may have seen some complaints about the site. Users have noted that non-paying users are only allowed limited use of the site. Unfortunately, this is standard practice for most dating sites nowadays.
Limited Features on Free Accounts: Unless you pay for a gold membership, you'll be missing out on some of the site's best features. If you want to get the full benefit of what Positive Singles has to offer, you'll need to sign up for a paid membership.
Too Many Extras: There are actually so many extras and site features available on PositiveSingles that it can be a little overwhelming for a first-time user or someone who's not very familiar with online dating.
Special Features:
PositiveSingles has some unique site functionality that distinguishes it from other top gay dating providers. Here are a few of the site's best features:
Huge Member Base: There are an estimated 110 million Americans with STDs and 400 million people worldwide. That's a large group of users who are looking for a discreet, enjoyable way to meet someone special. The site is active, with more than 15,000 members who participate daily and over 500 blog posts a day. The million-plus users on the site enjoy a safe, welcoming, and non-judgemental environment where singles can chat and get to know one another.
Membership Features: Positive Singles includes many extras for paid members. Each member can create a profile, upload a photo album, and share a personal blog. The site offers numerous ways to contact other users, including private email, winks, and chat messaging.
Online Community: PositiveSingles is more than a dating site. It's also a place to socialize with other STD-positive people in a warm and welcoming environment. Members can form friendships, chat, get medical and personal advice, and share interests through forums and the interactive blog.
Safety:
Okay, so here's the question everyone wants answered first: Is Positive Singles safe? We always encourage you to make that decision for yourself when you're thinking about joining a dating site. Do a little research and look into the site's safety features. For specific Positive Singles safety tips, you can always refer to the site's own safety page. If the dating site you want to join doesn't have a safety page, use your best judgment before signing up.
Have you encountered predatory behavior on the site? We always encourage you to contact Positive Singles help to report suspicious activity. Trust your instincts if you feel unsafe or uncertain on any site. And never give your personal information to other members. You can help protect yourself and other members by bringing anyone suspicious to the attention of the site's moderators. They can also help if you're having trouble with your account or want to cancel Positive Singles for any reason.
Value for Money:
Okay, the next thing everyone wants to know: Is Positive Singles free? It's very common for dating sites like this one to advertise as free to join or to offer a free trial period. And yes, It's technically free to join. But most users with a free membership have a hard time getting the most out of the site. If you're using Positive Singles free, you might find that you have restricted access or limited options when it comes to some of the site's most important features, like messaging. Even the sites that are truly free to use can be noisy and full of distracting ads. For some people, this can be a big pain. If you have a hard time with busy ads, it might even be worth it to use the paid version of the site.
This is where value takes on a personal significance for each of us. That's right, we're about to get all philosophical on you. When it comes to online dating, the idea of value is a moving target. This means that your idea of value might be really different from another person's. Are you looking at value as the cost per date or the number of dates you actually go on? Or maybe you're interested in marriage and value has to do with meeting that right person.
Before joining a site like Positive Singles, you might want to spend a little time defining the value you hope to get out of the site. Envisioning who you want to meet on a dating site and what kind of connection you'd like to create with them is an important first step. Once you have a clear sense of this, you're much more likely to find experiences that line up with your individual definition of dating success. Of course, at DatingPerfect we always want you to succeed. That's why we offer you all the info we can on the dating sites you want to learn about. Plus, we want to hook you up with Positive Singles coupons whenever we can. Scroll down to learn more.
Positive Singles Costs:
Now that you know a little more about Positive Singles, you might be wondering about the cost. Of course, if you feel hesitant about signing up for a paid membership, you can join as a free member, though your use of the site will be limited. A 1-month membership for PositiveSingles costs $39.95. If you join for 3 months at $19.95/month, you'll get a 50% discount on the single month rate. A 6-month membership will set you back $95.70, or $15.95 a month.
Review Conclusion:
If you came looking for Positive Singles reviews, we hope this info was helpful. If you're a someone living with an STD seeking authentic and meaningful connections with others, Positive Singles has a whole lot to offer. The site is really user-friendly and it's easy to sign up. The site is a really good option if you are frustrated with online dating. With such a robust online experience and so many happy members, it's no shock that so many people have chosen Positive Singles. STD dating is simple and fun with PositiveSingles. Visit PositiveSingles.com to get started now!
Want Help Writing Your Positive Singles Profile?
Online dating is hard but DatingPerfect wants to make it easier. If you're struggling to write your Positive Singles profile, let our experts help. Check out our profile writing services now to get more clicks, more likes, and more dates.
Top Dating Sites,Social Media Dating Sites
Positive Singles Says…
PositiveSingles.com – Your Online Home for Dating with Herpes, Dating with HIV & Dating with HPV! The best, largest, completely anonymous and most trusted online dating site for people with Herpes, HPV, HIV / AIDS, Hepatitis, Chlamydia, Gonorrhea, Syphilis and other STDs in the world with countless members in the US, UK, Canada, Australia and Europe. Over 110 million people are living with STDs in the U.S. alone, as well as an estimated 400 million people worldwide
Helpful Resources for Dating
Now that DatingPerfect is your resource for all things dating, here are some other pages you may want to visit.
Check out how Wikipedia defines dating before you try to define it for yourself.
DatingPerfect wants to help you protect yourself and so does the University of South Carolina.
At the start of a relationship, could you tell the difference between a long-term and short-term relationship? After surveying over 800 people, UC Davis found it initially indistinguishable. Learn how.
Doneshearn505
I'd suggest is a user name browse option and possibly the approach to toggle who you see based on what is important or required – Apple App Store
Christine6358
Best app of this kind out there, allows you to do the whole thing for free but they actually do have extra options for members. – Apple App Store
Douglas0908
Loving positive singles. Responding to new multyple choice questions as well as updating my profile everytime i get bored. It really is getting addictive. Works terrific, fun to use, and allot of pepple close to me in my little cpuntry. Belgium – Apple App Store
Mildred449
Positive singles is a great choice! I almost didn't download it since there were many complaints concerning its functionality, well in my opinion its workun great on my HTC evo v. I saw where it stored askin TONS of questions then states oops, try marking more necessary for better results. Well simply exit out of the questions while it does that by selecting to look at ur profile or something. After that just check out the quivor as well as hook up, its that easy. When there's not many beneficial pucks in the quivor go to matches and discover u someone that way – Apple App Store
Youturicus743
Usually real people to have a speak with or go out on dates. Met a person that who has stole my heart…. – Apple App Store
Hareand 1961
Met several beautiful people… Still on the lookup. Easy to navigate through the application and love the idea that the lady has to make contact First of all. – Apple App Store
Robert3605
I've been using positive singles for around 3 hours now merely because it took me that long to fill up my information and I've currently had people message me. – Apple App Store
Kirstin3266
I like that it provides you with the ability to filter your complements (paid account). The questions it has everybody answer make it very easy to see like interests or sometimes like perspectives on important problems. I also like how it shows the areas of compatibility base on the issues you've answered. – Apple App Store
Cired9908
I simply don't like the fake dating profiles and cam models… That has to go. – Apple App Store
Comple_12
It's easy to use. You can actually communicate with other people successfully, and you're able to report those who are bad or annoying easily. If you purchase a strategy you get a checklist status they're also triggers you can purchase to assist people see you easer. – Apple App Store
AlbertDavis44
Great approach to meet new people from the world over! Without wasting a bunch of money. if you happen to be looking to date or actually jus find friends then I would recommend this over for sure! – Apple App Store
Inez0277
. so much a lot of potential suiters flooding my email inbox. So yes I rate it definitely. Nice one – Apple App Store
Blanco8510
All the men are Sooo cool and nice..I adore the app..and RECOMMEND THIS..IT'S FUN Entertaining FUN,!!!! – Apple App Store
Teps3328
To the team that created positive singles possible. Positive singles is excellent I got a good feeling about this app, my favorite part about it is it displays the percentage of those that match me, and went a step forward to show what we have incoming and don't, like their value, point of sights. From the bottom of my heart I say to yall Give thanks you. – Apple App Store
Lefully 55
This is the perfect dating app… I really found some really good lady friends… – Apple App Store
Hisomfour 76
you could get a lot of friends as well as nice guy friends it just fantastic I wouldn't ask for anything more It's remarkable – Apple App Store
Christina6587
Been using positive singles for at some time now and it has usually worked just fine and also it's been easy to use. I do want I could search customers though like you can on the real website. – Apple App Store
JanShears80
This the sole dating app i been finding response from other people – Apple App Store
Nathanie6521
Positive singles appears very qute and works on effortless way, doesnt make you tired relating to unnecessary things – Apple App Store
Alsent 789
It really is a cool app that allow you to add more friends to your life and may be you will discover your better half. Worth going for – Apple App Store
Therencough1968
This is a great app, in the beginning it was kind of slow however they have a clean set up, never have seen any fake single profiles of late. Not saying you can find none but I haven't ran across any. Put in a shot – Apple App Store
Marilyn8835
good an excellent appto meet explore brand new people….& the most important to discover your matches – Apple App Store
Wastores174
I m enjoying it n got a true love show appreciation for u so much – Apple App Store
Houston8644
Positive singles is actully awesome I just started to use it, so u people should download it – Apple App Store
Cade1908
This is a fantastic app to find others dealing with the same issues. There are plenty of helpful articles and its great knowing we don't have to undergo this alone. – Apple App Store
Marla2035
Nice people nd high-quality app for catching up with buddies – Apple App Store
Eatmon827
Outstanding app for herpes dating A good navigation and lots if attractive men and women. I love it and will certainly recommend it to my friends. – Apple App Store
Lindberg(h) Jeann3s
It is a fabulous app that helps people with std like me meet each other. I love it! – Apple App Store
Bertram Mirabellesm1
more than just a dating app, ps has been updated to become one of the most fun social app for std people. i met some new friends like me, it really help me, thank you, postive singles – Apple App Store
Isaac Selenav29
Really like the interface. Easy to use. Clean – Apple App Store
Positive Singles Reviews December 2023
brought to you by DatingPerfect