Jennifer Rhodes Reviews October 2023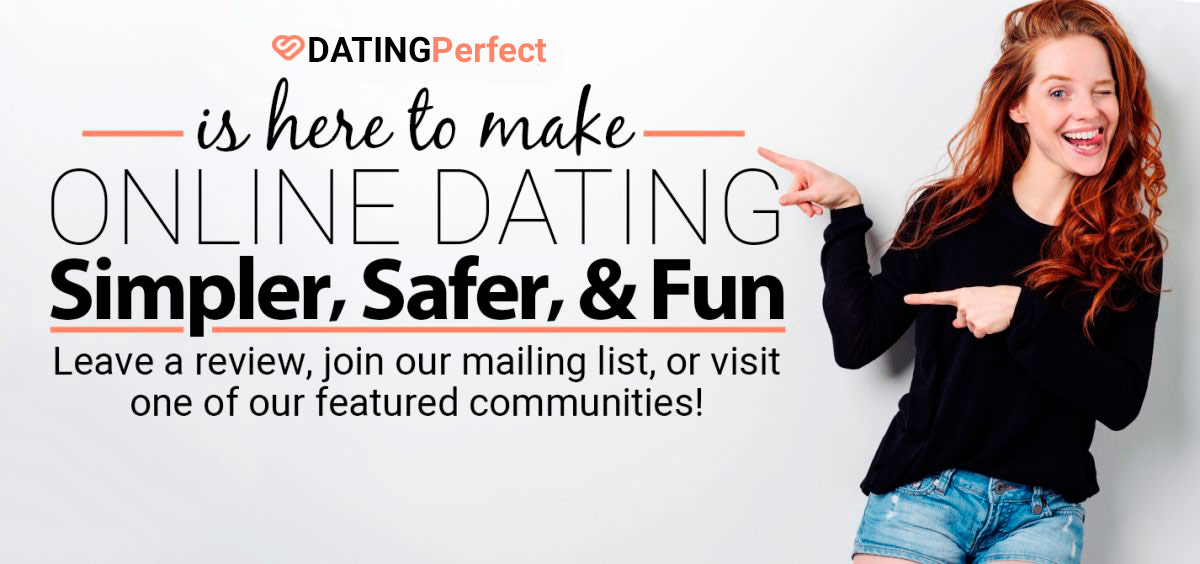 Jennifer Rhodes Reviews October 2023
brought to you by DatingPerfect
Table of Contents
Jennifer Rhodes Introduction:
Jennifer Rhodes has a long and proven history as a therapist, dating coach, and divorce advisor. So it's no surprise she's helped so many people, both in the US and abroad. Dr. Rhodes is frequently featured in the media as a dating expert. Today, Jennifer makes all of these professional services available through her firm, Rapport Relationships. Though the firm's brick and mortar location is in New York, New York, you can also access its expertise remotely. Or, if you've got the means, you might want to fly Dr. Rhodes and her team to your home city for an intensive strategy session.
Experience and Training
So, why should you trust Dr. Jennifer Rhodes and Rapport Relationships? Here are a few very good reasons: Jennifer is a licensed psychologist and dating coach. She's been working in the field for over a decade. During that time, she's become an expert in divorce counseling for families making that transition. She's completed Divorce Mediation training, specialized in Child Custody Evaluations, and is certified in forensic psychology to help in cases of violence, abuse, and trauma. In other words? She's the real deal.
Dr. Jennifer Rhodes brings her experience and expertise to the task as a therapist and dating expert. She's familiar with psychology from both the practical and academic perspectives. She uses tools like Compassion Focused Psychotherapy, relational models, and attachment theory in her work. What's even better? Jennifer is also intuitive and uses her strong empathic sense to help clients in non-traditional therapeutic modalities, as well.
Location and Remote Sessions:
So now that you know you want Jennifer Rhodes on your team, we'll look at how to engage her services. As we mentioned, her firm, Rapport Relationships, is available in New York City. But if that's a long way away from you, she also works with clients remotely. She and her team offer a range of virtual meetings through popular video conferencing platforms.
But the most unique offering from Jennifer Rhodes and team is the VIP Services solution. If you can afford it, the VIP Services package means that Jennifer and her team will come to your hometown for an intensive strategy session and totally bespoke experience. They'll even accompany you to your favorite places to give specialized tips and guidance for how to give your dating routine the boost it needs. If you've got some money to invest in your love life, this is the way to go.
Jennifer Rhodes Pricing and Packages:
If you're interested in working with Rapport Relationships, you can schedule a 20-minute free consultation call. After this call, you'll find out everything you need to know about pricing and packages.  This free consultation is available for new clients interested in matchmaking services. The matchmaking team is also available for Style Consultation and Personal Shopping. If you're recently divorced or newly single, you may be craving a change in tone. Jennifer and her team will spend time getting to know you, profiling your personality, and reviewing your current wardrobe before making specialized wardrobe recommendations to grow your success at dating.
We already mentioned the VIP Services. To remind you, this package might make sense for you if you live outside of New York and San Francisco and have ample means to invest in your love life. You'll start with an in-person meeting with Dr. Rhodes where she'll work to create a VIP experience for you in your hometown. The 5-day strategy session will give you all the tools and suggestions you need to get what you want out of your dating life.
Finally, Jennifer Rhodes offers Divorce Services for people going through this process. Since she has full training in the field of child forensic psychology, Dr. Rhodes is especially skillful at supporting families with children throughout the divorce process. She has helped many families through this emotional process and helped transition families and children to post-divorce life.
Conclusion:
If you've been looking for a matchmaking experience that is both healing and thoroughly scientific, we trust Dr. Jennifer Rhodes and her firm, Rapport Relationships, to deliver. This is especially true if you're newly single after divorce and need the support to feel good about getting back into the dating game. Jennifer brings her natural empathy, her years of training and experience, and her unique enthusiasm to the job every time.
Jennifer Rhodes Says…
Jennifer's journey as an intuitive healer has taken many twists and turns through the years. She is a licensed clinical psychologist, dating/relationship coach, image consultant, 200 hour ISHTA trained yogi, and founder of Rapport Relationships, LLC. She started her healing career trained in the science of psychology only to go though her own spiritual awakening journey to reveal what she has always known – that she is an advanced intuitive who believes that psychology's focus on simple cognitive behavioral techniques does not fully heal our histories of relationship based trauma.
Today, Dr. Rhodes incorporates her intuitive and healing skills into her therapy and coaching practice. She is passionate about helping people cope with their own healing journeys and combines the science of psychology with individually curated intuitive guidance to fit the needs of her clients. She focuses her practice on issues pertaining to depression, anxiety, empaths/sensitivity and relationships (dating, couples therapy, and divorce based work). She believes that our most important teachers come in the form of people meant to make an impact in our life. In this sense, relationships matter most.
Dr. Rhodes received her doctoral degree in clinical psychology from the Ferkauf Graduate School of Psychology at Yeshiva University in 2008. She completed her APA accredited internship and her first post-doctoral fellowship in Infant and Preschool Mental Health at Tulane University Medical School where she was trained in attachment theory and relationship based clinical intervention. During this time she also received her Basic and Advanced Divorce Mediation certification at Loyola Law School. In 2010, Dr. Rhodes completed post-doctoral training in forensic psychology at the Institute for Violence, Abuse and Trauma. Over the years, Dr. Rhodes has presented to academic audiences on the assessment of parent-child relationships in the context of custody disputes with allegations of abuse and trauma as well as issues pertaining to coping with narcissistic partners. She is on the editorial board of the Journal of Child Custody.
She is also the author of the forthcoming book, Toxic Insecurity: Why Relationships Matter Most in Our Search for Love, Happiness, and Authentic Power.
Owner's Total Communities: 1
Owner/Operator:
Self
Helpful Resources for Dating
At DatingPerfect, we care about you. That's why we wanted to share some resources we found super helpful.
Be the First to Write a Review
Jennifer Rhodes Reviews October 2023
brought to you by DatingPerfect