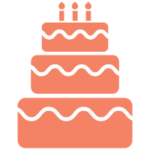 Dating In Your 30s
The Best Sites for Dating in Your 30s
Now that you're in your 30s, you're less interested in playing the dating game. You're not into the drama… or da club. The truth is that you've only recently started to take a more serious approach to dating. But that doesn't mean you're willing to waste your time on – or make an emotional investment in – people who don't have what you want. Dating in your 30s looks different than it did in your 20s and you're ready to connect with singles that have a (slightly) more mature approach to love, sex, and relationships. Scroll down to learn how DatingPerfect helps you discover the best dating sites for 30s singles.
In spite of hearing for years about how you're "supposed" to feel if you're single in your thirties, the truth is that you're totally happy with where you're at. You love your life and you know you're a catch (and not just because your mom said so). You have an awesome career, a great group of friends, and you can even make pizza dough from scratch.
Your twenties were all about playing the field. You were racking up numbers and experiences and taking a more casual approach to dating. Yes, you definitely had a lot of fun. But you're more than willing to admit you made a few mistakes along the way. It's all good, you learned from all of it.
Read More