Gay Dating Advice: How to Shine On Dating Sites and Apps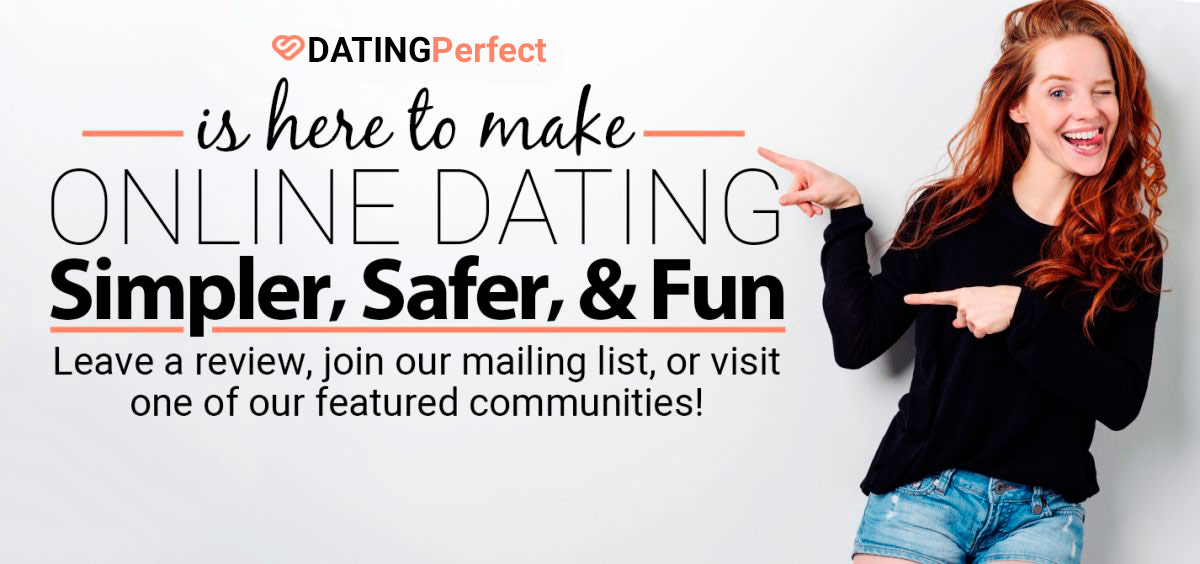 We know firsthand why dating sites and apps can get a bad rep. And we'll admit, it can be overwhelming to sift through hundreds of profiles. Not to mention disappointing when the chat you started with the hot, tat guy fizzles out in minutes. We feel your pain and we want to help with some gay dating advice, specifically targeting your profile. Online dating doesn't have to be so hard. If you're a gay guy who's overwhelmed by all the options and struggling to connect with dudes on gay dating sites, we've got your back. At DatingPerfect, we know the ins and outs of dating and want to help you succeed. In this article, we'll teach you how to make a great first online impression. This way you'll make yourself stand out on gay dating apps and sites to the types of people you actually want to meet.
Make a Good Impression
The vast majority of gay online daters are making one of two mistakes when initiating a convo. It's either a dick pic or a conversation starter black hole like, "what's up." Seriously, we expect more from you. Don't get us wrong, we're not against a good dick pic now and then. But as a conversation starter, it is pretty limiting.
If you actually want to get to know the hottie you're thinking of messaging, put in a little extra effort. Scan his profile and pictures for info that sets him apart from his competition. Mention a silly pic of him and his mom celebrating at the SF Pride Parade or let him know that you two have some shared hobbies (laser pointer kitty game, anyone?)
Getting an actual convo going with the guy you're checking out is only the first step. The real challenge is establishing yourself as someone he wants to know more about and meet, IRL. You want to be yourself, but don't make the same mistakes other guys are making by being crude or boring.
OkCupid analyzed over 500,000 first contacts, with a focus on keywords and phrases. They found that bad grammar or spelling, physical compliments, and any mention of religious preferences are pretty much doomed to failure. So what should you be talking about instead? Bring up specific interests the two of you may share. Or ask about something you read on his profile to show you're interested in more than just looks.
Be Clear and Direct
How you present yourself on gay dating sites depends on the type of relationship you're after. If it's a no-strings-attached, sexy date just for tonight that's cool. It's important to just be straightforward with what you're looking for. If you're seeking a more committed long-term relationship, you don't want your inbox to be flooded with late night booty calls. You can save yourself a lot of time and drama by making it clear from the start what type of connection you're there to find.
You'd be surprised at how much this can impact the number of matches you get. It may feel like you're losing opportunities if you narrow your options down this way. The reality, though, is that you're saving yourself and others wasted time, weird feelings, and awkward conversations.
Our second piece of gay dating advice? Overall, people prefer honesty. A gay dating site is a perfect place to express your desires, since you have a much higher chance of finding someone with similar wants. Also, if you're looking for a casual or discreet hook ups, you're better off on a straight up hook up site like Grindr. If you're looking for something more long term, consider a paid dating site with trusted LGBTQ options, like Match.com or Elite Singles.
Act Like Yourself
When you're messaging a match, you can let your personality shine by… just being yourself. Seriously, have fun and be your actual, authentic self. This means you have the freedom to chat and act like you actually do in person. Supplement your grammatically correct, full sentences with some topical emojis and you're off to a good start.
We think you should also stay true to your personality by acting like you do IRL. It's always a let down when someone is so full of life during a chat but incredibly boring when you're sitting across from them in person. Of course, being real with matches makes it much more likely you'll be compatible. So be friendly and engaging and be yourself! Even if it doesn't work for some dudes, don't stress about it. Trying to make a connection with someone who's fundamentally incompatible as a match is a waste of time.
And even if you're looking for a more casual fling, don't be creepy or gross. You'll be more successful in the casual game and with long term partners if you always put your best foot forward. If you want to send a sexy message, you better be either a Mario Lopez lookalike or a guy who can be smart and sexy at the same time (no, creepy dad puns don't count).
Picture Perfect
Pictures speak a thousand words, so you've got to be thoughtful in your selection. A good picture is attractive, but approachable. We know how you love those brooding selfies, but more dudes will be drawn to your profile if you post a pic of yourself actually smiling.
Use a few different pictures to communicate different messages. A picture of you at a local watering hole with your besties shows that you like to have good time. A picture of you and your furchild (here, kitty, kitty) is a great conversation starter, especially if you named your cat something ridiculous like Kierkegaard (you're so deep and well-read!) And, of course, if you got that bod, a tasteful gym selfie gets your point across without being tacky.
Make the Jump From Online to IRL Quick
Asking for that first date is always intimidating, whether you do it online or in person. But we're all adults here and we all want something similar. It's easier to ask guys out online, but harder to actually get face-to-face on an IRL date.
It's okay to spend a few days going back and forth, but if over a week, they're just not that interested. It's a red flag if it takes them longer than a week to establish if you're date-worthy. If you haven't set a date within a week, chances are the other person is just bored and killing time by flirting online. Or, it could also mean he's messaging a lot of different dudes at once and is trying to decide who's actually going to make the cut. So our final piece of gay dating advice is to get a real date scheduled soon after initiating the conversation.
Want More Gay Dating Advice?
They say love's a battlefield, so what does that make an online dating site? Love 'em or hate 'em, the reality is that gay dating sites are here to stay. And while they can definitely be intimidating and overwhelming, they're actually a practical source for finding dates. Take advantage of the fact that dating sites make it easy to be yourself. Be upfront and honest with yourself and with others and you'll have the best luck in the long run. At DatingPerfect, we think that before you can find the right person, you have to find the right dating site. Click to discover the top gay datings sites and apps now.

Sign Up & Stay Connected!
Learn about new articles, get first pick at promotions and goodies, and receive exclusive offers for our community of subscribers. We Love Our Peeps!