BlackPeopleMeet Reviews December 2023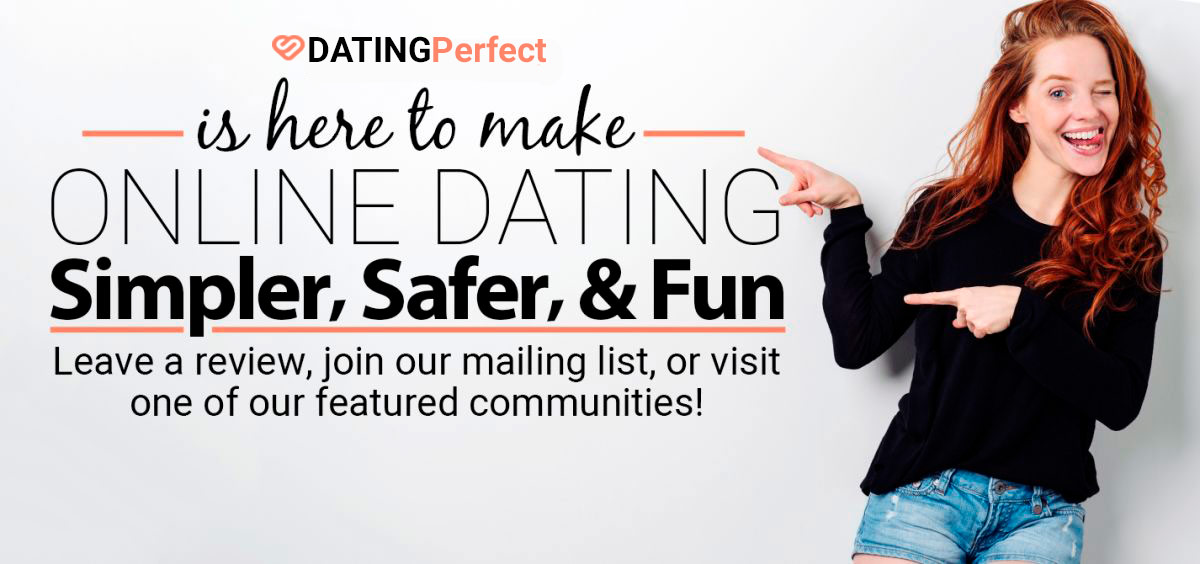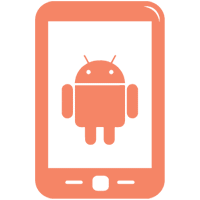 BlackPeopleMeet Reviews December 2023
brought to you by DatingPerfect
Table of Contents
DatingPerfect Says…
BlackPeopleMeet Review Introduction:

You're tired of being single, and you're ready to take a more proactive approach to dating. Finding a black partner is one of your biggest priorities, and you'd like to use an online dating site that makes it easy. You've heard good things about BlackPeopleMeet.com, but you want to learn more before signing up. At DatingPerfect, we're all about making sure that you know exactly what to expect out of dating sites. Read our thoughts about and get access to BlackPeopleMeet reviews below.
BlackPeopleMeet Users:
Both gay and straight users are welcome to create a profile on BlackPeopleMeet, as are people of any racial background (though of course, the majority of users are black.) You should expect to encounter users who are in their 30s and 40s, and who are, for the most part, looking for something a bit more commitment-based. If you're looking to keep things strictly casual, you're still welcome to sign up, but be aware that you may have a tougher time finding what you're looking for on BlackPeopleMeet.com. We also love that body diversity is embraced on this site, from "Slender" to "Big and Beautiful."
You want to find the best Black dating sites and we're here to help. It's no shocker that BlackPeopleMeet is on your radar since the site specializes in Black dating. Of course, your racial identity is a big part of who you are and who you want to be with. It's only natural that you'd want to carry this into your online dating life. And that's what we love about this site. You can rest assured with other people who have the same experience and priorities that you do. But could this really be the right dating site for you? We want to help you decide with these BlackPeopleMeet reviews. Keep reading so see whether this site will be a good fit for your dating needs.
BlackPeopleMeet Sign Up:
Signing up with BlackPeopleMeet isn't overly complicated. First, you'll select your sexual preference, list your country and zip code, and create a username and password. After that, you'll be asked to fill in your birthday and provide your email address.
It's important to note that, until you upload a photo to your profile, you'll be invisible to other members. Basic profile information is fairly standard, and you can specify things like your education level, your height, whether or not you have children, and if you have pets.
Black People Meet also provides you with a list of personality questions that you can answer on your profile. These include things like, "Are you romantic?" and even "How patient do you consider yourself?" You can also list your top interests on your profile, and describe the kind of partner you're looking for.
BlackPeopleMeet Chat:
So you registered as a member and now you're ready for some fun. Connecting and chatting with your new matches can be really exciting. Pretty much every dating site these days has the basic chat option available. In other words, you can send text messages to people you want to get to know using the site's platform. See someone cute? Use chat features to send out some flirty BlackPeopleMeet messages.
But it is the 21st century, you guys. That's why many dating sites are introducing more advanced connection features, like voice and video chat. These can help you get to know potential matches a little better. Interested in connecting with other members on the site and getting to know them? Good news, it's really simple. Just use the BlackPeopleMeet search feature to see who's online. Then, when you find someone appealing, just send them a quick message and get a conversation started.
BlackPeopleMeet Profiles:
Visit the BlackPeopleMeet log in page to get started. As we mentioned, most people who join this site are looking for long term commitment and marriage. This means that the site is going to ask you for quite a bit of personal info. While it can feel like a lengthy process to some, we encourage you to stick it out. Why? Because the more effort and energy you put into your BlackPeopleMeet profile, the greater success the site will have in matching you with its most compatible members.
A big part of filling out your profile will be completing the BlackPeopleMeet questions. The purpose of these questions is usually to give the site's algorithm a chance to get to know you a little better so it can suggest viable matches. Want to get more clicks, messages, and likes? Then please take the time to fill out as much information as you can. It will show the site's other members that you're serious about meeting someone and willing to put in the effort. Just put yourself in their shoes for a sec. If you search BlackPeopleMeet for a match and all they have on their profile is the most basic data, you're probably not going to stick around. So give yourself the best chance of success with a great dating site profile. We promise it will pay off.
App:
According to our research, this dating site has an app available for iPhone and Android. The BlackPeopleMeet mobile app is a pretty good experience. While it's more convenient to stay signed in using your app, some people might not want to download it. If this sounds like you, we want to let you know that you can get basically all the same features using the mobile site instead of the app. If you open the site in your mobile browser, you'll be able to access the BlackPeopleMeet desktop features using your phone. Whether you decide to download the app or not, the good news is that you've got a lot of options for how to interact with the site.
Pros:
A Large Dating Pool: BlackPeopleMeet is actually the most popular dating service geared towards black men and women specifically. So, if you're looking for a black partner, finding them on this site will be much easier than on other online dating apps and websites.
Great Filter Options: BlackPeopleMeet comes with tons of filter options that make it much easier for you to find exactly the type of person you're looking for. This makes the search process less of a headache.
Cons:
Lots of Features: While we love the fact that BlackPeopleMeet offers tons of different ways for you to connect with other users? Sometimes, it can feel like too much of a good thing. Flirting, liking, giving gifts, chatting, and calling and texting? We suggest you stick with just messaging until you're sure you like someone enough to do more.
Limited Matchmaking Options: Expect to do the hard work yourself when it comes to meeting people on this site, as it lacks extensive matchmaking features (especially for those who have only a basic account.) You'll meet people mostly by browsing through profiles on your own time.
Special Features:
We're big fans of the "ConnectMe" feature on this site. It allows you to talk and text with other users, but lets you keep your actual phone number private. You can send online voicemails, make calls, and even send phone requests.
With a paid account, you can see who has favorited you and viewed your profile. You can also send and receive flirts and likes, which is a nice icebreaker for those who are a bit shy when it comes to making the first move. BlackPeopleMeet also shows you a list of daily matches, which you can approve or deny based on how you feel about them.
BlackPeopleMeet's interface is easy to understand, and the menu options at the top of your page are clear and concise. The site even has a sidebar of users who are online at the same time as you are, encouraging you to put yourself out there. It's certainly a site that's accessible to people who are newer to the online dating world. Plus, it's filled with prompts that make completing your profile and reaching out to other members easier.
Safety:
BlackPeopleMeet works to protect the privacy of its members, especially when it comes to the contact information of those who choose to use their text and talk features. Geolocation services are available to help you find nearby matches, but you'll still need to enable them. Your profile is only visible to those who are also active on the site, and your payment information is secure.
Value for Money:
Okay, the next thing everyone wants to know: Is BlackPeopleMeet free? It's very common for dating sites like this one to advertise as free to join or to offer a free trial period. And yes, It's technically free to join. But most users with a free membership have a hard time getting the most out of the site. If you're using BlackPeopleMeet free, you might find that you have restricted access or limited options when it comes to some of the site's most important features, like messaging. Even the sites that are truly free to use can be noisy and full of distracting ads. For some people, this can be a big pain. If you have a hard time with busy ads, it might even be worth it to use the paid version of the site.
This is where value takes on a personal significance for each of us. That's right, we're about to get all philosophical on you. When it comes to online dating, the idea of value is a moving target. This means that your idea of value might be really different from another person's. Are you looking at value as the cost per date or the number of dates you actually go on? Or maybe you're interested in marriage and value has to do with meeting that right person.
Before joining a site like BlackPeopleMeet, you might want to spend a little time defining the value you hope to get out of the site. Envisioning who you want to meet on a dating site and what kind of connection you'd like to create with them is an important first step. Once you have a clear sense of this, you're much more likely to find experiences that line up with your individual definition of dating success. Of course, at DatingPerfect we always want you to succeed. That's why we offer you all the info we can on the dating sites you want to learn about. Plus, we want to hook you up with BlackPeopleMeet coupons whenever we can. Scroll down to learn more.
BlackPeopleMeet Costs:
Like many dating sites, BlackPeopleMeet allows you to sign up and browse other members for free, without needing to upgrade to a paid account.
However, if you want to be able to do much more, you'll need to switch to a paid version. It costs $14.95 per month, but you can also buy tokens that allow you to do more with your account. You can buy 280 tokens for $9.99, 110 tokens for $3.99, or just 25 tokens for 99 cents.
Use tokens to promote your profile so that it comes up in the search results of more users, and even send virtual gifts (like a teddy bear or roses) to others on the site. Just make sure that you're aware that, when your tokens are low unless you specify otherwise, BlackPeopleMeet will automatically replenish your token supply from your linked payment method.
Review Conclusion:
If you're looking to connect with a black partner — and you want to have lots of different ways to talk to those you're interested in — then BlackPeopleMeet is definitely for you. Though you'll need a subscription if you want to do much more than just browse, the value is still good on this site.
Whether you'd prefer to chat with members, call them on the phone, or even send them a virtual gift to break the ice, it's all easy to do on BlackPeopleMeet. Ready to meet your perfect match? At DatingPerfect, we feel that BlackPeopleMeet makes the process simple, convenient, and fun.
Want Help Writing Your BlackPeopleMeet Profile?
Online dating is hard but DatingPerfect wants to make it easier. If you're struggling to write your BlackPeopleMeet profile, let our experts help. Check out our profile writing services now to get more clicks, more likes, and more dates.
Top Dating Sites,Social Media Dating Sites
BlackPeopleMeet Says…
BlackPeopleMeet.com is the largest black dating site for black singles in the U.S. Founded in 2002, BlackPeopleMeet.com has built the largest community of African-American singles looking for love, relationships, friendship and dates. Our mission is simple: Creating Relationships. Connecting Lives.
FAQs:
Question:
How to deactivate BlackPeopleMeet account

Answer:
If you want to knowu00a0how to cancel BlackPeopleMeet, this is the way:
Question:
How to delete BlackPeopleMeet account

Answer:
Helpful Resources for Dating
Now that DatingPerfect is your resource for all things dating, here are some other pages you may want to visit.
Reginald Boudreaux
As a guy, you will get your money's worth. – Google Play Store
They Call Me D
The people are so brilliant The app is nice and the website is full of tools. Great way to meet wonderful minded beautiful women – Apple App Store
mrdet80
I was skeptical about a dating site.. but I stepped out of my box and decided to give this a try.. at 1st the process was slow, then suddenly I found my match.. in less than two days.. and we have not let go of each other yet.. I have found my special someone and I just want to say thank you black peoples meet.. 5 star site. – Apple App Store
DeskManX
This site is better than P.O.F. – Apple App Store
DeeDeeFL
So far, so good! Meeting some really nice gentlemen – Apple App Store
Benjamin Walker
This damn app is hack – Google Play Store
Gena Jackson
Its agreat site to meet and chat with other interested people all over. No limit with communication with black people meet. Met the next chapter if my life on your website. – Google Play Store
Angie Angie.mcarthur @gmail.com
This site provides you a good opportunity to meet people. – Google Play Store
Barry Wolfe
Mynameisbarrywolfe – Google Play Store
Consuela White
alvin C. White Sr. – Google Play Store
Byron Harell
For some reason I been trying to get back on the site and can't , Byron – Google Play Store
Angel Zieglar
I found my guy on here❤❤ – Google Play Store
Scott Bratcher
Love it – Google Play Store
llllaoenenem
Great place to meet single professional people. – Apple App Store
Linda Sealy
I have really enjoyed meeting people in and out of my area. It has been an overall positive experience with bpm and the app. – Google Play Store
Julius Loftin
Love the women who has been post it on the app have not met Miss right yet but someday soon I will after this pandemic – Google Play Store
Carolyn Snell
Don't leave until the miracle happens!
Musa Suma
Fantastic, great site. Fun, safe and interesting – Google Play Store
evie mccall
Can find some really interesting people! – Google Play Store
Martin Tisdale
Good no – Google Play Store
Iphone6 s plus
Great way to meet people – Apple App Store
Derek Porter
great – Google Play Store
Lewis X Johnson
Great App – Google Play Store
William Sifford
Love this app.. – Google Play Store
Jason Donston
Looks good but you need a an account to join. – Google Play Store
annie dixon
It's a great way to meet a potential mate, despite the way of the world today. – Google Play Store
Lonnie Leaks
It is very helpful – Google Play Store
jerrell grisham
I love it – Google Play Store
Tina Kennedy
I'm single and ready to mingle – Google Play Store
Cidrac Linder
Great – Google Play Store
BlackPeopleMeet Reviews December 2023
brought to you by DatingPerfect