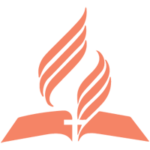 Adventist Dating
The Best Adventist Dating Sites
As a Seventh Day Adventist, you have seriously strict rules when it comes to dating and romance. You've made a commitment to God and your future spouse. And you don't want to end up in a situation where you have to compromise when it comes to your faith. You're ready to find The One. But you also want to make sure it will last forever. You're ready to give online Adventist dating a try. Why? So you can meet others who share your beliefs. Scroll down to learn how DatingPerfect can help make that happen.
Your faith is the foundation of everything in your life. It influences how you dress, what you eat, and even the kinds of people you spend your time with.
When you're ready to start dating, you don't approach it in a casual way. This might be right for many other people in your age group. Instead, you're dating with marriage in mind. To that end, it's also important that you find someone who is already a Seventh Day Adventist, or who would be willing to convert to your beliefs.
While you know that opposites attract, you can't imagine dating outside of your religion — and if you're honest, you wouldn't want to. You feel like signing up with 7th Day Adventist dating sites will help you to get to know people who understand that your faith is the most important thing in your life — and who want to help you to live a Godly lifestyle.
Read More