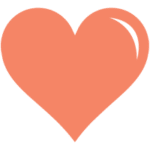 Filipino Dating
The Best Filipino Dating Sites
Your Filipino heritage has always been a huge part of who you are. Now that you're ready to dive headfirst into the dating scene, you want to make sure you're meeting people who can appreciate where you come from. Filipino dating is definitely always an adventure, and you feel like looking for love online would allow you to pull from a larger pool of people from your cultural background. The only thing standing in your way? You're not sure which apps and websites can help you connect with other single Filipinos. Don't panic. At DatingPerfect, we can help you to find all the right places when it comes to online dating. Scroll down to see what we mean.
You've enjoyed the single life for a few years now, and you're ready to start dating with a bit more intention.
And while everyone knows that opposites attract, dating a fellow Filipino has always been a priority in your life. Especially if you live outside of the Philippines, you want to make sure that you preserve your culture. Plus, the truth is that you feel like only another Filipino would be able to understand and even embrace all of your quirks — not to mention, your family.
Read More