Get the Most From Senior Dating Sites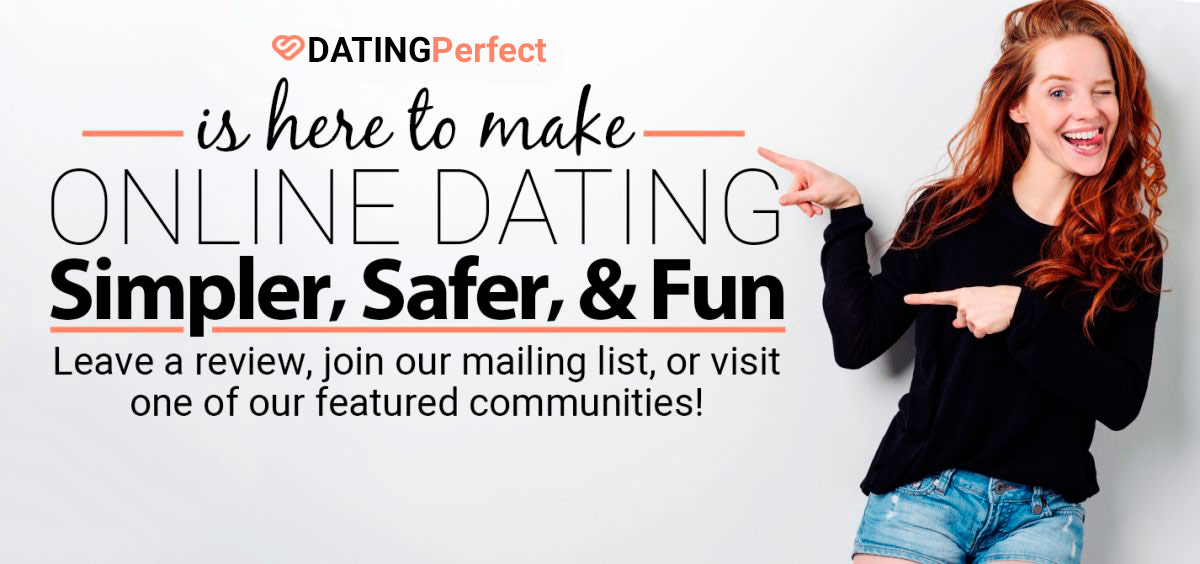 If you're an older woman or man who's interested in senior dating, we're here to help. There are so many great senior dating sites available these days. We want to help you get the most out of them. Whether you're new to online dating or have tried dating websites before, this article is designed to help you maximize your online dating experience. We'll share some helpful senior dating tips and let you know our top senior dating sites. Keep reading to find out which senior dating site is right for you.
Senior Dating Tip 1: Post at Least 3 Pictures
If you're just joining senior dating sites for the first time, this is the most helpful logistical tip we have. Ask a friend or family member to take some pictures of you doing stuff you love. Or find some recent pictures of yourself you like and use those! It's easy to upload pictures to whatever senior dating site you choose. If you get stuck, you can always ask your savvy grandkids for help. You'll do best if you post a few pictures, rather than just one. We also suggest posting solo pictures rather than pictures of large groups, so that interested members will be able to identify you easily.
Senior Dating Tip 2: Be Honest and Straightforward
You want to join senior dating sites and you're the only one who knows why. Maybe you want to make some new friends for fun activities. Maybe you're trying to meet older women or men because you want a serious relationship. Whatever your intention in senior dating, we suggest you share it as clearly and directly as possible. In order to do this, of course, you have to first check in with yourself. Do yourself a favor and sit with the question for a moment. What do you really want? You'll save yourself and others a lot of trouble if you can be honest about the type of connection you're seeking. Most dating sites make it simple and easy to let other members know what you're looking for. Usually, this information is displayed on a person's profile. This will help you get connected with the folks who want the same things you do no time is wasted on incompatible matches.
Senior Dating Tip 3: Have Fun
If there's one thing you're in a better position to do than today's younger online daters, it's having fun! You've seen a lot in your lifetime. You've been yourself for many years. Use this wisdom and self-knowledge to your benefit. Treat online dating like what it actually is: a lighthearted way to have fun and meet new people. All the best dating sites in the world can't teach people how to relax and take online dating easy. But you already know how to do this! Bring your native confidence, your sense of humor, and some good stories to your online dates and you'll do just fine.
Top Senior Dating Sites
Read enough senior dating tips and want to get started right away? Keep reading to discover the top three senior dating sites!
SilverSingles
We think SilverSingles is one of the best online dating sites for seniors. The site is specifically designed for senior dating and will help get you connected with other 50+ singles in your area. The site design and interface are intuitive and simple, so it's a great option for folks who are new to online dating sites. You can also check out our Silver Singles reviews if you want to know more about the site and its great features.
OurTime
OurTime is another favorite for senior dating. As one of the premier senior dating services, Our Time.com has so much to offer. Again, this site caters to senior daters so you know you'll be able to find what you're looking for in a senior dating experience. You can also click to read Our Time reviews if you're looking for a more in-depth article about what the site has to offer.
EliteSingles
EliteSingles is always on the list when we get asked about our top dating sites. While EliteSingles is not exclusively a senior dating site, they have a really great offering in terms of senior dating. If you're a 50+ man or woman who wants to meet quality senior singles near you, EliteSingles has what you're looking for. If you want to learn more about the site and all its features, you can click here to read our Elite Singles reviews.
We hope this article has been helpful in your search for the best senior dating sites. Online dating can be an amazing way for you to get connected with single seniors in your area for friendship, fun, and romance. If you're looking for even more information, you can click to visit our Senior Dating Site Reviews. Good luck!

Sign Up & Stay Connected!
Learn about new articles, get first pick at promotions and goodies, and receive exclusive offers for our community of subscribers. We Love Our Peeps!