Gay Dating Sites: Where to Meet Guys Online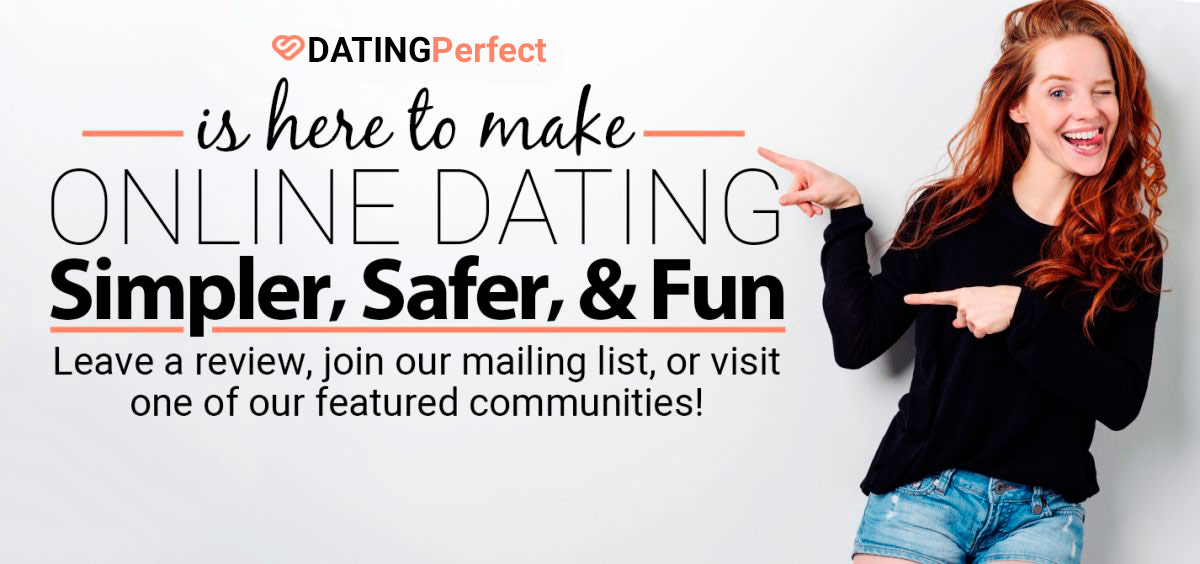 If you're a gay man struggling to find a partner on the gay dating scene, it's time you turned your attention to the top gay dating sites. Gay men sometimes report trouble finding partners who are looking for more than just sex. But we have a few relationship-focused gay dating sites that won't disappoint. If you're looking for something a little more casual, we have you covered, too. Keep reading to find the best gay dating experience, no matter what you're looking for.
Best Gay Dating Sites for Relationships
Traditional dating sites can seem tired and unreliable. But if you choose the right one, you can find exactly the relationship you've been looking for. Some of our favorite sites for gay men looking for relationships are:
Match.com
Match.com is the world's largest online dating site and so boasts the largest number of eligible gay men. It's easy to use, proven effective and trustworthy, and the huge user base offers a variety that other sites can't match. Click here now to get started.
OurTime.com
OurTime is a site designed specifically for seniors. The site sees over 1.4 million unique visitors per month, and it's one of the best choices for gay seniors. Click here to check it out.
Zoosk.com
Zoosk is unique in that it integrates with your social media platforms. This means that you can use the site on the go and their unique 'Behavioral Matchmaking' algorithm is surprisingly effective.
Best Gay Dating Sites for Hookups:
Grindr.com
Grindr was one of the pioneering dating apps for gay men, and it is now available in almost 200 countries, giving it a large user base no matter where you find yourself. It's designed to help gay men find singles in their area for quick hookups, although it's not all that rare that a Grindr hookup becomes something more serious. Grindr is perfect for instant gratification, and unlike Tinder, its user base is exclusively made up of gay men.
BeNaughty.com
BeNaughty.com is perhaps the most well-known dating site designed specifically for quick hookups. It sees over 13.3 million visitors a month and allows you to filter for age, location, gender, and sexual orientation. BeNaughty also has a fun and flirty atmosphere unique to the app, including options to send risque online gifts or participate in erotic photo contests.
Activity-Focused Gay Dating:
MeetUp.Com
MeetUp has a unique approach that centers around meeting people offline for fun activities, whether they're relatively platonic or more of a traditional 'date.' The site is a great way to practice navigating the dating scene and it does a good job matching you with other users who have common interests. And besides, even if it isn't explicitly a dating site, participating in an activity you might not normally try with like-minded single men can be a great way to meet guys.
GayCities.com
GayCities is a worldwide platform that lists events for the LGBTQ community as well as recommended bars, clubs, and other attractions. Think of GayCities as a blend of traditional dating sites, social media platforms, and user review sites like Yelp. The site can help you find gay bars and clubs that are highly recommended by other gay men. You also have the option of checking the profiles of other guys attending the events listed on the site and direct messaging them if you wish.
The sites and apps we listed are just a few of the best online platforms for finding single gay men. Whether you're looking for a quick hookup or trying to find a partner for a new relationship, there's something out there for you. For even more reviews on gay dating sites, you can click here.

Sign Up & Stay Connected!
Learn about new articles, get first pick at promotions and goodies, and receive exclusive offers for our community of subscribers. We Love Our Peeps!