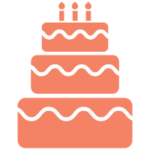 Over 50 Dating
All About Over 50 Dating
Dating after 50 doesn't mean that you have to limit your options or compete with younger singles. It's all about finding the right dating sites for seniors over 50 — but, don't worry. You don't have to do it alone. DatingPerfect brings you honest reviews of some of the best over 50 dating sites and apps. Scroll down to learn why dating after 50 can actually be way more fun than dating in your 20s ever was.
Take Some Healthy Risks
Whether you're putting yourself out there after a divorce or you're still in the process of searching for the one, we have you covered. Dating after 50 offers you incredible opportunities to learn more about yourself. Plus, you get to explore a whole different side of dating. Thanks to your past experiences with all things love and sex, you have higher standards than you might have when you were younger. That's why you want to sign up with one of the best dating sites for over 50 singles.
You're also interested in finding age-appropriate matches. While you definitely have a few friends that are happy dating way outside of their age bracket, at the end of the day, that's just not for you. On over 50 dating sites, you'll still be able to try lots of new things. You'll have opportunities to date outside of your usual "type" and take a few healthy risks when it comes to the dating game.
Read More